Global Roaming Plan | Innovation Excellence
Posted by Canstar Blue February 10th 2015
Vodafone $5 Day Roaming Plan
Reviewed by the Canstar Blue Judging Panel on .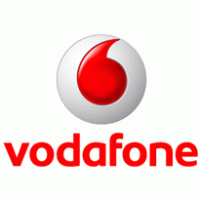 Have you ever been traveling and found that your cellular data wasn't switched off…and consequently your phone bill when you got home was catastrophic! Well, Vodafone's roaming plan works brilliantly for all travelers in need. The Vodafone $5 Day Roaming Plan has received our prestigious Innovation Excellence Award for its creative role as a telecommunications service.
On this plan, you can use your included minutes, text and data when you travel to the US, UK, NZ, Brazil and selected destinations in Europe and Asia for $5 extra per day! The good news is, if you joined Vodafone on an eligible plan from the 23rd of April 2014, this offer will be active by default. Otherwise it will be necessary to opt in.
This plan is so simple. None of the usual global roaming rates are likely to catch you unawares! Essentially, Vodafone will only charge you a $5 fee on the days you make or receive a call, send a text, picture, or use data in an included country. A day is calculated as a 24 hour period from the time you first use your phone. Once you've paid the $5 daily fee, you'll be able to use your plan's included value like if you were in Australia. Receiving a text is free and won't trigger the daily $5 fee.
What we like about this product especially is the ease of signup. Essentially, most Vodafone customers already have access to this great plan, meaning minimal disruption to their lives during the planning stage of their holiday. We congratulate Vodafone's for its part in putting customers first.
Canstar Blue Innovation Excellence Award, 2015: 5 stars
Common questions about Vodafone's $5 Roaming Plan
With $5 Roaming, how much will it cost to make a call within the country I'm in and back to Australia?
If you are on a Red plan, you can use your infinite standard national minutes to call standard numbers within the country you are in. On other eligible plans, calls to standard numbers within the country you're in come out of your plan's included value at the same rate as if you were calling a standard number within Australia.
I'm not on Red plan but my plan includes infinite calls to other Vodafone Australia mobiles. Are these still infinite on $5 Roaming?
No, they'll come out of your plan's included value at the same rate as if you were calling a standard mobile number within Australia.
With $5 Roaming, how much will it cost to make a standard call to another country besides the country I'm in or Australia?
International calling rates will be charged and deducted from your plan's included value or included international minutes, as if you were making that call from Australia.
How long can I use $5 roaming?
There is a 90 day usage limit, per calendar year.
About our Innovation Awards
Our Innovation Excellence Awards have been determined through a panel of judges, who adhere to a strict awards methodology – outlined below. Brands or representatives of brands submitted products for consideration to us for judging.
We also accepted consumer submissions, where anyone in the public could submit products they thought were worthy of an Innovation Award. Each submission type was given equal weighting by our judges.
A single legitimate submission was all that was needed for a product to be considered by our panel, and only submitted products were assessed.
To be described as innovative, we assess both the degree of innovation and the overall impact the product could have. In terms of degree, we consider whether there are any other similar products available, whether it is a "first" in Australia or New Zealand and whether it opens up any new markets.
We also assess the potential significance of impacts to the existing market in terms of competition. And, of course, something that's truly innovative can't help but have that "wow" factor. In terms of overall impact, we consider the number of people who can benefit from the innovation, the ease and expense of application, and the potential to change people's lives.