Integrated burners by PITT Cooking – Innovation Award Winner
Posted by Brendon O'Neill August 26th 2016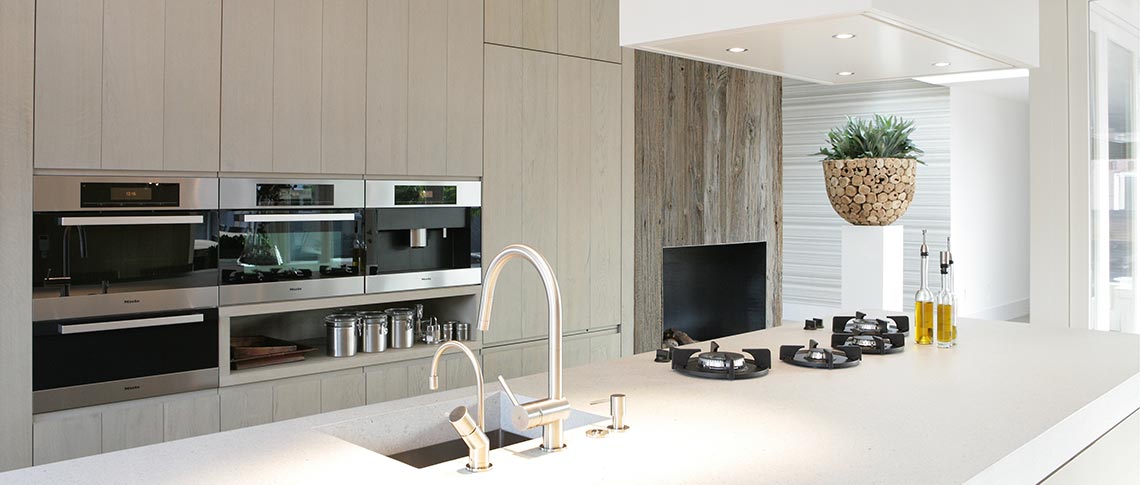 A stovetop is a staple of any kitchen, yet the debate continues about what's better – electric or gas? Sure, gas burners have their advantages, but traditional models are notoriously unattractive and difficult to clean, making them a less appealing option for many households. With PITT Cooking's new range of integrated gas burners, this could all be about to change.
PITT Cooking has reinvented the gas cooktop, which has been relatively untouched for decades. It combines the power of gas cooktops with a unique and modern design, improving not only its appeal, but its ease of use and functionality. If you've previously opted for an electric cooktop for design or practicality reasons, then PITT Cooking's new range might make you reconsider.
What are integrated gas burners?
This new cooktop does away with the metal frame of traditional gas stovetops, instead boasting a modern design with a selection of cooktop layouts, giving households nearly unprecedented control over their kitchen design.
The advantages of the Pitt Cooking stovetop go well beyond its aesthetic appeal.  The layout of PITT Cooking's burners mean there is plenty of room to comfortably fit all your pots and pans on the cooktop. PITT Cooking also claims its burners are 30% more powerful than traditional models, thanks to the design's improved airflow.
The burners of PITT cooking can be combined easily and safely with a wide range of countertops. So, whether your kitchen is modern, rustic, or somewhere in between, there's likely a PITT Cooking top for you.
Why is this innovative?
Gas cooktops are often considered to be more powerful and often cheaper to run than electric cookers. Yet, if you've ever owned a gas cooktop, you're probably well aware of their short comings. They don't look very attractive and they're difficult to clean. But these drawbacks might just be a thing of the past.
The PITT Cooking burners not only look great and are simple to clean with few nooks and crannies, but they're just as effective (even more so) as what you've come to expect from a gas cooker. They also provide a functional use of space, and with 29 cooktop layouts, including seven extra-large ones, there is an appropriate design suited for virtually any kitchen space.
Perhaps one of the most innovative qualities of the PITT Cooking burner is that while the elements are fixed to the bench, there is minimal transfer of heat. This means the burners won't damage the bench, nor will the benchtop be heated enough to pose any danger.
It certainly impressed Canstar Blue's research committee, giving PITT Cooking an Innovation Excellence Award in August 2016.
Frequently asked questions
Canstar Blue's Innovation Excellence Awards have been determined through a panel of external and internal judges, who adhere to a strict awards methodology – outlined below. Brands or representatives of brands submitted products for consideration. We also accepted consumer nominations, where anyone could submit products they thought were worthy of an innovation award, and also conducted our own research to identify products that were worthy of consideration.
A single legitimate submission was all that was needed for a product to be considered by our judging panel. To be described as innovative, we assessed both the degree of innovation and the overall impact the product could have. In terms of degree, we considered whether there are any other similar products available, where it is a "first" in Australia or New Zealand, and where it opens up any new markets. We also assessed the potential significance of impacts to the existing market in terms of competition. And, of course, something that's truly innovative will have "wow" factor. In terms of overall impact, we considered the number of people who could benefit from the innovation, its ease of use, expense, and the potential it has to change people's lives.