Dodo has been one of the most recognised brands in Australian internet for decades, providing internet deals at prices that are often hard to beat. That appeal means it has been able to stand up to the big players like Optus and Telstra, without the glamour of major inclusions like Telstra TV or Foxtel Now. Dodo remains a popular choice for NBN customers today, but with a strong focus on price rather than performance, how does Dodo stack up when it comes to NBN speeds?
Not all households will be concerned about the specific download speeds that their plan can achieve. But, if you're a Dodo customer keen to understand how your speeds compare with the average, or whether you're in market for a new provider and considering a Dodo NBN plan, we'll take a look at what you can expect from Dodo's NBN speeds.
Jump to:
How fast are Dodo NBN speeds?
Dodo's cheapest NBN 25 plan reaches an average evening download speed of 20Mbps, while its NBN 50 plan has a recorded average of just 41Mbps, meaning that both of Dodo's NBN plans fall well below the national averages for NBN providers across the country. Dodo also offers a plan on NBN 100, however this is only available to customers with FTTP, FTTC and HFC connections in some areas. However, if you do have access to Dodo's NBN 100 plan at your home, you can expect around 82Mbps during the evening peak.
When we talk about typical evening speeds, we're referring to the average speeds experienced by NBN customers between 7pm and 11pm, recorded by the ACCC. These speeds provide a good 'real world' guide to the NBN speeds you can expect from each provider and plan before deciding which you should sign up to.
What to expect from Dodo NBN speeds
The following table shows how Dodo's NBN plans compare to their maximum theoretical speeds.
| Speed Tier | Max Download Speed | Dodo's Typical Evening Speed* |
| --- | --- | --- |
| 101GB Plan (NBN 25) | 25Mbps | 20Mbps |
| Unlimited Plan (NBN50) | 50Mbps | 41Mbps |
| Unlimited Plan (NBN50) | 100Mbps | 82Mbps |
*Speeds correct as of May 2020, provider's website
In the ACCC's December 2020 report of NBN providers and their speed performance data, it was found that Dodo's plans operate at just 84.8% of their maximum possible speed. No NBN plan reaches 100% of the possible maximum speed, but 84.8% is still short compared to other providers. However, if you're still interested in a plan with Dodo, you can check out the NBN plans listed below.
The following table shows a selection of published Dodo NBN plans on Canstar Blue's database, listed in order of standard monthly cost, from the lowest to highest. Use our comparison tool to see plans from a range of other providers. This is a selection of products with links to a referral partner.
How do Dodo NBN speeds compare?
The following table shows how Dodo's NBN speeds stack up against the national average evening speeds, as reported by the ACCC. The ACCC's Measuring Broadband Australia report provides the average evening download speeds typically achieved by plans on the speed tiers during that peak evening time of 7pm-11pm.
| Dodo NBN Plan | Dodo's Typical Evening Speed | Australian Average Evening Speed* |
| --- | --- | --- |
| 101GB Plan (NBN 25) | 20Mbps | 25.1Mbps |
| Unlimited Plan (NBN50) | 41Mbps | 47.3Mbps |
| Unlimited Plan (NBN100) | 82Mbps | 94.1Mbps |
*Speeds correct as of December 2020, ACCC
While Dodo's NBN offerings are a bit slower than the Australian average evening speeds, it's not too far off the average. However, some providers do perform better than the average speeds listed above, so keep this in mind when looking at Dodo's NBN speeds.
What do customers think of Dodo NBN speeds?
Dodo received just three stars out of five for NBN speed & reliability in Canstar Blue's 2019 Most Satisfied Customer ratings of NBN providers. This was behind leading brands such as Aussie Broadband, Belong and Vodafone. The results were based on a survey of more than 2,500 households.
What impacts Dodo NBN speeds?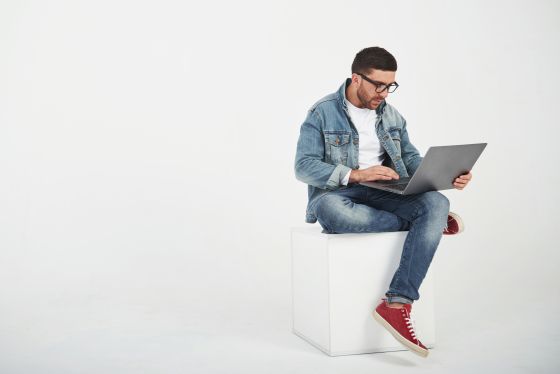 If you're experiencing slow speeds, there are a number of factors that could be causing it. Your area could be congested (this can happen with HFC, FTTN, FTTB and FTTC connections), or your home internet could be congested by too many devices connected in the home. Your line could also be damaged, or your home might be too far from your node, which might be causing slower speeds. Also consider that activities such as online gaming and video streaming (especially in households with several internet users) generally require a faster NBN speed, so if you're on a lower speed tier, such as NBN 25 and you're trying to stream high-definition video, you might need to switch to a faster NBN plan.
How can I make my Dodo NBN speed faster?
If you want your NBN speeds to be faster, there are several things you could do that might help to improve NBN speeds:
Investigate your fixed line connection or modem for damage — replace the damaged modem or get a technician out to investigate the line.
Disconnect any unused devices from your home WiFi connection as any background downloads could cause slow speeds.
Use Ethernet cables wherever possible.
Upgrade your NBN speed — if you have FTTP, FTTC or HFC connections in an eligible area, you may be able to upgrade to Dodo's NBN 100 plan.
If all else fails, consider the Technology Choice Program to upgrade your connection to FTTP.
Is Dodo NBN good for Netflix?
Dodo's NBN 50 plan should be great for Netflix streaming, with Netflix ranking Dodo and sister brand iPrimus number eight on its ISP Speed index, with an average connection speed of 4.26Mbps. However, keep in mind that Dodo's Standard NBN 25 plan —which is recommended for standard-definition streaming only — has a 101GB data cap, so you'll need to be careful with your streaming to make sure you don't use up your data quickly.
Is Dodo NBN a good deal?
For the prices Dodo offers, there's certainly a lot to like about these NBN plans. There aren't many data-capped Standard NBN plans out there, so if you don't tend to use much internet, this Dodo plan could be right for you. If you're after a well-priced Standard Plus plan, Dodo's Unlimited Plan could also prove a good deal. Remember, Dodo is all about budget NBN deals without too many perks, but Fetch can be added to the NBN 50 and NBN 100 plans for an additional monthly cost.
You might find Dodo's NBN speeds to be a little disappointing compared to other providers, however it's not too far off from the Australian average. If faster speeds are a priority for you, you might prefer to look elsewhere. However Dodo isn't one to ignore, so it's worth keeping this provider in your NBN plan comparisons if you're looking to switch providers.