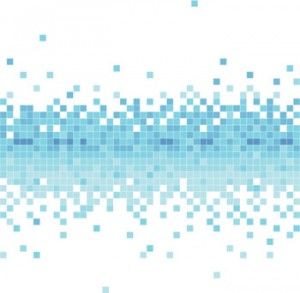 It's easy to see how far we've come in the last decade alone. Do you remember dial up internet back in 1995, with the modems that made those awful screeches whenever you connected to the internet? Not only that, but you couldn't use your phone when connected because it was all controlled through the one telephone line.  On top of that, loading a page of text took an agonising amount of time, and YouTube was yet to be created.
The future is bright for the savvy internet surfer. Over the next few years, broadband internet will make huge leaps forward in terms of speed and coverage across Australia, thanks to the National Broadband Network – otherwise known as the NBN. As the NBN website says, we'll be able to connect to a better future!
The best part of an improved broadband is that it will benefit all Australians rather than just a select few. Currently some rural communities do not have readily accessible broadband connected to their homes purely because it has been unviable to do so with current infrastructure.  However, the intention of the National Broadband Network is that everyone in the country will have access to fast, reliable internet that will rival connections in America and Korea. The implications for fast internet across the nation are huge.
Interested in a high speed future? Check out our NBN Buying Guide
Rural communities could have access to video conference classes if there was a shortage of teachers, or doctors could diagnose patients who live remotely. Communities would have access to a network of information – and not just music and movies that are on the internet, but also books and workshop resources to help educate people. When the information is readily available, people can seek it out.
Rural community access to the NBN is of high importance to the federal government. To quote the Federal Minister of Communications, Malcolm Turnbull:
"The National Rollout Plan shows the commitment to rural and regional Australia. Of the areas receiving fixed-line rollout over 800,000 are outside of major urban areas. The 128,000 premises in the fixed wireless rollout are generally in rural and regional Australia and these premises are almost universally poorly served.
The release of the National Rollout Plan to June 2016 shows the steady progress the company will continue to make to mid-2016. At present over 650,000 homes and businesses can connect to NBN services."
For those living in urban centres, the quality of existing internet is already pretty good – but what if it was consistently great everywhere? Video conferences wouldn't be the end of it – you could have entire offices connected all the time via high definition video streaming, and you could communicate with the opposite end directly or through whatever you want shown on a computer screen.  More people could work from home while still maintaining the same quality of work – which would save companies money.
4 things that affect your internet speed
According to Mr Turnbull, the NBN rollout will reach one in three Australians by June 2016. A better future indeed!
Other articles you might like