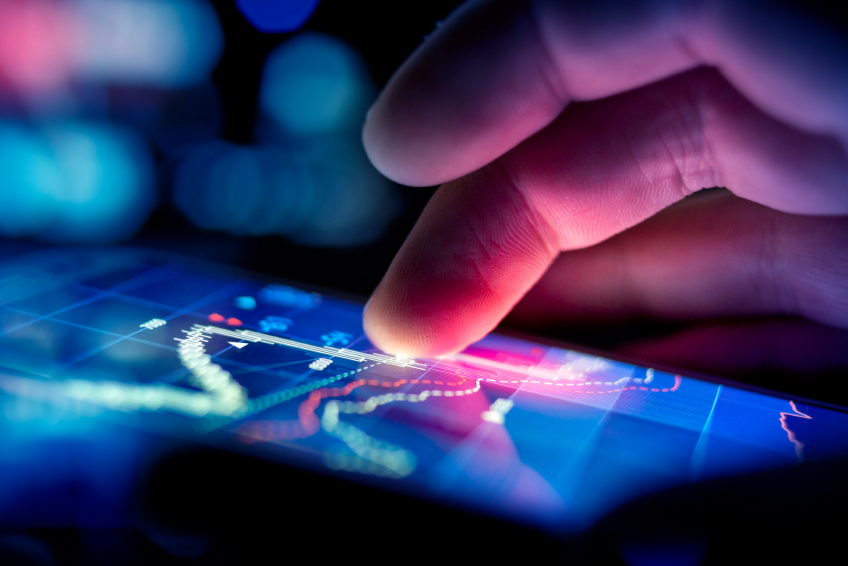 It's fast becoming a case of more mobile data not being enough for consumers as our hunger for anywhere, anytime connectivity grows, delivered via faster and more powerful next-generation smartphones decked out with an ever-increasing range of connected features.
Take, for instance, Samsung's latest offerings, the Galaxy S7 and the Galaxy S7 edge, sporting a range of features, from media consumption to digital payments, which Samsung states deliver "unparalleled connectivity to a galaxy of products, services and experiences" – having been designed, of course, with the connected consumer firmly in mind.
From media streaming to gaming, to social media, consumers desire more mobile data at more affordable prices. And amid a steady procession of next-generation smartphones landing in the local market, decked out for faster-than-ever connectivity, the telcos are currently engaged in intense competition to convince customers that their plans will deliver best value for the dollar.
Already this year there has been significant manoeuvring from service providers in bringing new data offers to the table, with the release of the new S7 models, in particular, having seen the competition ramped up a notch. So, what are some of the latest mobile plan data developments?
Getting the most for your money
Samsung's next-generation flagship Galaxy S7 and S7 edge smartphones have been welcomed to the Australian market accompanied by a big, bold and brassy collective marketing push by the local telcos, and given the S7 and S7 edge's capability to deliver a range of online-orientated services, it's no surprise that their respective deals are sweetened with data inducements.
Indeed, as unlimited national talk and text becomes standard in many post-paid mobile plans, data allowances are in many cases proving a point of difference in service offerings, and have become a key consideration for consumers either upgrading from an old plan or selecting a new one.
When considering data offerings, it should be noted that data value for the dollar in most cases firmly resides in higher-tier, higher-cost plans, with the extra spend generally in turn delivering a proportionately greater amount of data. So what's on offer?
Telstra
For those looking to go data-large with the S7 or S7 edge, Telstra is currently offering 15GB of data per month on its XL plan at a monthly cost of $135 for the S7 and $141 for the S7 edge over a 24-month contract term.
Optus
At the top tier of its monthly data allowances, Optus is offering 20GB of data at a cost of $120 per month for both the S7 and S7 edge on 24-month contracts.
Vodafone
Vodafone is also currently offering 20GB of data per month (which encompasses 5GB of bonus data, being offered until April 5), at a cost of $130 per month for the S7 and $133 per month for the S7 edge over 24 months.
Virgin Mobile
Virgin Mobile's $130 per month plan for the S7 and the S7 edge over a 24-month contract comes with 15GB of data per month, while customers who get a new number, upgrade or switch to the Optus network (Virgin Mobile uses the Optus mobile network) will also receive an extra 6GB of bonus data per month for the first three months (with the offer ending May 4).
It should be noted that in terms of overall value, these plans should not be rated exclusively on data allowance, as they all come with other inclusions, from national text and talk allowances to international allowances, and in many cases other online-orientated services.
Data that rolls over
More data at less cost is, of course, what data-hungry consumers are looking for, but what about those months in which full data entitlements are not utilised? Why outlay your hard-earned dollars on something you may not even use? Enter, data rollover.
Across a range of plans, telcos are now offering the ability to roll over your data, which effectively caters for potentially lighter use in one month and heavier use in the next. Generally, data rollover allows you to roll unused data over into the next month, at which point – if it's not then used – it will expire, effectively providing consumers with two months in which to use their data allowance.
Towards the end of last year, Telstra introduced data and call credit rollover for its prepaid Freedom Plus plans, with customers who recharge $30 or more eligible to roll over their unused data to use in their next recharge, so long as they recharge before their credit expires.
Optus also offers data rollover on its prepaid plans, allowing users to keep rolling over their data up to 15GB when they recharge before expiry on its My Prepaid Ultimate plans, and to roll over up to 10GB on its My Prepaid Monthly Plus plans.
Having upped its My Prepaid Ultimate data rollover limit to 15GB (previously 10 GB) earlier this year, Optus had additionally announced extra data on its My Prepaid Ultimate recharges, with its $30 recharge doubling from 1.5GB to 3GB, its $40 recharge doubling from 4GB to 8GB and its $50 recharge being upped from 6GB to 9GB (with the offer running until May 1).
Virgin Mobile, meanwhile, has been a trailblazer when it comes to data rollover, having launched data rollover for post-paid plans last year. Any unused included data rolls over to the next month only and can then be used once the next month's inclusion has been spent.
Virgin Mobile additionally offers data rollover on its prepaid mobile plans, available to customers who recharge with the same type of voucher before their credit expires. Under Virgin Mobile's Prepaid Plus plans, customers can roll over up to 12GB of data when they recharge before expiry, and under its Prepaid Simple plans up to 5GB.
4G all the way
While ever-increasing mobile data allowances are all well and good, if connections are slow or, in a worst-case scenario, inaccessible, allowances could well be going to waste. Indeed, in the age of streaming, social media and an ever-data-intensive array of online services, consumers not only want large data allowances, but also steady and reliable, high-speed network connections.
With an increasing range of 4G smartphones hitting the market at increasingly accessible price-points, telcos have in turn been investing heavily in expanding their 4G networks throughout the country, bringing faster mobile data services to more Australians.
Concurrently, older 2G networks are set to be shut down, as new technology supersedes the old, while telcos are already looking ahead to the future beyond 4G. When it comes to coverage and mobile data speeds, telcos are keenly aware that they need to ensure that suitable network infrastructure is in place while planning for the future.
Not only taking the size of data offerings into account, consumers on the hunt for mobile data-heavy plans should also make a point of checking out the mobile network coverage of various networks around the country and in their local area before committing to a plan.