Canstar Blue research found that one in three Australians are convinced they can get a better broadband deal, but we're often put off switching because of a lack of time, a fear that we could end up paying more in the long-run, or because we find the whole process too complicated or daunting.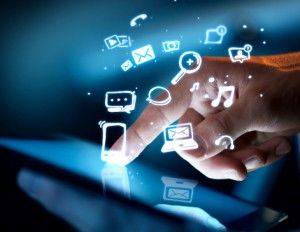 So what can you do to get the best broadband or bundled communications plan you can? Here are some tips:
Know what you need – because you don't want to end up paying for extras you don't.
"If you already own a good modem/router, look for plans with a cheaper BYO modem option," said Joseph Hanlon, Editor of comparison site WhistleOut. "A typical broadband bundle includes ADSL2+ and line rental, but does the plan you're considering include landline calls, or will you pay for these on top of the monthly bundle cost? Do you even need them?
"Also, great customer service is such an important consideration when you're looking at technical products like broadband and mobile phone services. Bundling broadband with mobiles and IPTV services means one company is managing your access to several complex networks, so being able to trust in the customer service they offer is paramount."
Know where you stand – because you don't want to pay through the nose for switching.
"Be sure you are not still in contract with your current service provider, or if you are, that you know how much it will cost to cancel this contract. These charges are referred to as early termination fees," adds Mr Hanlon.
"Your new service provider will manage the technical side of the switching process for you. Be aware, this could take some time for broadband, sometimes up to two weeks, but it should happen the same day for mobile phone services.
"If your new ISP offers installation at a cost, and you don't feel comfortable doing it yourself, it is wise to pay the money. This process can be frustrating, depending on the equipment you own and how things need to be setup."
Put the effort in – because you can't shop around too much.
If you're moving home and want to take the opportunity to find a new provider, or are just on the lookout for a better deal, start comparing early because it's easy to fall into the trap of accepting a deal which doesn't necessarily work best for you, simply because you're desperate to get connected in your new place.
And get the rewards for your loyalty. If you've been with your provider for a while, it might be worth asking them for a better rate. If not, you'll take your money elsewhere.
We recently featured on Channel 9 News to discuss this very topic. You can watch the report below.