Marvel really is the gift that just keeps on giving. Whether it's billionaire blockbuster 'Avengers: Endgame', the long-running 'Agents of S.H.I.E.L.D', or girl-boss 'Jessica Jones', they really can do no wrong.
That's why it's with a heavy heart that we have to inform you that the upcoming third season of Marvel's Jessica Jones is going to be the last one. Devastating, we know. The decision comes after the announcement of Disney's new streaming platform 'Disney Plus', which we can presume will be used to premiere all original Marvel content. But you know what they say – there's no time like the present. So, make sure you really cherish each and every moment of season three, which drops on Netflix on June 14.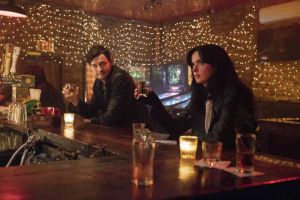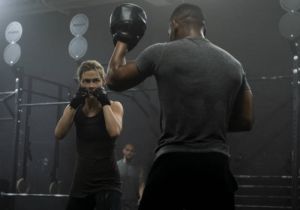 What is Marvel's Jessica Jones?
Jessica Jones, based on the Marvel Comics character of the same name, follows the dark and mysterious Jessica (played by Krysten Ritter), a former-superhero-turned detective. Her stint as a superhero is cut short after surviving an abusive 'relationship' with the show's villain, Kilgrave (played by David Tennant), where he convinced her to commit crimes and murder due to his persuasive mind powers.
After escaping, and under the belief that Kilgrave is dead, Jessica settles into New York with the support of her best friend Trish (Rachael Taylor) and opens up her own detective agency named Alias Investigations. She wants to do good, solving cases involving people with special powers and abilities, but suffers from her own demons.
The Jessica Jones comics were written for adults, and hence the show explores themes much darker than other Marvel originals such as rape, assault and mental health – but has been praised highly for doing so.
What can we expect in season three?
Season one saw Jessica in a balancing act between numbing all thoughts of Kilgrave and pursuing and defeating him (oh yeah, surprise, he isn't dead). After a distressing finale, the second season follows Jessica as she tries to clean up her own literal (and emotional) mess, whilst an unexpected blast from the past forces her to confront her traumatic childhood.
The third season begins with Jessica and her best friend Trish in a rocky patch due to some, shall we say, unforgivable actions from Trish last season (we're trying not to spoil anything, but let's just say there's a lot of history there). But, according to a press release from Netflix itself, Trish and Jessica will have to settle their differences and team up to defeat one of the biggest antagonist's we've ever seen.
The trailer doesn't give us much to go off, but it suggests that our villain sees Jessica as a fraud and cheater, and has her in his sights. Man, can this girl catch a break?
Check out the teaser trailer and get ready to say goodbye to Jessica Jones on Netflix.