With everybody staying home in self-isolation, networks are naturally slower and a lot of websites have introduced measures to stop bandwidth tension. The NBN is under a lot of pressure with everyone working from home, so it might be time to start thinking of how you can work productively online at home. Cue mobile broadband!
Should I use mobile broadband?
If you're having trouble with your home internet, mobile broadband might be the right thing for you. As long as you've got a good mobile signal in your area, it should be a great alternative for your internet – but it's important that the mobile signal is good, as it'll be using a mobile network. Alternatively what you can do is hotspot your phone, which should yield the same results.
Jump to:
What's mobile broadband?
It's when a portable modem or a SIM without calls or texts is given to you, and you're able to connect to the internet through 3G and 4G networks (and soon to be 5G!), completely bypassing the NBN. This is a great idea if everyone in the family is home, using the internet, and completely soaking up the bandwidth. Mobile broadband devices are great as a backup, and for some people, as a primary internet connection.
We've done a great deep-dive article here about what mobile broadband is and what it means for your internet access, and here if you're thinking about switching.
In this article, we'll be going into how you can get the most out of your mobile broadband connection. Unlike most home internet connections, mobile broadband generally isn't unlimited. Rather, it's capped at a data limit, which can go into the hundreds of gigabytes. Once this data has run out – that's it for the set payment period (it could be monthly or annual). So make sure you've got the right plan!
Picking the right mobile broadband plan
First things first: make sure you've got a plan! We've put together a list of great mobile broadband plans for your consideration. Make sure you pick one that works for your internet usage!
If you're data-heavy (as in watching lots of shows on streaming service or playing lots of games) you should pick up a bigger plan. If you just need a mobile broadband plan for stuff like emails and video conferencing, consider a low-mid sized plan. There's plenty to pick from!
Although, there's lots to be said as far as "better safe than sorry" goes with mobile broadband plans. Some good advice: get a plan with a little more kick than what you think you'll use – that way it'll be hard for you to run out! Odds are if you're looking for a mobile broadband connection you've got a good reason, so don't underspend! Mobile broadband is great for working from home, so make sure you're getting your money's worth.
How can I make my mobile broadband work better?
We've got some great tips for you if you want to make your mobile broadband as fast and data efficient as possible. It all comes down to using what you need to use and nothing more. "Nothing more" is crucial – everything adds up, and the last thing you want to be doing during this isolation period is staring down at a hefty mobile broadband bill, or being completely out of data to use!
Metering your downloads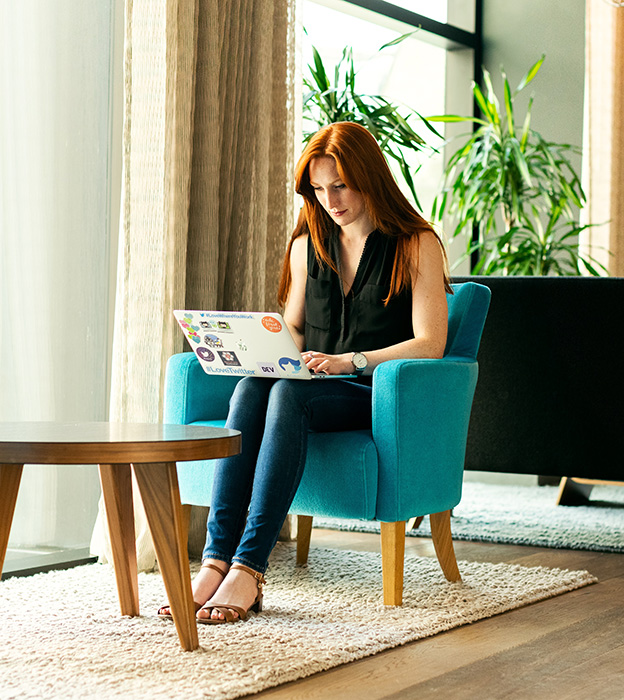 If you want to keep an eye on your downloads and how much data you're using on your mobile broadband connection, you should setup 'Metered connection' if you have a Windows PC. You can do this by clicking on your WiFi symbol in the bottom right, clicking onto your connected network, and selecting 'Properties'. A menu will come up, where you turn on 'Set as metered connection'. From here on out, you'll see how much data you're using on this network!
If you have a Mac, you'll need to install another app to set networks as metered and check your download speeds. TripMode tracks the data you're using on your Mac, and lets you impose restrictions on how much you're downloading.
Both of these settings could mean the difference between a hefty mobile broadband bill and smooth sailing through this isolation period.
Turning off background apps
The last thing you want when using a limited network is background downloads that won't quit! Sometimes, applications won't stop hogging bandwidth once you've clicked close, and you need to make sure they're not open. Background downloads can soak up not just all of your data, but all of your bandwidth too, meaning you can lose quality if you're in a video call or streaming a TV show.
If you're running a Windows PC, all you need to do is press CTRL + ALT + DEL and select 'Task Manager'. From here, you can see the basics of all the apps that are running right now, but what you'll want to do is click 'More details' and click the 'Network' tab. Here you'll see the apps that are sucking up any bandwidth in the network column. If you don't want these apps open, just click on the app and click 'End task'. Be wary though – some of these apps might be essential for your PC to run, so try to close apps that have familiar names and icons.
If you're running a Mac, you'll want to open Activity Monitor, which you can access by typing Activity monitor in Spotlight Search and typing the name. From here, you click the 'Network' button to see what processes are using any network bandwidth. If there is anything sucking up data that you don't want running, just highlight it by clicking it and click 'Quit Process'. Be advised – some of these apps will need to remain open for the Mac to keep running, so again, try to close apps with familiar names and icons.
Remove unnecessary devices from your mobile broadband
This one should come pretty straight-forward, but you should avoid having all of your devices on mobile broadband connections. Try to reserve your mobile broadband connection for anything that's necessary, like your work or entertainment if you're all done for the day – as long it's not too bandwidth hungry! Try not to connect gaming consoles, extra PC's or phones to your mobile broadband connection. These things can chew through your data allowance, which is absolutely what you don't want happening.
Read More