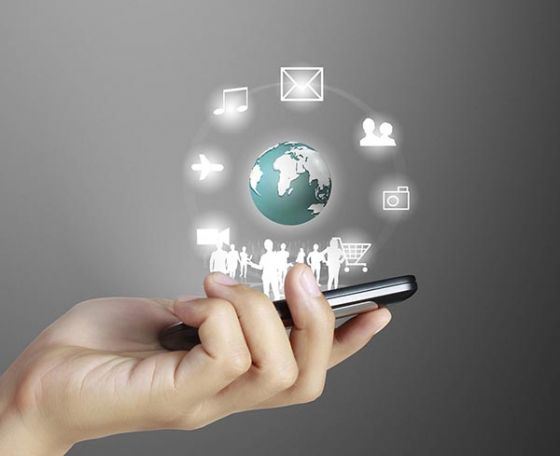 Thanks to the ever-increasing rollout of 4G coverage in Australia and the growing number of competing service providers, there are now more options than ever for those looking to subscribe to a mobile broadband service.
Put simply, mobile broadband refers to wireless internet access, supplied by mobile phone towers, which can be accessed from any mobile device with an antenna and a subscription to a service provider – it's exactly the same mobile internet that your smartphone uses. Mobile broadband can be on either the 3G or 4G frequency depending on your coverage, plan and provider.
At Canstar Blue we've done our research and compiled a comprehensive guide to help you decide which mobile broadband plan is right for you. But first, let's take a look at what factors you need to think about before you buy.
Guide Contents
Things to consider before buying:
How much data do you typically use?
Knowing the amount of data you use in a typical month is really important, as buying the amount of data that's closest to how much you use will save you the most money. Buy too much and you're wasting money on unused data, but buy too little and you can be hit with hefty charges for excess use or have your speed throttled.
If you have an existing internet plan, it's a good idea to record your data use for a month before buying a new plan. You might also consider if any upcoming activities will cause you to use significantly more or less data than usual.

What's your budget?
One of the biggest factors in purchasing any new product is how much it costs and mobile broadband is no exception. At the moment, mobile internet is generally a lot more expensive than a wired connection due to better cable infrastructure and the faster speeds that cable can deliver. A wired connection can transmit more people's data simultaneously and do so faster than a mobile tower, due in part to the limited frequency that wireless internet operates on.
Despite this, mobile internet speeds are increasing rapidly along with wireless coverage, so wireless broadband is only likely to become cheaper as time goes on. As with most products, mobile broadband packages tend to become better value the more data you buy.

Which device are you using?
As mobile data is almost always included in mobile phone plans these days, the two main devices that use mobile broadband are tablets and laptop computers, and these require different methods to use mobile broadband. A tablet needs a SIM card and a wireless receiver to access mobile internet, and models equipped with these features are usually at the expensive end of the market – most tablets, like laptops, come with Wi-Fi antennae only.
For mobile broadband on your laptop, there's the option of a USB modem that plugs directly into your computer and contains a mobile receiver inside – just plug it in, activate it and you're ready to go. These USBs are also powered by your computer and never need to be charged separately.
The third option is a portable Wi-Fi modem with an inbuilt receiver – this receives the mobile internet signal and then transmits a Wi-Fi signal of its own that you can connect your devices to, meaning it can be used by any Wi-Fi device including laptops, tablets and smartphones.

Is 4G a priority for you?
4G is the latest and greatest standard of mobile internet. 4G offers much faster download and upload speeds than the 3G network (which has been around for over a decade) though the drawback is that many areas of Australia don't yet have 4G coverage. Plans for 4G can also be more expensive if you're not careful, as the increased speeds mean you can potentially use up more data.
If the speed of 4G is something you definitely need, make sure the SIM card or modem you buy is 4G-compatible. If super-fast internet isn't a priority, consider buying a 3G-only plan if you can find one – it'll likely save you money up front and in the long run. For a full explanation of what 4G (and 3G) means, check out our article.

How good is 3G/4G coverage in your area?
As mentioned, 4G coverage is still a work in progress, though 3G coverage is almost universal. Depending on the network, 4G is currently available in most capital cities and some regional centres, with Telstra claiming that 85% of the Australian population has 4G coverage on their network.
A useful thing to note is that all modern mobile devices are backwards compatible, meaning that if one type of coverage is unavailable, you'll automatically switch to the next fastest one – so if there's no 4G coverage, your phone will use 3G, and so on. However, if you live somewhere fairly remote where even 3G coverage is limited (meaning you'll be using 2G most of the time), the slow speeds mean that mobile broadband probably isn't a useful option for you.

What are some key product features?
Similar to a mobile phone service, mobile broadband comes in both prepaid and post-paid plan varieties. The latter often come with a choice between month-to-month payments and a 12-month or 24-month contract, and the costs and inclusions can differ widely. For example, Telstra offers two types of mobile broadband plans, one of which has no excess usage charges and access to online mail and streaming services, but is more expensive and requires you to buy a modem upfront.
As mentioned, you'll need to choose between a USB modem, Wi-Fi modem or a SIM card depending on your device and needs.
Choosing between a 4G and a 3G-only modem is a choice you should make based on your location and speed priorities.
Finally, you'll need to choose what amount of data you need, or how much you're willing to spend. Each provider has a different range of products and we've outlined some of the major ones here…
Mobile broadband products
Amaysim
Amaysim's data plan offers are SIM card-only, so they can be used by any compatible tablet or smartphone, as well as any wireless modem that isn't locked to a carrier. Amaysim offers 1GB, 2.5GB, 4GB and 10GB plans, as well as an "As you go" option where data is charged at 5¢ per MB, which is also the charge for excess data usage. One drawback for speed aficionados is that Amaysim is 3G-only. This results in lower prices than most other carriers but if it's 4G you're after, you'll need to look elsewhere.

iiNet
iiNet offers mobile broadband as a post-paid plan only, but its plan options are very flexible. For 4G enthusiasts, the provider offers plans of 5GB, 10GB, 15GB and 20GB, all of which come with the choice of a USB dongle, Wi-Fi modem or a SIM card. These same options are available for 3G plans, too, which are available in 2GB, 4GB and 8GB varieties. Modem or SIM card payments can be made upfront in full or over 12 or 24 months of instalments. iiNet's service contracts are available as month-to-month only.

Optus
Plans
Optus's mobile broadband plans come in five variations: 100MB, 1.5GB, 4GB, 7GB and 10GB per month, all available as month-to-month, 12-month or 24-month contracts. Each of these plans comes with either a USB or a Wi-Fi modem, each of which are either 4G or 3G-only.
Prepaid
Optus offers prepaid USB and Wi-Fi modems in both 4G and 3G-only variations, as well as two SIM sizes with credit values of $2, $10 or $30. Their prepaid recharge options come in 300MB, 3GB, 5GB, 8GB and 15GB.

Telstra
Plans
Telstra offers two types of data plans, called "Bigpond" and "Freedom", each with multiple price levels and features. There are four plans on offer: 1GB, 4GB, 8GB or 15GB per month, all of which are available as either Bigpond or Freedom plans and come on either a 12- or 24-month contract. You can also choose between a USB and a Wi-Fi modem; Freedom plans offer monthly repayments for your modem of choice, while the Bigpond plans cost more per month but include the cost of the modem. Freedom plans also charge for excess usage, while Bigpond plans simply throttle connection speeds once you exceed your monthly quota.
Prepaid
Telstra offers four prepaid mobile broadband modems: a 3G and a 4G USB modem, a 4G Wi-Fi modem and a 4G "Ultimate" Wi-Fi modem, which is capable of connecting to 10 other devices compared to the five of the regular Wi-Fi modem. The two USBs each come with 2GB of data, while the Wi-Fi modems come with 5GB to play with. Telstra also offers two SIM cards, one unloaded and one with $30 of included credit.

Virgin Mobile
Plans
Virgin Mobile's mobile broadband plans consist of multiple tiers and its data is charged per KB rather than per MB; this basically means your data is used more efficiently, which saves you money. Its 4G range consists of 12GB and 13GB plans, including a Wi-Fi modem at no extra cost that supports up to 10 connections. The 3G plans available consist of a 2GB, 6GB and a 12GB plan and these include a choice between a SIM card, USB modem and a Wi-Fi modem; a 13GB plan is also available with a SIM only.
Prepaid
Virgin offers multiple prepaid options including a 4G Wi-Fi modem with 4GB of data, a USB modem with 4GB and 6GB options, and a micro SIM with 10GB. For mobile phone users, Virgin has a larger range of data recharge options, coming in packages of 400MB, 750MB, 2GB, 4GB, 8GB, 12GB and 18GB, with the latter two having an entire year before expiry.

Vodafone
Plans
Vodafone's four plans offer 2.5GB, 4GB, 8GB or 12GB of data. All are available as month-to-month, 12-month or 24-month contracts and all allow you to pick one of four modems – a Wi-Fi and a USB modem with either 4G or 3G-only support.
Prepaid
Vodafone's prepaid offerings are limited to a single 3GB data package with 3G connectivity only, available with a Wi-Fi modem, USB modem or SIM card.