The National Broadband Network (NBN) has not been without its woes, reported on extensively here. Aussies are used to prices in the telco space generally falling over time, but the new NBN wholesale pricing constructs could mean that budget-oriented consumers are priced out of the market. After a slash in wholesale costs in December 2017, NBN Co – the company responsible for the rollout of NBN – is placing an increased emphasis on higher-speed plans. Find out what this means for you below.
NBN Wholesale Costs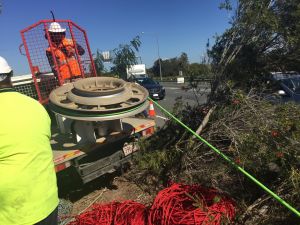 In May 2018, NBN Co changed the way it charges wholesale services to the retailers, such as Optus and Telstra. NBN Co as a whole is moving away from the lower two speed tiers, and promoting NBN 50 and NBN 100 speed tiers.
The NBN 50 speed tier wholesale was slashed from $61 to $45.
The NBN 100 speed tier wholesale was slashed from $72 to $65.
Keep in mind this is the wholesale costs, and your provider likely charges extra. So, what's the deal? Well, NBN Co has moved away from NBN 12 and NBN 25 speed tiers, though it will still offer legacy products.
What this means is that retailers may be encouraged to offer 'higher-end', higher-speed NBN plans, and ditch slower speed tiers totally.
This could mean that budget-oriented consumers who are only light users are effectively priced out of the market, while those with bigger budgets will get the products they want. This is evident across many providers, who only offer NBN 50 and faster. While this model may provide better 'value', the end result means that those after just the cheapest of the cheap may find their basement prices rising.
Optus Raises NBN Prices
Optus was the first of major providers to raise prices. In May, the telco raised its base NBN plan from $60 a month to $75 a month. However, consumers now get the NBN 50 speed tier as standard, instead of slower speed tiers.
There is a $10 discount for existing Optus mobile customers, bringing the prices down to $65 or $80, depending on what plan you choose.
Despite the higher prices, the base speed tier is now NBN 50, which promotes faster speeds and encourages users to pay slightly more for what should be a superior experience.
What happened to NBN 12 and 25?
NBN 12 was never designed to handle the rigours of home internet; it was designed for use solely as a speed capable of voice and VoIP services, and very basic email.
Both Optus and Vodafone have ditched NBN 12 speeds entirely, with Telstra providing NBN 50 on many plans as the base speed.
Fewer telcos are offering NBN 12, and to a lesser extent NBN 25. This has been reflected in the strong uptake in the NBN 50 speed tier; in December 2017 just 16 per cent of end users were on the speed tier, now the proportion is more than 37 per cent.
What do the NBN wholesale price changes mean for me?
The wholesale NBN prices mean you do not need to panic just yet. Many telcos are still offering legacy products where they will support old NBN 12 and 25 plans until your contract runs out. Month-to-month contract holders would likely have been contacted by their provider to present them with their options.
The wholesale price changes of NBN 50 and 100 could mean faster plans that were cheaper than before, but the phasing out of NBN 12 and 25 means overall pricing could be higher.
Some customers may benefit, while others may not.
Light users may not make full use of the faster plans and may be paying for a service they do not need. However, with the popularity of streaming and online gaming, the need for faster plans is increasing. With NBN Co increasing capacity for this, it's an interesting time to be an internet customer. As always, it's important to educate yourself about what's out there, and with over 100 NBN providers out there, the floor is yours.