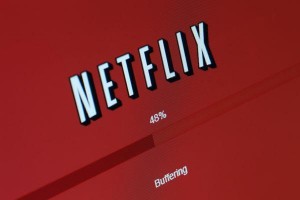 Optus has announced the launch of a new entertainment-focused broadband bundle. The 'Entertainment Starter Bundle' starts at $90 per month on a 24-month contract and includes unlimited broadband data and unlimited standard calls.
The big entertainment drawcards are twofold. The first is Optus TV with Fetch, which consists of a 1TB set-top box for recording live TV, 35 cable channels and a selection of 30 movies to rent each month. The second feature is one which has also been rolled out to the telco's more expensive plans, the Home Entertainment Bundle and the Ultimate Home Bundle, with Optus offering a free six-month Netflix subscription for those who sign up before the end of January 2016.
In its media release, Optus stated an interesting statistic – that 25% of Aussies who are reluctant to use a video streaming service like Netflix feel that way because of concerns about increased data charges. This latest bundle certainly allays such concerns, with unlimited data allowing you to binge-watch your favourite shows and movies until your heart's content.
What else is available?
This got us thinking – what other internet service providers offer streaming services in their entertainment bundles?
The obvious contender here is iiNet, which offers quota-free Netflix on all of its ADSL, cable and fibre (i.e. NBN) broadband bundles – these start at $59.95 per month for 100GB of data, and double that data if you bundle it with a home phone. Whilst iiNet's plans are cheaper, the telco doesn't match the Optus offer of six months' free Netflix. In this instance, iiNet's entertainment bundles seem more suited to the budget-conscious.
This quota-free Netflix deal is also offered by iiNet's subsidiary brands Westnet, Adam Internet and Internode, with the latter also offering unmetered ABC iView streaming for all you favourite Aussie shows.
The biggest competitor facing Optus, Telstra, no longer offers any streaming services in bundles, but the telco giant is unique in offering Foxtel subscriptions and installation. Whilst the likes of pay TV and online streaming are worlds apart, Foxtel still makes for a good proposition for lovers of sport, movies and the latest top-quality entertainment.
Other articles you might like
Windows 10: What you need to know
Compare mobile phone plan providers