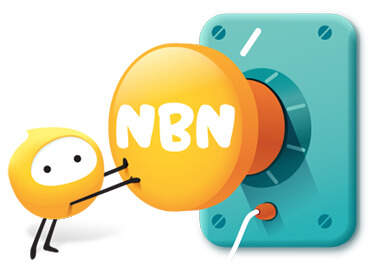 Optus has been forced to pay a $51,000 penalty by the consumer watchdog after claiming it could offer cable broadband services with 'NBN-like speeds'.
Optus was issued with five infringement notices by the Australian Competition and Consumer Commission (ACCC), claiming the telco made false or misleading representations in relation to the speeds offered on its existing cable broadband plans.
Between January and August 2015, Optus used the term 'NBN-like speeds' in advertising its cable broadband service and particular plans on websites, billboards and shopping centre posters, as well as in catalogues and flyers.
The ACCC said it was concerned that Optus' use of the term represented that the advertised cable broadband plans provided speeds comparable to those available on the National Broadband Network (NBN) plans, when that was not the case for the plans Optus advertised.
The cable broadband plans advertised by Optus only offered download/upload speeds of 30/2 megabits per second (Mbps) for the advertised price. A wider range of broadband plans are available on the NBN, including plans that offer faster download/upload speeds of 50/20 and 100/40 Mbps.
For an additional price not disclosed in the relevant advertisements, consumers could acquire from Optus a faster cable broadband plan that offered download/upload speeds of 100/2 Mbps. However, the upload speeds available on this plan are not equivalent to the faster upload speeds available on NBN plans.
Warning to broadband providers
ACCC Chairman Rod Sims warned broadband providers that it will continue to closely monitor the market for false or misleading claims about internet performance and "will not hesitate to take appropriate enforcement action if necessary".
"As consumers migrate to the NBN, the ACCC's action in this matter is a timely reminder to broadband internet providers that they must not misrepresent the performance of the services they are selling," said Mr Sims.
"While businesses may use comparative advertising to promote the superiority of their products over those of competitors, this advertising must be accurate and businesses should be able to substantiate these claims.
"The ACCC reminds broadband internet providers that they must ensure their advertising and product offers to consumers clearly and accurately represent the download and upload speeds they can expect to achieve."
As part of the court enforceable undertaking provided to the ACCC, Optus has acknowledged that its conduct may have contravened the Australian Consumer Law (ACL) and has agreed not to use the term 'NBN-like speeds' in the promotion of its cable broadband service unless it offers speeds that are comparable to those available on NBN plans.
It has also agreed to allow customers who acquired a cable broadband service during the advertising period to cancel their contract at no cost, and refund them any start-up fees they paid. Optus will also arrange for an independent third party to review its trade practices compliance program and implement any changes which are recommended.