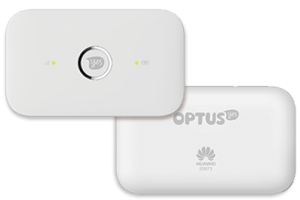 Optus has revealed plans for a new home wireless broadband solution for customers looking to quickly set up a reliable internet connection.
Optus says it would be perfect for renters keen to get online as soon as possible, or for those living in areas that can't get access to broadband.
Powered by the telco's 4G Plus network, Home Wireless Broadband is described as "a simple and convenient out of the box modem that be set up quickly and easily".
Vicki Brady, Managing Director of Marketing and Product at Optus, said: "For a big group of customers, getting a timely and decent internet connection is a real challenge. Aussie renters, who move home frequently, find it particularly frustrating to disconnect and reconnect each time, often waiting several days or weeks before they can access the internet.
"Optus' Home Wireless Broadband offers a simple plug-and-play solution so customers wait minutes, not weeks, to log onto the world wide web once a SIM is activated. Coupled with our biggest wireless data inclusion ever offered on our 4G Plus network, customers can get connected quickly with 50GB of data and get on with their lives."
Those who move home and remain in an area where Home Wireless Broadband is available can simply take their modem with them and connect from their new abode, Optus says.
"Customers don't need additional hassles when moving home or simply because they want a better broadband experience," added Ms Brady.
Loaded with a 50GB data limit, Home Wireless Broadband is available on short and long term plans, but make sure you review the pricing details before jumping in.
Other articles you might like
Compare broadband service providers
One in ten households now have Netflix