With many Aussies now working or studying from home, there's a lot of strain being put on residential internet. Even higher-end broadband plans on the NBN 50 or NBN 100 speed tiers are being tested, what with whole families staying home and soaking up their bandwidth with online games, streaming, and social media use.
Which is why it might be a good time to start thinking about mobile broadband – it could be an alternative for you at home if everybody is causing too much lag on the internet, or if your home broadband is too slow.
In this article we'll be diving deep into mobile broadband, and giving you a list of reasons why you should consider it as an alternative to your home internet.
Jump to
What is mobile broadband?
When we talk about mobile broadband, we're talking about accessing the internet using a mobile or cellular network, rather than through a fixed connection such as NBN, cable, or ADSL. This is the same network that you use on your phone, and typically has the most to do with your data, which is what's measured by "GB" (or gigabytes) when you buy a phone, home NBN or mobile broadband plan.
Mobile 3G and 4G networks let you browse the internet, watch Netflix, access social media and download apps from the app store when using your phone away from WiFi. These same networks can also be used in place of your home broadband connection, to connect all your devices – such as laptops and tablets – to the internet.
Mobile broadband can be much more limiting than standard fixed-line home internet, because of the data restrictions limiting how much you can do – most mobile broadband plans don't include unlimited data. However, these plans can offer a faster speed than many other home broadband options, especially if you're on a 4G or even a 5G connection.
What is data?
Data is the metric you measure downloads with, which is everything you do online. Everything you do with your internet connection (your mobile broadband) consumes data – things like web browsing and emails don't consume much, whereas YouTube, online gaming and streaming services like Netflix would consume a lot.
Mobile broadband plans
We've put together a great list of mobile broadband plans for your consideration, split up into data size tabs with what we consider to be the best value for money.
Why should I care about mobile broadband?
There's plenty of reasons why you should take your mobile broadband data plan seriously.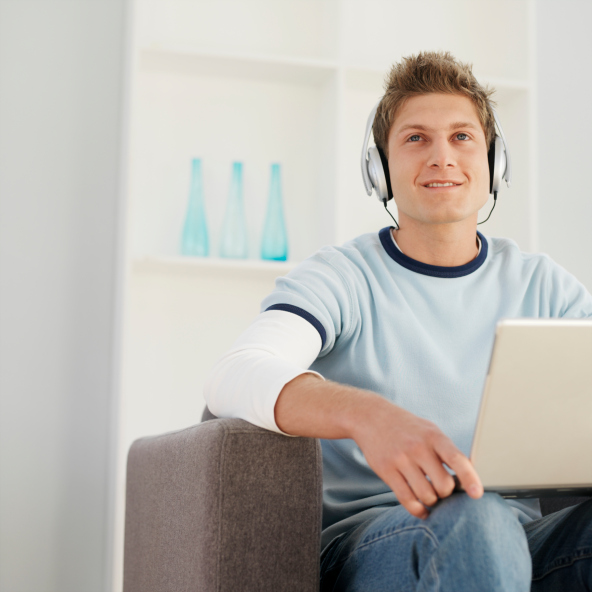 Taking stress of your home internet
If everyone's downloading in your home, meaning using streaming services like Stan and Netflix, playing online games, downloading movies, and on video calls, your bandwidth at home is being chewed up, and there might not be enough to go around.
If your internet is naturally slow, it's entirely possible that your mobile broadband could be faster! Accessing a 5G or 4G network after using NBN is like changing lanes on a busy road right now – it could be a lot clearer and faster!
Using data in public
With a low-data plan, you're more likely to chew through your data when roaming in public. Being on the train and doing something as simple as scrolling through your Facebook feed soaks up more data than you might realise, which is why it's important to have enough for your lifestyle.
Some mobile broadband plans involve SIM cards, which works a treat if your phone can have multiple SIM cards in it at once. Other offer portable modems that you can plug directly into a computer. Either way, the idea is being able to use the data in public.
In case of emergencies
Just in case your home or work internet goes down, you'll need to stay online and productive. If you have a decent mobile broadband plan, you should breeze through any internet emergencies. The modems aren't too big, and are perfect to keep in the bottom of a drawer.
What data plan works for me?
Not everybody is going to need huge amounts of data – a casual internet user who just scrolls through their social feeds to and from work or university might only need about 10GB a month, maybe less if you're conservative with your use.
But if all you're doing is accessing emails and browsing the internet, you shouldn't need any huge plans. If you need to rely on chunky downloads and video calls, or even online gaming and streaming, check out the more expensive options on the above table.
Read more