It is new and that is exciting in itself, but what exactly should you be getting excited about in the new Windows operating system?
Familiarity
Windows 8 messed with us a little by being so different from every other version of Windows we have ever used before. It was designed with tablets in mind, and works really well on a touch screen, but on desktops and most laptops it can be awkward to use.
Windows 10 has gone and taken the best bits of the much-loved Windows 7 – most notably the start menu! Many users are looking forward to having it back, because not everyone was a fan of the tiled start menu that we are now familiar with in Windows 8.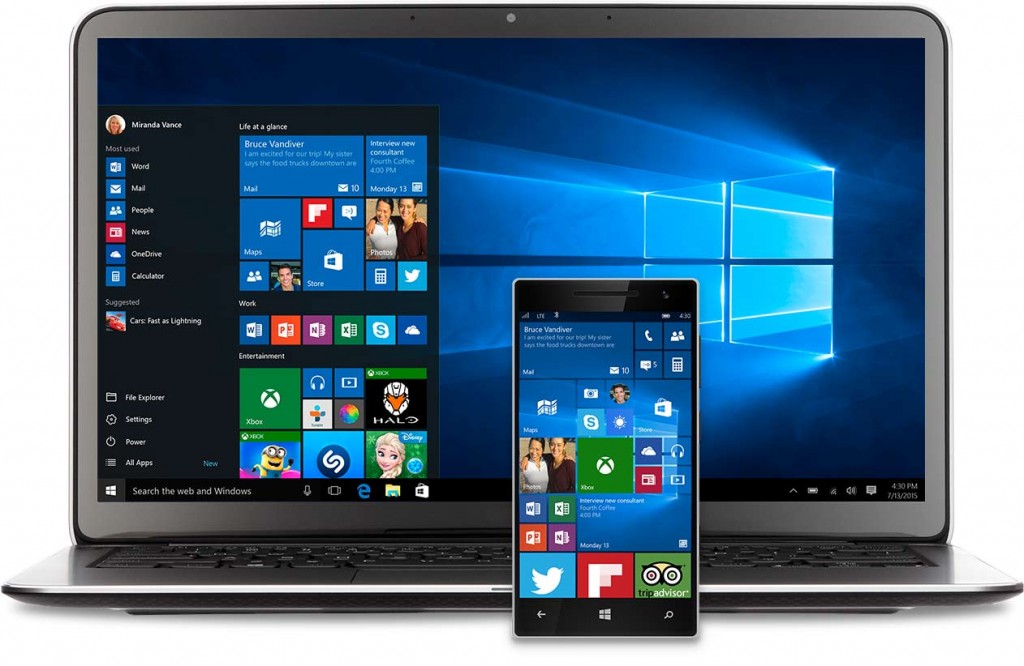 Clever Thinking
As one Windows Insider said, "this [Windows 10] combines the strengths of Windows 8 with Windows 7." Those bright sparks over at Microsoft have taken all of the features we liked from the two most recent operating systems, and put them together to make your computer the best it can possibly be.
Multi-tasking
Multi-tasking has never been so easy; Windows 10 allows you to snap up to four windows on screen and have them all going at once. There is also the ability to create extra 'virtual desktops' for that extra bit of working space when you don't have a second screen.
Other helpful features include Microsoft Edge: a handy tool that lets you take notes as you are browsing the web without ever losing your place. Type notes directly onto web pages and save or share them, read without distraction, and save your place for easy access after your coffee break.
Fun
Xbox is now on Windows. Yes, you read correctly, Xbox is coming to Windows 10 and bringing the biggest games with it.
Along with the big games, Xbox Live will be there for an awesome online gaming experience. Record your gameplay, compete against your friends playing on consoles (as well as on Windows 10), and stream your games from Xbox One to your Windows 10 PC.
Personal Touches
No longer is computing just about clicks; a Windows 10 PC can be operated your way. Touch, type, write, and speak (or click the mouse, if you want) – Windows 10 has all the functions you need to interact with your device how you want to.
Once really exciting feature of the new Windows is Windows Hello, the personalised security system that recognises who you are. The device will recognise your presence, giving extra security, convenience, and even a friendly greeting.
If you have a genuine and registered copy of Windows 7 or Windows 8 and want to upgrade to Windows 10 for free, reserve your upgrade with Windows by clicking on the new little icon that has popped up on the taskbar: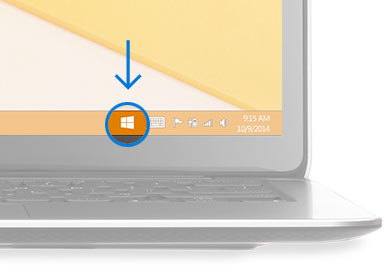 The rest of the instructions you'll need can be found here.