Energy giant AGL is now officially in the telco business, having completed the acquisition of Southern Phone.
One of the largest providers of fixed line, mobile and internet services in regional parts of Australia, Southern Phone was a social enterprise initially funded by the Government's Networking the Nation scheme in 2002, with local councils its shareholders and profits reinvested back into the community.
However, after weeks of discussion, 35 councils agreed to sell their respective shares in Southern Phone to AGL for more than $785,000 following an initial investment of $2 in 2002.
The total deal was worth $27.5 million, signaling AGL's launch into the telco industry and following in the footsteps or energy rival Origin.
AGL CEO and Managing Director, Brett Redman, said it is the start of a new era for AGL as it converges energy and data together, in a bid to create more streamlined services for the ever-growing connected customer. He also said the sale would deliver much-needed funds to the local councils.
"This deal is very meaningful to our growth, but I also hope that the sale allows these hard-working councils to continue delivering a range of important projects for their communities," he said.
"We know many of the councils who will receive this money have been struggling through drought and the recent devastating bushfires, so we hope that this provides a critical boost to their budgets during these challenging times."
Based in Moruya, NSW, Southern Phone has grown to become one of Australia's largest regional telecommunications companies with more than 100,000 customers across Australia. This includes the former NBN customer base of Amaysim, sold to Southern Phone when Amaysim exited the market in late 2018.
Southern Phone was the best-rated provider of postpaid phones plans in Canstar Blue's 2019 review, scoring five stars for customer service and value for money.
"The finalisation of this deal today really is a testament to the councils and 150 workers at Southern Phone who have grown the business into what it is today. Our goal is to further build on their success," added Mr Redman.
"We remain confident that AGL can continue to evolve as a multi-product brand across energy, data and related products."
Why would an energy company want to be a telco?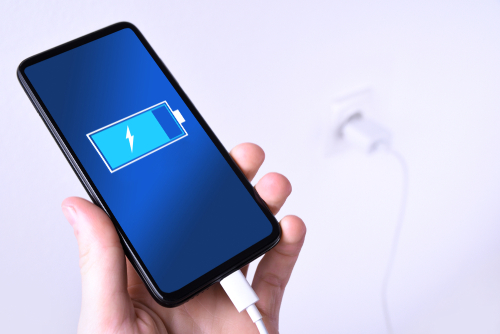 As AGL openly admits, its move into the telecommunications business is about being able to offer a wider range of products to its millions of electricity and gas customers. It follows a move by Origin to launch its own fixed line internet services in 2018. They join Amaysim, Dodo and Sumo as multi-utility service providers selling energy as well as telco products.
Canstar Blue Editor-in-Chief, Simon Downes, said that multi-service providers have the potential to offer customers a convenient solution, provided that convenience doesn't come at too high a cost.
He said: "The obvious upside to getting all your home services with one provider is that you'll only have to make a single phone call, but doing so could see you running the risk of paying more than you need to given it becomes harder to compare apples with apples.
"It's certainly a winning move for the retailer because, if customers pay for multiple services with the same company, they are likely to become more sticky and less likely to switch. Whether it's a winning move for consumers will depend on whether they're getting a good deal and if there are any additional perks offered for keeping them on board.
"In the case of AGL, it seems reasonable to assume its energy customers can expect some new offers for phone and internet products from Southern Phone in the not too distant future…"

Image credits: Kate Krav-Rude/Shutterstock.com, Remitski Ivan/Shutterstock.com