Just in time for winter, ALDI has revealed its latest range of cut-price portable heaters – some costing less than half the price of comparable appliances from other brands!
With prices starting from $27.99 for its oscillating ceramic fan heaters, you're sure to get some bang for your buck when the sale begins at ALDI stores across Australia this Saturday (May 5).
There are five different heaters on sale at ALDI, including a fin oil heater, oscillating ceramic fan heater, tower ceramic fan heater, and two convection style heaters. The most expensive ALDI heater costs just $69.99.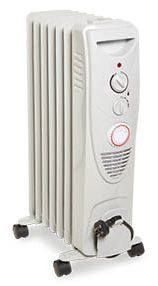 The ALDI 7 Fin Oil Heater ($49.99, pictured) is equipped with all the basic features you'd expect from a heater such as castor wheels, an adjustable thermostat, a 24 hour timer, and on-board cord storage. It also features three heat settings, with 1500W of heating power. In terms of safety, there is an in-built safety tip-over switch and overheat protection.
To put the price into perspective, one of the cheapest equivalents on the market, the Kambrook 7 fin Electric Oil Column Heater (KOH107WHT), comes with a retail price tag of $79.
For other brands, you can expect to pay even more. The Dimplex 7 fin Electric Oil Column Heater (OFC1500TIF) is priced at $129, making it more than double the price of the ALDI heater.
For a more sleek design, ALDI is also offering a 2000W Tower Ceramic Fan Heater for $59.99. It features a PTC ceramic heating element, digital temperature setting and remote control for easy operation. It has oscillation capabilities and an 8 hour timer for convenience.
The cheapest equivalent you're likely to find is the Delonghi TCH8093ER Electric Ceramic Tower Heater for $189.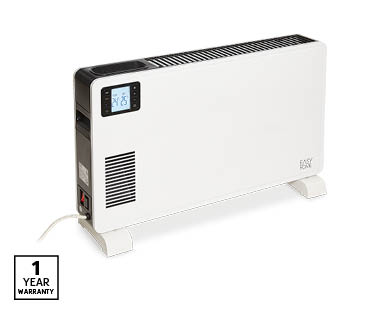 The ALDI Convection Heater (pictured), costing $69.99 – the priciest of them all – features three heat settings, a turbo fan function, as well as an adjustable thermostat. Its 24 hour timer also lets you set and forget, knowing you won't have to worry if you've forgotten to turn it off before leaving the house.
Similarly to the tower heater, it is remote control operated, so you can adjust settings without getting off the couch.
Convection heaters typically start from around $100, such as the Devanti 2000W Convection Panel Heater that has a retail price tag of $99.
While ALDI's portable heaters are hard to beat on price, it should be noted that they typically come with fewer features than appliances from other brands. Energy efficiency should also be a consideration, with no ratings available.

What else is on sale at ALDI?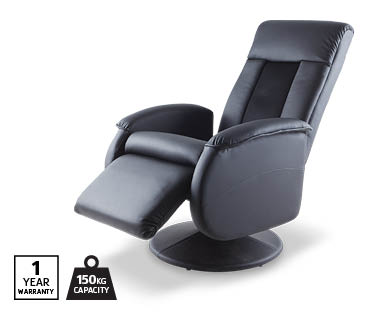 While you're in store this weekend, you might also like to check out ALDI's home pampering line. It features a Massage Chair for $249, which will surely get people excited as most massage chairs only start from $600.
As part of the range, you'll also find a few smaller massage essentials including a foot massager ($59.99), handheld massager ($39.99) and shiatsu massage cushion ($39.99) – all below prices you would usually find elsewhere.
So, if you're in need of some home remedies, be sure to save the date on your calendar as stocks for ALDI's special buys are always limited.