'Is this the real life? Is this just fantasy?' It's fair to say we're feeling a 'Crazy Little Thing Called Love' because August is set to bring a bunch of highly anticipated movies and shows like Bohemian Rhapsody, A Star is Born and The Dark Crystal: Age of Resistance to our screens. It's also a month of big goodbyes, with shows like The Loudest Voice, iZombie, Power and Preacher scheduled to air its series finale on Stan within the next two weeks.
Here's a quick guide to what's being added to Netflix Australia this month, as well as those added on rival streaming services Stan, Amazon Prime, Foxtel Now and HayU.
Coming to Netflix Australia in August
Wu Assassins
Wu Assassins is a sci-fi urban martial arts series which follows Kai Jin, a young chef in San Francisco who becomes the latest individual in a long line of assassins chosen to stop the Wu powers from falling into the wrong hands. Watch Iko Uwais ("Kai") flex his martial arts skills to fight crime, along with other cast members including Katheryn Winnick, Byron Mann, Tommy Flanagan, Li Jun Li, Celia Au, Lewis Tan, Lawrence Kao, Juju Chan, Tzi Ma, Cranston Johnson, Mark Dacascos, Kevin Durand, Jeff Fahey and Summer Glau.
The Dark Crystal: Age of Resistance
Looking for a family-friendly show to obsess over? Take a short trek to your television or computer screen and pull up The Dark Crystal: Age of Resistance. The Crystal of Truth powering the planet Thra is damaged. It's been corrupted by Skepsis and spreading sickness across the land. Luckily, there are three young determined Gelfling determined to head on an epic quest to save their world after discovering the horrifying secret behind the evil Emperor's power.
Derry Girls
Looking for a good belly laugh? Derry Girls is a comedy set in a politically tumultuous time in Northern Ireland in the 1960s, featuring five high school students with an even bigger problem: surviving the ups and downs of being a teenager. Derry Girls is created by Lisa McGee and features a hilariously talented cast starring Saoirse-Monica Jackson, Nicola Coughlan and Louisa Harland.
Dear White People
Season two left viewers dangling on the edge of a major cliffhanger, after the most recent episode revealed the mystery narrator as a member of The Order of X. Creator Justin Simien has kept pretty tight lipped about what fans can expect next, but he says it "will be crazy". New characters will also join the show and will be played by Blair Underwood, Laverne Cox, Yvette Nicole Brown and Flavor Flav.
GLOW
GLOW gets back in the ring for its third season, with the Gorgeous Ladies of Wrestling now fighting their way to the top in Las Vegas for their new live show. Geena Davis will also be joining the show as Sandy Deveraux, a former Vegas showgirl and the current entertainment director of the Fan-Tan Hotel and Casino.
August 1
The Matrix Trilogy
Up in the Air
Elizabethtown
Austin Powers: International Man of Mystery
Get Smart
Something Borrowed
Arthur Christmas
A Little Bit of Heaven
The Cabin in the Woods
Are We Down Yet?
Wolfblood
Zombieland
August 2
Ask the StoryBots (Season 3)
Basketball or Nothing
Dear White People (Volume 3)
Derry Girls (Season 2)
Otherhood
She-Ra and the Princess of Power (Season 3)
August 3
August 4
Patriot Act with Hasan Minhaj (Volume 4)
August 5
Enter the Anime
No Good Nick (Part 2)
The Wandering Earth
August 8
Dollar
THE MECHANIC
The Naked Director
Wu Assassins
August 9
Cable Girls (Season 4)
GLOW (Season 3)
Rocko's Modern Life: Static Cling
Sintonia
Spirit Riding Free: Pony Tales
The Family
August 10
August 13
Office Christmas Party
Tiffany Haddish Presents: They Ready
August 15
Arthur
Cannon Busters
Cop Out
Dumb and Dumber
Jersey Boys
Suicide Squad
The Prestige
The Untouchables
August 16
45 rpm
American Pie Presents: Beta House
Better Than Us
Blue Crush
Charlie Wilson's War
Chicken Run
Dazed and Confused
Diagnosis
Frontera Verde
Invader Zim: Enter the Florpus
MINDHUNTER
Patch Adams
Psycho
Sextuplets
Shakespeare in Love
Super Monsters Back to School
The Dilemma
The Little Switzerland
Tinker, Tailor, Soldier, Spy
Vertigo
Victim Number 8
What Dreams May Come
QB1: Beyond the Lights (Season 3)
August 17
Mother!
Resident Evil: The Final Chapter
August 20
Robin Hood
Simon Amstell: Set Free
August 21
Hyperdrive
American Factory
August 23
El Pepe: Una Vida Suprema
HERO MASK (Part II)
Rust Valley Restorers
Southpaw
August 25
August 27
Million Pound Menu
Trolls: The Beat Goes On!
August 28
August 29
Falling Inn Love
Kardec
Workin' Moms
August 30
CAROLE & TUESDAY
Droppin' Cash (Season 2)
La Grande Classe
Mighty Little Bheem (Season 2)
Sacred Games (Season 2)
Styling Hollywood
The A List
The Dark Crystal: Age of Resistance
True and the Rainbow Kingdom: Wild Wild Yetis

Coming to Stan in August
The Handmaid's Tale
Prepare yourself, season two of The Handmaid's Tale is available from August 1 and we couldn't be more excited. Whether you're re-watching the season or catching up on the award-winning series, get ready to invest yourself in Offred's pregnancy and her battle towards guaranteeing her future child a life away from Gilead's dystopian hell.
Preacher
Preacher's upcoming season is the show's fourth and final chapter. Jesse (Dominic Cooper), Tulip (Ruth Negga), and Cassidy's (Joseph Gilgun) continue their search for God, but things go awry when it lands the team in an epic battle between Heaven, Hell and everywhere in between. Will their prayers be answered?
Power
Ominously titled 'The Final Betrayal', there's no doubt the final season of Power is going to end with a bang when it finally answers many of the unanswered questions on viewers' lips. What happened to Angela after she was shot in season five? How will Tasha's reinvention of herself change things? And will the new theme song sound for the upcoming episodes?
August 1
Chowder (Season 2)
K K.O Let's Be Heroes!
Resistance
Steven Universe (Season 5)
The Handmaid's Tale (Season 2)
August 2
Monster in Law
Johnny Test (Season 6)
August 3
Silver Linings Playbook
The Insult
August 4
August 5
Preacher (Season 4)
So Help Me God
August 6
August 7
Reindeer Games
Strawberry Shortcake's Berry Bitty Adventure (Season 3)
August 8
August 9
60 Days in (Season 2)
Analyse This
Boy Eating the Bird's Food
August 10
Infinity Train
The Lego Movie
Mad Max
Mad Max: Fury Road
The Marvelous Misadventures of Flapjack – Christmas Special
August 11
August 12
August 13
Million Dollar Baby
The Eternal Return of Antonis Paraskevas
August 14
August 15
She's the Man
Tracey Ullman's Show (Seasons one to three)
August 16
Degrassi: The Next Generation (Season 10)
Sick of It
Trainspotting
August 17
Sleeping Beauty
The Rebound
August 18
Intimate Parts
My Sister's Keeper
August 19
August 20
Boomerang
The Spy Next Door
August 21
Don John
Sonic the Hedgehog (Season 2)
Un Plus Une
August 22
Darkness Falls
Antichrist
August 23
August 24
Hollywoodland
Sliding Door
August 25
August 26
Emma
Power (Season 6)
The Delay
August 27
Bang Gang
Get Carter
The Station Agent
August 28
August 29
The Pallbearer
Frances Ha
August 30
Brassed Off
Hi-so
Space Ranger roger
The Brave One
August 31


Coming to Amazon Prime Video in August
Spider-Man: Into the Spider-Verse
Our Spidey senses are tingling… and it seems we'll be swinging straight to the TV on August 13 when Spider-Man: Into the Spider-Verse lands on our screens. With the help of an aged Peter Parker, watch teen Miles Morales team up with five different versions of the friendly neighbourhood superhero to fight against evil which threatens all alternate realities.
Directed by Bob Perischetti and Peter Ramsey, this family friendly animated film is voiced by Shameik Moore, Jake Johnson and Rodney Rothman.
Carnival Row
Carnival Row is a new Victorian fantasy drama series narrated by Vignette Stonemoss (Cara Delevigne), a refugee faerie who flees her homeland after it's invaded and torn apart by humans. But despite high tension and a great societal divide, Stonemoss finds unexpected romance with a human detective by the name of Rycroft Philostrate (Orlando Bloom).
The official synopsis reads: "Feared by humans, they are forbidden to live, love, or fly with freedom. But even in darkness, hope lives, as human detective and a faerie rekindle a dangerous affair. The city's uneasy peace collapses when a string of murders reveals a monster no one could imagine." The cast of Carnival Row also stars David Gyasi, Indira Varma, Jared Harris, Karla Crome and Tamzin Merchant.
Free Meek
Free Meek is an in-depth docu-series that looks at Meek Mill's fight for exoneration and the circumstances around the rapper's arrest, conviction and probation. It also opens viewers to the flaws of the American criminal justice system, and the impact on communities of colour.
The documentary is created in collaboration with Meek and executive producers Shawn Carter (you may otherwise know him as Jay-Z), Eli Holzman, Aaron Saidman, and Paul and Isaac Solotaroff. It is also produced by Roc Nation and the Intellectual Property Corporation (IPC).
August 1
After Sex
Belly 2: Millionaire Boyz Club
Dance of the Dead
Dead Space: Downfall
Dear Santa
Eon Kid
Evolver
Filmhouse Fever
Intacto
My Chauffeur
Object of Beauty
The Open Road
Repo: The Genetic Opera
Resistance
Return of the Living Dead III
Return to Area 51
Salome's Last Dance
Samantha
Scream Queens
See No Evil
Skipped Parts
Spread
The Lost Room
Thomas Kinkade's Christmas Cottage
Tucker: The Man and His Dream
Turbulence II: Fear of Flying
Valentine's Day
Wildflower
Wishmaster 2: Evil Never Dies
August 2
August 9
August 13
Spider-Man: Into the Spider-Verse
August 14
Down with Love
Under Siege 2
August 15
The Arrival The Burrowers
The Chair
Dante's Inferno
Dead Space: Aftermath
The Eyes of Tammy Faye
Ghost in the Shell 2.0
Ginger Snaps 2
Hellboy: Sword of Storms
Jingle Bells
The Lair of the White Worm
Object of Beauty Paperhouse
Santa Mesa
Sex, Drugs, Rock & Roll
Signs of Life
Slam
Street Fighter Alpha: Generations
Sword of Gideon
Turbulence 3: Heavy Metal
Two Family house
Valley of Heart's Delight
August 16
Jim Gaffigan: Quality Time
The Terror: Infamy
August 23
Alice Wetterlund: My Mama is a Human and So Am I
Alonzo Bodden: Heavy Lightweight
Mike E. Winfield: Step Man
Mission: Impossible – Fallout
#IMomSoHard Live
August 27
August 30

Coming to Foxtel in August
Bohemian Rhapsody
We have 'Somebody to Love' by the name of Rami Malek, who takes the stage as Freddie Mercury in the 2018 film celebrating iconic British rock band Queen, their music, and the revolutionary lead singer himself. The biopic also stars Lucy Boynton, Gwilym Lee, Ben Hardy, Joseph Mazzello, Aidan Gillen, Tom Hollander, Allen Leech and Mike Myers.
A Star is Born
You've probably heard the song 'Shallow' on the radio three times on the way to work this morning and passed just as many bus stops with the movie poster for A Star is Born in the same trip. Now the Academy Award-winning film is available on Foxtel (and Netflix) for us to watch over and over again, whilst we anonymously weep from the comfort of our own couch. Watch famous musician Jackson Maine (Bradley Cooper) meet and fall in love with Ally (Lady Gaga), a struggling artist he's determined to stop from giving up on her dreams – even when her rise means the tragic downfall of his own health.
What's My Name: Muhammad Ali
This inspiring two-part documentary gives viewers an intimate look into not only one of the most iconic sporting legends in history, but also a global symbol of hope, humanity and understanding. It reveals the boxer's struggles and successes in and out of the ring, partly told through recordings of his voice and previously unseen archival footage.
What's My Name: Muhammad Ali is directed by Antoine Fuqua, with LeBron James and Maverick Carter as executive producers. The Muhammad Ali family estate also played a role in producing this documentary, along with Jamie Salter of Authentic Brands Group.
August 1
American Psycho
As Good As It Gets
21 Jump Street
Boogie Nights
Borat
Cloverfield
Daddy Day Camp
Death Wish II
Death Wish 3
Eyes Wide Shut
From Dusk Til Dawn
Garfield
Heathers
Hook
I Used To Be Normal: A Boyband Fangirl
In Darkness
Jackie Brown
Lars and the Real Girl
Pacific Rim: Uprising
Main Event
Midnight Oil
Rushmore
Searching For Sugar Man
Sleepless in Seattle
Species III
Species: The Awakening
Stargate
Stargate: Continuum
Stargate: The Ark of Truth
Steel Magnolias
Superbad
Talladega Nights
That Darn Cat
The Amityville Murders
The Bone Collector
The Big Chill
The Descendants
The Doors
The Heartbreak Kid
The Ladykillers
The Pink Panther 2
The Forbidden Kingdom
The Pact
The Swingers
This is Spinal Tap
Tootsie
We Bought a Zoo
Zathura: A Space Adventure
August 2
August 3
A Star is Born
Kindergarten Cop
What's My Name: Muhammad Ali
August 4
Charlie's Angels
Charlie's Angels: Full Throttle
Role Models
State of Play
August 5
Share
Stuck in the Suburbs
August 6
Gordon Ramsay: Uncharted
Old Dogs
When Missing Turns to Murder
August 8
August 9
August 10
Bohemian Rhapsody
Death Race
How To Train Your Dragon 3
Woodstock: 50th Anniversary Edition
August 11
August 12
Succession (Season 2)
Double Teamed
August 13
The Titan Games
Nobody's Fool
August 14
Curfew
Den Brother
Gogglebox Australia
August 15
Godzilla
Suicide Squad
Gurrumul
Jersey Boys
Greystoke: The Legend of Tarzan
The Escape
RocknRolla
August 16
August 18
The Girl in the Spider's Web
August 19
August 20
Righteous Gemstones
Speed Kills
August 22
August 23
August 24
Robin Hood
Snow White And The Huntsman
August 26
August 27
August 28
August 30
Playing It Cool
Tinker Bell And The Secret Of The Wings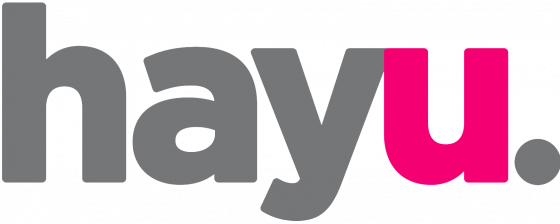 Coming to HayU in August
Flip It Like Disick
When he's not Keeping Up with the Kardashians, Scott Disick is flipping multi-million dollar luxury homes and transforming spaces for his celebrity friends. See how and why everything Lord Disick touches really does turn to gold.
Dating #NoFilter
It's First Dates meets Gogglebox. Dating #NoFilter brings comedians together to say how it is, providing glorious unfiltered commentary on all the awkward cringe-worthy chemistry, unusual characters, and mouth-dropping "they said what?" quotable moments.
August 2
Million Dollar Listing (Season 8)
August 5
August 7
Dating #NoFilter (Season 2)
Flipping Exes
The Real Housewives of Orange County (Season 14)
Picture credit: Riccosta/shutterstock.com