Spring is here and that means some hot new shows are coming to our streams in September.
Here's a quick guide to the new shows, seasons and episodes being added to Netflix Australia this September, as well as those added to rival streaming sites Stan, Amazon Prime, Foxtel Now and HayU.
We've highlighted some of the standout shows and movies for you… Brooklyn Nine Nine is coming out on September 28 – relax.
Coming to Netflix Australia in September
September 1
La Catedral del Mar
Monkey Twins
Mr Sunshine
Star Trek Into Darkness
Nocturnal Animals
Double Jeopardy
Escape from Alcatraz
Failure to Launch
Flight
G.I. Joe: Retaliation
G.I. Joe: The Rise of Cobra
Gotham: Season 3
Jack Ryan: Shadow Recruit
Julie & Julia
Mean Girls
Save the Last Dance
Star Trek
The Amazing Spider-Man 2
The Mummy
The Mummy Returns
The Mummy: Tomb of the Dragon Emperor
Water for Elephants
September 3
A Taiwanese Tale of Two Cities
September 6
Florence Foster Jenkins
Magic Mike XXL
September 7
Atypical: Season 2
Cable Girls: Season 3
First and Last
Shooter: Season 3
The Most Assassinated Woman in the World
City of Joy
Next Gen
Stretch Armstrong & the Flex Fighters: Season 2
Marvel's Iron Fist: Season 2
September 8
September 11
Outlander: Season 3
Daniel Sloss: Live Shows
The Resistance Banker
September 12
The Time Traveler's Wife
Jane
Hanna
Forgetting Sarah Marshall
Billy Madison
8 Mile
On My Skin
September 14
The Dragon Prince
Super Monsters Monster Party: Songs
Boca Juniors Confidential
Bleach
The Land of Steady Habits
The Angel
Norm MacDonald Has a Show
Ingobernable: Season 2
Car Masters: Rust to Riches
Last Hope
Justice League
September 15
Watchmen
The Truman Show
Vacation
September 18
September 21
Hilda
Nappily Ever After
Battlefish
Dragon Pilot: Hisone & Masotan
The Good Cop
Quincy
Paddington 2
September 26
Norsemen: Season 2
Back to the Future Part II
Friday Night Lights
Scarface
September 27
The Sisterhood of the Traveling Pants
September 28
Brooklyn Nine Nine: Season 5
Skylanders Academy: Season 3
Reboot: The Guardian Code: Season 2
Lessons From a School Shooting: Notes from Dunblane
The 3rd Eye
Two Catalonias
The Good Place: Season 3
Forest of Piano
Made in Mexico
Jack Whitehall: Travels with My Father: Season 2
Somewhere Between
Lost Song
Hold the Dark
The Disaster Artist
September 29
Coming to Stan in September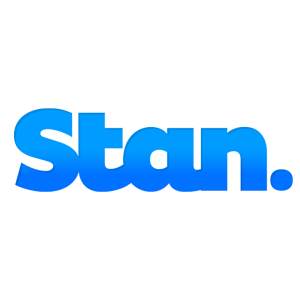 September 1
Episodes: Season 5
Steven Universe: Season 3
September 2
September 3
America to Me: Season 1
The Square
September 4
Adventure Time: Season 9
Better Call Saul: Season 4 (new episode)
Goodbye First Love
September 5
A Conspiracy of Faith
The Minister
September 6
September 7
The Powerpuff Girls: Season 3
Mark Felt: The Man Who Brought Down the White House
Amityville Horror: The Awaekning
The Big Wedding
Knock Knock
The Last Stand
The Nut Job
Olympus Has Fallen
September 8
Clown
The Expendables
The Gift
September 9
Kidding: Season 1
The Queen of Spain
September 10
The Last Ship: Season 5
Warriors of Liberty City: Season 1
September 11
September 12
Brotherhood of Blades 2
Human Capital
September 13
Cemetery of Splendour
About Elly
September 14
September 15
The Odd Couple: Season 3
The Edge of Darkness
September 16
September 17
The Circus: Midseason Premiere
September 18
September 19
September 20
September 21
September 22
September 23
September 24
September 25
September 26
September 27
Both Sides of the Law
Devotion of Suspect X
September 28
Famous in Love: Season 1 & 2
The Nut Job: Nutty By Nature
See Spot Run
September 29
Ben 10: Season 2, Episodes 35-39
The Devil's Double
September 30
Coming to Amazon Prime Video in September


September 7
Six Dreams
Wishenproof Season 2B
September 10
September 14
Forever
The Association of Volleyball Professionals
September 21
September 27
Thursday Night Football (NFL)
September 30
The King's Speech
The Lovely Bones
Coming to Foxtel Now in September

September 4
September 5
September 10
September 11
September 20
September 26
Love It or List It Australia: Season 2
September 28
Coming to HayU in September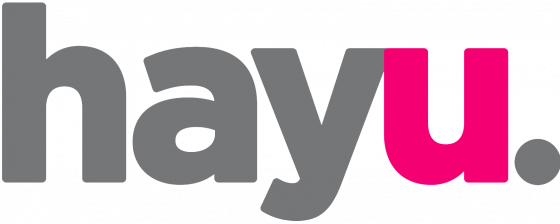 September 1
Keeping Up With the Kardashians
September 3
Married to Medicine
Dying to Belong
Snapped
September 4
The Real Housewives of Orange County
Southern Charm: Savannah
September 5
Model Squad
Million Dollar Listing: New York
September 6
The Real Housewives of Dallas
The Real Housewives of New York City
September 7
September 9
The Disappearance of Crystal Rogers
September 10
September 12
Flipping Out
The Real Housewives of Cheshire
Below Deck: Mediterranean