Brace yourselves, winter is coming… and that means some hot new shows are coming to our streams in June.
Here's a quick guide to the new shows, seasons and episodes being added to Netflix Australia this June, as well as those added to rival streaming sites Stan, Amazon Prime, Foxtel Now and HayU.
We've highlighted some of the standout shows for you.
Coming to Netflix Australia in June
June 1
November 13: Attack on Paris
Busted!: Season 1 Finale
You Me Her: Season 3
Black Swan 
127 Hours
Total Recall
Ratchet & Clank
Stealth
The 6th Day
Joseph Campbell and the Power Of The Myth
June 3
The Break with Michelle Wolf
Hotel Transylvania 2
The Night Before
June 6
Alex Strangelove
Animal Kingdom: Season 3
June 7
One Missed Call
The Secret Life Of Pets
June 8
Marcella: Season 2
Sense8: The Series Finale 
The Staircase
The Hollow
Treehouse Detectives
June 10
June 11
June 14
Teenage Mutant Ninja Turtles: Out Of The Shadows
June 15
The Ranch: Part 5
Voltron: Legendary Defender: Season 6
True: Magical Friends
Maktub
Set It Up
Sunday's Illness
Lust Stories
Queen Of The South: Season 2
The Client
June 17
Club de Cuervos Presenta: La balada de Hugo Sanchez
June 18
Unsolved: Tupac & Biggie
Muriel's Wedding
June 19
Hannah Gadsby: Nanette
The Legend Of Tarzan
June 20
Dunkirk
The LEGO Ninjago Movie
June 21
June 22
Cooking on High
Marvel's Luke Cage: Season 2
Derren Brown: Miracle
Shooter: Season 3
Brain on Fire
Us and Them
June 24
To Each, Her Own (Les Gouts et les couleurs)
June 26
Kamau Bell: Private School Negro
Secret City: Season 1
June 27
June 29
Churchill's Secret Agents: The New Recruits
GLOW: Season 2
Nailed It!: Season 2
Paquita Salas: Season 2
Kiss Me First
La Forêt
Harvey Street Kids
TAU
Recovery Boys
June 30
Fate/EXTRA Last Encore: Oblitus Copernican Theory
Line of Duty: Season 4
Anastasia
Jane the Virgin: Season 4
Crazy Ex-Girlfriend: Season 3
Coming to Stan in June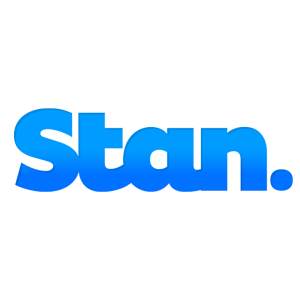 June 1
Imposters: Season 2
Dance Academy: Season 3
The Bagel & Becky Show: Season 1
June 2
Ben 10: Season 2, regular episodes
The Call
June 3
Vida: Season 1, weekly
Sweetbitter: Season 1, weekly
Wrong Man: Season 1, weekly
Arianna
June 4
Billions: Season 3, weekly
I'm Dying Up Here: Season 2, weekly
Autumn Without Berlin
June 5
12 Years a Slave
So Far So Good
Mammoth
Everybody Wants Some!!
June 6
Younger: Season 5, weekly
For Your Love
June 10
June 11
Claws: Season 2, weekly
The Confessions
June 12
Strangerland
Ever Been To The Moon
June 13
Warm Bodies
Enter The Void
June 14
Chuck's Choice: Season 1
Me, Myself & Her
June 15
RuPaul's Drag Race: Season 10, weekly
RuPaul's Drag Race Untucked: Season 10, weekly
Ali G: Remixed: Season 1
Under the Skin
The Desert
June 16
Just Another Immigrant: Season 1, regular episodes
A Perfect Getaway
June 17
June 18
June 19
The Complexity Of Happiness
Che: Part One
Che: Part Two
The Legend of Tarzan
June 21
Macgyver (2016): Season 1
June 22
Piranha 3DD
Action Man: Season 1
June 23
June 24
June 26
Silent Hill: Revelation
Latin Lover
June 27
June 28
June 29
Tad The Lost Explorer
Shinjuku Incident
June 30
Bad Moms 2
Louis Theroux: A Different Brain
Louis Theroux: Drinking To Oblivion
Coming to Amazon Prime Video in June

June 1
All or Nothing: New Zealand All Blacks
June 8
Lost in OZ
AVP Pro Beach Volleyball Tour Season
June 9
AVP Pro Beach Volleyball Tour Season
June 10
AVP Pro Beach Volleyball Tour Season
June 15
June 17
Mozart in the Jungle: Season 4
June 22
AVP Pro Beach Volleyball Tour Season
June 23
AVP Pro Beach Volleyball Tour Season
June 24
AVP Pro Beach Volleyball Tour Season
June 26
If You Give a Mouse a Cookie
Coming to Foxtel Now in June

June 1
127 Hours
A Ghost Story
American Gigalo
Anchorman: The Legend Of Ron Burgundy 
Atlantis: Milo's Return
Atlantis: The Lost Empire
Barnyard
Big Momma's House
Bill & Ted's Bogus Journey
Billy Bathgate
Black Swan 
Body Of Evidence
Cars 
Deadfall
Disaster Movie
Escape From New York
Fly Me To The Moon
Frenemies
From Paris With Love
Get Hard
That's Not Me
The Adventures Of Huck Finn
The Banger Sisters
The Gallows
The Insider
The Iron Lady 
The King's Speech
The Little Rascals
The Lost World: Jurassic Park
The Pirates Who Don't Do Anything
The Queen
The Way Way Back
The Woman In Red
There's No Business Like Show Business
Tom And Huck
Treasure Planet
Tropic Thunder
Unbreakable
What Happens in Vegas
What's Up Doc?
Wind River
XXX
Modern Family 
Walter Presents Night & Day S2
June 3
June 4
FlatLiners
2 Dope Queens
Westworld S2
Fear the Walking Dead S4
June 6
American Made
Pup Star
The Americans S6
June 7
Final Portrait
Aussie Gold Hunters S3
Future Man
Supergirl S3
For The People
June 10
June 11
Westworld S2
Fear the Walking Dead S4
June 12
2 Dope Queens
Landscape Artist of The Year S3
The Americans S6
June 13
June 14
Aussie Gold Hunters S3
Inside Ikea
Supergirl S3
For The People
June 15
Girlfriend's Guide To Divorce S5
June 17
June 18
2 Dope Queens
Westworld S2
Fear the Walking Dead S4
June 19
Beyond The Headlines S1
Wentworth S6
The Americans S6
June 21
Aussie Gold Hunters S3
Inside Ikea
Supergirl S3
For The People
June 24
June 25
The Crossing
Brother vs Brother S5
Westworld S2
Fear the Walking Dead S4
June 26
2 Dope Queens
Landscape Artist of The Year S3
America's Next Top Model S24
The Americans S6
June 27
Beyond The Headlines S1
Wentworth S6
The Wine Show S2
June 28
Aussie Gold Hunters S3
Inside Ikea
Supergirl S3
For The People
June 29
Girlfriend's Guide To Divorce S5
Coming to HayU in June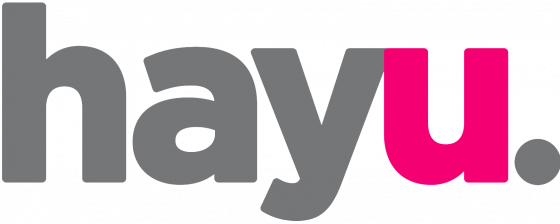 June 4
Buried In The Backyard
A Wedding & A Murder
June 13
Million Dollar Listing New York