September marks the start of spring cleaning season, which means it's also the beginning of a month long binge on all your favourite shows and movies. If you have time to clean, you have time to stream. Right? Here's a quick guide to what's being added to Netflix Australia this month, as well as those added on rival streaming services Stan, Amazon Prime, Foxtel Now and HayU.
Coming to Netflix Australia in September
The Politician
The people have spoken, and it seems The Politician is one of the most anticipated shows of the year. Payton, a deadly ambitious high school student, knows he's going to be president. But first, he'll have to join his fellow classmates in fighting to the literal death in hopes of becoming the next class president. The dark musical comedy is a Netflix original created by Ryan Murphy, Brad Falchuk and Ian Brennan. It stars Ben Platt, Gwyneth Paltrow and Jessica Lange.
The Chef Show
Since mentoring Jon Favreau for the film Chef in 2014, real-life chef Roy Choi has joined Favreau once again for a culinary adventure with a variety of seasoned chefs and a bunch of their celebrity friends.
Unbelievable (Season 1)
In 2008, Marie Adler reported she was bound by her shoelaces and raped by a masked man at knifepoint. Although the 18-year old was soon pressured into taking back her claim and admitting it could all have been a dream after the male detectives in charge, along with her foster mothers, noticed some inconsistencies and began doubting her story. Marie was then accused of false reporting and placed a plea deal.
But as reports of similar cases began popping up years later, two Colorado female detectives teamed up to find Marie as well as the serial rapist behind the attacks. Unbelievable is a true crime series based on the Pullitzer Price-winning article, 'An Unbelievable Story of Rape'. The cast includes Kaitlyn Dever, Toni Collette and Merritt Wever.
Criminal
The massively anticipated series will span across four countries: The United Kingdom, Germany, France and Spain. Each place is expected to set the scene for a different crime, and will be filmed in the respective languages. It will also feature iconic actors from each country, with David Tennant being one of the big names listed for the UK episode.
Elite: Season 2
Can anyone say, drama? The creators of Elite are not taking any prisoners in the latest episodes of this Spanish series, especially as Samuel becomes unstoppable to do everything in his power to prove his brother's innocence in Marina's murder. Las Encindas will also be welcoming a few new members, including Cayetana (Georgina Amoros), Rebeca (Claudia Salas) and Valerio (Jorge Lopez).
Fantastic Beasts: The Crimes of Grindelwald
Thanks to Newt Scamander, MACUSA (Magical Congress of the United States of America) has finally been able to capture the powerful Dark wizard Gellert Grindelwald. But it seems Grindelwald has kept his word and escaped custody to collect as many followers to help him push his true agenda: to raise pure-blood wizards up to rule over all non-magical beings. It's up to Newt and Albus Dumbledore to stop the Dark wizard, but it won't be easy. The film stars Eddie Redmayne, Jude Law and Johnny Depp.
September 1
Charlotte's Web
The Changeover
Cloudy with a Chance of Meatballs (Season 1)
The Core
Dirty Dancing
For the Birds
Ghost Town
Jack Reacher
Moving Art (Season 3)
Revolutionary Road
Social Animals
Tyler Perry's The Single Moms Club
World War Z
September 3
The Deep (Season 2)
Hotel Transylvania 2
September 4
September 5
September 6
Archibald's Next Big Thing
Elite (Season 2)
Hip-Hop Evolution (Season 3)
Jack Whitehall: Travels With My Father (Season 3)
Modest Heroes — Ponoc Short films Theatre
The Spy (Season 1)
September 7
The Nut Job
Olympus Has Fallen
September 10
Bill Burr: Paper Tiger
Evelyn
Our Godfather
Terrace House: Tokyo 2019-2010 (Season 1)
September 12
The I-Land (Season 1)
The Mind, Explained
September 13
Black Lagoon (Seasons 1-2)
The Chef Show
Fantastic Beasts: The Crimes of Grindewald
Head Count
Hello, Privilege. It's Me, Chelsea.
Kabaneri of the Iron Fortress: The Battle of Unato (Season 1)
Tall Girl
The Ranch (Season 7)
Unbelievable (Season 1)
September 14
September 15
Los Tigres del Norte at Folsom Prison
The Mask
Storks
The Tuxedo
Trouble with the Curve
War Dogs
War of the Worlds
September 17
September 20
Between Two Ferns: The Movie
Criminal (Season 1)
Disenchantment — Part 2
Las Del Hockey (Season 1)
Fastest Car (Season 2)
Inside Bill's Brain: Decoding Bill Gates
September 23
Team Kaylie
Under the Eiffel Tower
September 24
Jeff Dunham: Beside Himself
September 25
Abstract: The Art of Design (Season 2)
Birders
September 26
September 27
Bard of Blood (Season 1)
Dragons: Rescue Riders
The Good Place (Season 4)
The Politician (Season 1)
In the Shadow of the Moon
Skylines (Season 1)
Sturgill Simpson presents Sound & Fury
This is Personal
September 28
Daddy's Home 2
Ingrid Goes West
Smurfs: the Lost Village
September 29
Tiny House Nation — Volume 2
September 30
A Champion Heart
Mo Gilligan: Momentum

Coming to Stan in September
Killing Eve
It'll be a crime if you don't catch one of the most addictive shows of the year on Stan. Killing Eve is a thriller series in which two women, bound by their obsession over each other, play a dangerous game of cat and mouse. It features Sandrah Oh as Eve Polastri, an intelligent spy, and Jodie Corner as the psychopathic yet intriguing assassin known as Villanelle.
Gangster Squad
We're in Los Angeles in 1949, and Mickey Cohen (Sean Penn) is the ruthless mob king running the town. Thanks to the protection of his paid goons, and even the police and politicians under his control, he's claiming all the coin illegally earned from drugs, guns and prostitutes — as well as bets placed west of Chicago. Unfortunately for Cohen, there's a small secret crew of LAPD outsiders who are anything but afraid. Led by Sgt. John O'Mara (Josh Brolin) and Jerry Wooters (Ryan Gosling), this brave team is going to turn the mobster's world upside down.
Charlotte's Web
Charlotte's Web is the heartwarming story of loyalty, trust and sacrifice. From book to screen, the must-see film follows the relationship between Fern (Dakota Fanning) and Wilbur, a 'terrific' and 'radiant' pig. As he moves into a new barn, Wilbur begins to make friends with many of the animals. But it's his special friendship with a spider named Charlotte that motivates everyone to come together as a family. Once the others find out Wilbur's time is running out, Charlotte spins words into her web in an attempt to persuade the farmer that Wilbur is "some pig" worth saving.
September 1
Cast Away
Hollywood Homicide
Mustang
Samurai Jack (Season 2)
We Bare Bears (Season 4, Part 3)
Tears of the sun
Watchmen
September 2
September 3
September 4
King Lear
My Week With Marilyn
September 5
A Happening of Monumental Proportions (A Very Bad Day)
Duplex
Killing Eve (Season 1)
September 6
Barbie Fairytopia
Barbie Fairytopia: Magic of the Rainbow
Creed II
Friday Night Dinner (Season 5)
Katakin Varga
Slugterra (Seasons 2-4)
September 7
September 8
September 9
September 10
Asako I & II
Boys and Girls
September 11
The Crow
Gameface (Season 1)
Loose Change 9/11: An American Coup
September 12
Submission
The Time Traveller's Wife
September 13
Barbie: Princess & The Pop Star
The Barbie Diaries
Little People (Season 1)
Ramy (Season 1)
Sherlock Holmes
Sherlock Holmes 2: A Game of Shadows
September 14
The Immigrant
John Grisham's The Rainmaker
The Lake House
Kung Fu Panda
Kung Fu Panda 2
September 15
American Beauty
Madagascar
Madagascar: Escape 2 Africa
One For the Money
World War Z
September 16
Below
Have a Nice Day
Puss In Boots
Shrek Forever After
Shrek The Third
September 17
Bee Movie
Body
Enter The Void
How To Train Your Dragon
The Invasion
Monsters Vs Aliens
No Country For Old Men
September 18
At War
Flushed Away
The Lady
Mean Girls
September 19
The Desert
Megamind
Over The Hedge
Shark Tale
The Legend of Tarzan
Little Black Book
September 20
Barbie In a Mermaid Tale 2
Ex On The Beach (Seasons 2-3)
Marshland
The Other Kingdom (Season 1)
Rise of the Guardians
Wallace & Gromit: Curse of Were-Rabbit
September 21
The Adventures of Tintin
A Beautiful Mind
Free Birds
Hugo
Safe Haven
The Spongebob Squarepants Movie
September 22
Charlotte's Web
Seuss' The Cat in the Hat
Flight of the Navigator
Get Rich or Die Tryin'
Lemony Snicket's A Series of Unfortunate Events
September 23
The Circus (Season 4, Part 2)
The Incredible Hulk
Limitless
Night of Cups
September 24
Endangered Species (Season 2)
Friends with Money
How to Lose a Guy in 10 Days
Leap Year
September 25
Boarding Gate
Hellboy
Storm
September 26
Che: Part One
Che: Part Two
The Forgotten
New Amsterdam (Season 1)
September 27
Backstage (Season 1)
Barbie in Princess Power
Barbie in Rock 'n royals
Beautiful Creatures
Little Fockers
Meet the Fockers
Meet The Parents
Still Life
Teaching Mrs. Tingle
September 28
Christmas with the Franks
Instant Family
Short Circuit
Steven Universe: The Movie
Teletubbies (Season 4)
September 29
Forrest Gump
Synecdoche, New York
September 30
Broad City (Season 5)
Fatal Attraction
In the House
Paw Patrol: Mighty Pups
Pretty in Pink


Coming to Amazon Prime Video in September
Instant Family
Many couples dream of starting a family, including Ellie and Pete who find themselves in over their heads when they unexpectedly end up adopting three children and become parents overnight. This laugh out loud comedy stars Rose Byrne, Mark Wahlberg, Octavia Spencer, Isabela Moner, Eve Harlow, Julie Hagerty, Tom Segura and Tig Notaro.
Undone
Undone is a unique, genre-bending, animated series that explores the 'elastic nature of reality' through Alma, a 28 year-old woman living in San Antonio, Texas. After getting into a car accident and having a near death experience, she inherits a special relationship to time and uses her new ability to find out the truth about her father's death.
Storm Boy
Colin Thiele's classic Australian children's book, Storm Boy, has been adapted into film once again by director Shawn Seet and screenwriter Justin Monjo. It follows Michael Kingley, a now successful retired businessman and grandfather, who's forced to remember his childhood when he starts seeing images from his past that he can't explain. Retelling it all in a story to his granddaughter, Michael describes how he rescued and raised a special orphaned pelican named Mr Percival.
September
September 4
September 6
September 13
El Corazon de Sergio Ramos (Season 1)
Undone (Season 1)
September 19
Bumblebee
The Family Man (Season 1)
September 20
September 22
September 26
September 28

Coming to Foxtel in September
Mary Queen of Scots
Mary Queen of Scots is a film which looks at how the friendship between two fierce leaders, Mary Stuart and Elizabeth I, turned into a war. While defying the pressures associated with living in a masculine world, the two women change the course of history as Mary tries to assert her claim to the English throne and threatens Elizabeth's sovereignty.
Catch Me If You Can
Based on a true story, Catch Me If You Can tells the story of how a young high school student successfully tricks everyone into believing he's a pilot, a lawyer and a doctor. Well, that's until one FBI agent figures it all out and starts zeroing in on his trail of deception.
Gnomeo and Juliet
The backyard isn't just for planting flowers and playing cricket. It's also the battleground for two rival families, which is unfortunate for one young couple. With so many obstacles in their way, will Gnomeo and Juliet live happily ever after?
September 1
Abraham Lincoln: Vampire hunter
Alfie
The Adventures of Elmo in Grouchland
The Best Exotic Marigold Hotel
Bewitched
Bulletproof
Catch Me if You Can
Colette
Deliverance
District 9
DuckTales: Treasure of the Lost Lamp
Eragon
Father of the Bride
Flushed Away
Footloose
Hot Tub Machine 2
Ice Age
Ice Age: Continental Drift
Ice Age: Dawn of the Dinosaurs
Ice Age: The Meltdown
Imagine That
Jack The Giant Slayer
The Jane Austen Book Club
Machete
Mary Queen of Scots
Matilda
Mean Queen
Megamind
Monsters Vs Aliens
Over The Hedge
Philadelphia
Platoon
The Patriot
Prometheus
Shark Tale
The Three Stooges
The Watch
Without a Paddle
Whiplash
Wicker Park
Witness
Vertical Limit
September 2
September 3
Recipes That Made Me (Season 1)
September 4
Kids Behind Bars: Life or Parole (Season 1)
Mayans M.C. (Season 2)
September 5
Aquaman
Delirium
Ruby Sparks
September 6
September 7
The Great Songwriters (Season 1)
The Joy Luck Club
Scarface
September 8
Gnomeo & Juliet
Veronica Guerin
Tinker Bell
September 9
September 10
September 11
September 12
September 13
Inbetween (Season 2)
Racetime!
Fantastic Beasts: Crimes of Grindelwald
Incident in a Ghostland
September 15
150 Years of the Weekly Times
Blended
The Bucket List
The Mask
Presumed Innocent
Storks
The Time Machine
War Dogs
September 17
Activate: The Global Citizen Movement (Season 1)
Bridge of Spies
Paper Towns
Storm Boy
WWII: The Price of Empire (Season 1)
September 19
American Horror Story: 1984 premiere
First Blood
Rambo
September 20
September 25
Love it or List it Australia (Season 3)
Find Me a Beach House (Season 1)
September 28
September 29
September 30
Collateral
Cowboys & Aliens
Days of thunder
Frailty
I. Joe: The Rise of Cobra
Nacho Libre
No Strings Attached
Rango
Teenage Mutant Ninja Turtles
The Last Airbender
The Lovely Bones
Tomorrow, When the War Began
Wallace & Gromit: Curse of Were-Rabbit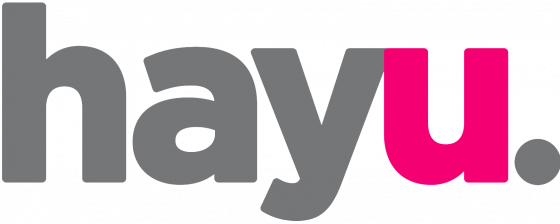 Coming to HayU in September
The Real Housewives of Dallas
Reality television wouldn't be what it is without the Real Housewives. Thankfully, the ladies from Dallas are back to bring another season of catty confrontations, big laughs, romance and just all-round entertainment.
September 4
The Real Housewives of Dallas (Season 4)
September 9
Keeping Up with the Kardashians (Season 17)
Made in Chelsea (Season 18)
Married to Medicine (Season 7)
Picture credit: Riccosta/shutterstock.com