Coles Mobile Phone Plans Review
When most of us think of Coles, we think of supermarkets. So you might not know that Coles (like its supermarket competitors Woolworths and Aldi), offers its own mobile phone product under the name of Coles Mobile, which was first launched in 2015. However, unlike its two supermarket competitors –  which both run on the Telstra network – Coles uses the Optus 3G and 4G networks to power its prepaid mobile offering.
While Coles is one of the biggest names in the battle of the supermarkets, its mobile offering is relatively small, as it exists as a Mobile Virtual Network Operator (MVNO) on the Optus network. If you're looking to avoid the generally more expensive offerings from Telstra, Vodafone and Optus, Coles Mobile might not be the biggest player in the field of smaller telcos – but you might find some good value if you're looking at prepaid SIM-only plans.
Coles Mobile phone plans at a glance
You might find other telcos offer more bang for your buck, but Coles Mobile keeps it simple with its prepaid SIM-only plans. This can be enticing to many people who are tired of over-complicated and confusing phone plans. It's a straightforward process — you buy a SIM card from a Coles Supermarket or Coles Express store (cards aren't available online), activate it through the website, and then recharge when you need. There are several different recharge options to choose from, with differences in expiration periods, included data, included value, and of course, price point. There's  also the option to add on extras, which can give you more data or call inclusions in addition to your recharge.
What does Coles Mobile offer?
Coles Mobile keeps inclusions simple: you can expect unlimited standard national calls and SMS with all prepaid recharges. What determines how much your recharge costs is the data inclusion and expiry period; international call credit is available on the $40 recharge, however you can easily add extras to all plans to access international calls.
|  Feature | Coles Mobile plans |
| --- | --- |
| Entertainment bonuses | |
| Data-free video streaming | |
| Data-free music streaming | |
| International calls/texts | |
| International roaming | |
| Set-up fees | |
| Data overage fees | |
Coles Mobile network and coverage
Coles Mobile runs on the Optus 3G and 4G network – meaning if you're in the 98.5% of the Australian population who is covered by the network, a Coles Mobile plan is an option you can look into. Optus is also committed to improving services in regional and remote areas, so you might find access to the Optus network improving in the coming years.
To find out what coverage you can expect in your area, visit the Coles Mobile site.
Features and bonuses
All of Coles Mobile's prepaid plans come with unlimited standard national talk and text, so your plan choice can be driven by the data inclusions and expiry dates. While Coles Mobile plans are kept fairly simple, the telco does offer some good additional inclusions.
International calls: All three Coles Mobile plans include unlimited standard talk and text to 15 destinations, including Canada, mainland China, France, Hong Kong, India, Indonesia, Ireland, Japan, Malaysia, New Zealand, Singapore, South Korea, Thailand, United Kingdom and United States.
International roaming: You do have the option of enabling international roaming, but you'll need to purchase extras credit to activate this. Roaming rates will apply (Coles Mobile uses the international roaming rates from Optus), so while it is convenient to be able to access your phone's AU number, this could end up being an expensive option if you're planning on using your phone a lot while travelling.
In-store recharge: Coles Mobile SIM cards and recharges can all be purchased in Coles Supermarkets and Coles Express stores (with recharges also available online), so you can easily pick up a SIM card or recharge when you're doing your grocery shopping.
Add-on data: If you go over your data before your expiry period, you can top up your gigabytes with add-on data recharges. The $5 option gives an additional 500MB, which expires in 7 days. If you need more data, the $15 data credit gives you 3GB and expires in 30 days, however this option can only be purchased online. All data recharges expire after 7 or 30 days, or your next recharge.
Auto-recharge: Customers can use the Coles Mobile site to set up auto-recharge for all plans.
Data rollover: Customers can bank up to 50GB of unused data, provided they recharge before the next expiry, or auto-recharge.
Individual products
Coles Mobile Prepaid $20 plan
For $20, you can get unlimited standard national talk and text, plus 15GB of data with a 30-day expiry. You can also add on extra data and call credit, which enables you to make international calls and switch on roaming.
Coles Mobile Prepaid $120 plan
The $120 plan will get you the same unlimited standard national talk and text, with 60GB of data to use over a 365-day expiry.
Coles Mobile Prepaid $150 plan
If you like going prepaid, but don't like having to top up every month or so, the $180 plan will get you unlimited standard national talk and text and 120GB of data over a 365-day expiry period. You can top up your data and add international calls with any of the add-on extras.
Coles Mobile contact details/customer support
Need some help with your Coles Mobile plan or service? The telco offers a few contact and support options, including:
General mobile customer support: 1300 644 741
Contact form via the Coles Mobile website
The Coles Mobile Facebook page
How does Coles Mobile compare?
Coles Mobile isn't the only telco offering Optus network coverage at lower prices. The following providers also use parts of the Optus 4G and 3G networks.
Is Coles Mobile a good deal?
If you're after a simple SIM-only prepaid mobile plan, Coles Mobile offers good value and easy-to-understand plans. The company doesn't over-complicate things: just grab your Coles Mobile SIM card, activate your plan, and recharge when you need it. Plus, no matter which recharge value you go for, you're able to enjoy unlimited standard national calls and SMS.
The inclusion of international minutes on Coles Mobile plans (and the ability to add on extras credit to make international calls) is a definite plus if you have friends and family overseas. You're also able to earn Flybuys points when you recharge, which is handy if you're already an active points earner.
However, it's clear that Coles doesn't put as much emphasis on competing in the MVNO space as Woolworths and Aldi do. Coles Mobile relies heavily on Optus for customer information (such as international roaming fees, or coverage maps). If you experience technical difficulties with your Coles Mobile service, you might find the contact and support options to be limited compared to other telcos.
That being said, the simple nature of these prepaid plans might be what you're looking for, especially when it comes to mobile plans for kids. The option to purchase a recharge when grocery shopping would be a definite plus for some customers, especially if Coles is your supermarket of choice. If you're looking into a simple prepaid option, it could be worth considering Coles Mobile when you compare mobile phone plans.
Related articles
About the author of this page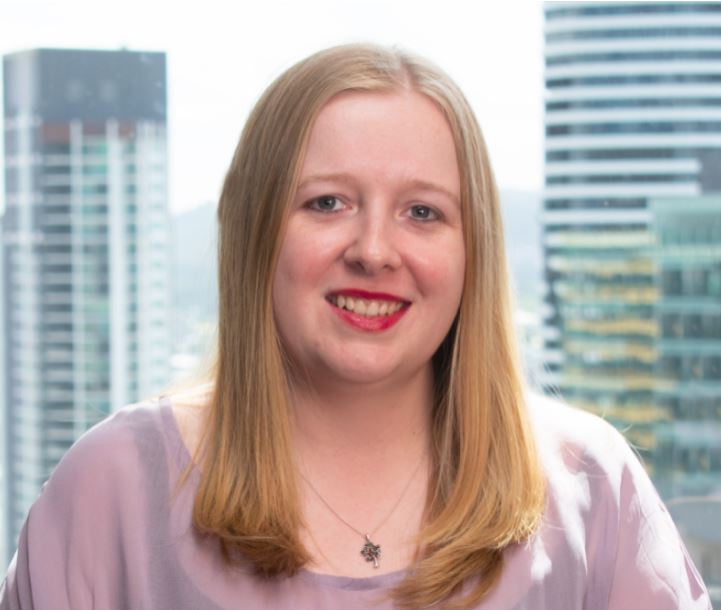 This page was written and is regularly updated by Canstar Blue's Telco Specialist, Emma Bradstock. An expert in all things phone, internet, gaming and streaming, Emma helps to make complicated subjects easier for readers to understand, as well as covering the latest news and reviews across the telco industry. She's passionate about helping consumers make better-informed telco choices and highlighting the next best deals.