Smartwatches used to be the preserve of early adopters, those technological hipsters who have to have the latest gadgets on the market – even if they don't work terribly well. As 2016 dawns, however, the market for wrist-mounted gadgets is hugely improved from 2013, when we saw the launch of the first devices to truly progress mobile computing from your mobile phone to your wrist.
With offerings from all of the largest tech companies such as Samsung, LG, Microsoft and Apple, as well as innovative newcomers such as Pebble, smartwatches are very much entering the mainstream. Their rise in popularity has been so rapid that they've begun to encroach on the last preserve of traditional watch territory – luxury.
You can now buy smartwatches which provide much of the expensive materials and premium feel of a Rolex, and the customer base for these high-end devices is only going to grow in the coming years. So if you're a real tech enthusiast with some money to spare, what are the best smartwatches you can buy?
LG Watch Urbane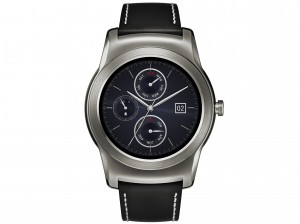 For starters, there's the LG Watch Urbane which is priced at $449. LG offers several smartwatch models already, but the LG Watch Urbane is a step towards proper high-quality territory. It's styled similarly to a traditional mechanical watch, including a leather strap, moulded stainless steel bezel and a digital clock face complete with several complications. The Urbane has a fully circular 1.3 inch OLED display, in contrast to a number of square-screened smart watches which echo the design of a mobile phone.
In terms of features, the Urbane includes a built-in heart rate monitor, touchscreen controls and an IP67 water-resistance rating – great for everyday wear and tear. LG's flagship watch also runs on Android Wear, meaning it's not only compatible with countless Android smartphones, it can run a whole swathe of watch-optimised apps from the Google Play store – with more apps being added all the time.
Samsung Gear S2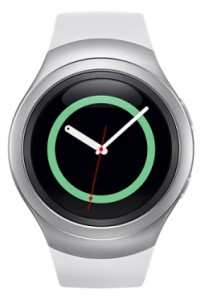 If you're looking for a more unusual choice, you should definitely consider the Samsung Gear S2. The hardware giant's latest smartwatch offering is a big break from previous models – and a big improvement too. Coming in a sporty, modern-looking version for $499 – or the traditional-looking Classic version for $599 – the Gear S2 boasts a circular 1.2 inch AMOLED display in a similar design to its LG counterpart. Indeed, the similarities continue with the inclusion of a heart rate sensor and an IP68 certification against dust and water ingress. Said screen is controlled using an actual mechanical bezel around the rim, which can scroll through different apps and menus, as well as Home and Back buttons on the side. You can also use the watch without any phone at all, as it's one of few smart watches with Wi-Fi connectivity as well as Bluetooth.
The S2 runs Samsung's proprietary Tizen operating system, which has its pros and cons. The watch takes full advantage of all of Samsung's proprietary apps and is deeply integrated with all of the brand's phones. On the flipside, it means the functionality is much more limited when you pair it with a phone from another manufacturer (one which won't have Samsung's own software on it). Another concern is that Samsung's own applications, while impressive, don't have the same variety that you can find on Android.
Apple Watch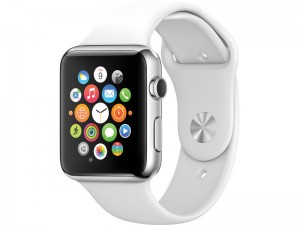 A third top-notch smartwatch on the market is one which almost everyone will have heard of – the Apple Watch, a device which has probably been anticipated for longer than any piece of tech in living memory. The Apple Watch consists of a square touchscreen display controlled by an innovative scrolling crown on one side, which lets you navigate apps and menus with ease. Apple claims a 48 hour battery life on the timepiece, and the wearable tech wonder also includes a heart rate monitor for tracking all of your workouts with ease.
The Apple Watch runs a customised version of iOS and a large number of optimised apps, including messages and phone calls, Maps, Calendar and even Apple Pay. There's even a Workout app which tracks all of the metrics you'd find on a dedicated fitness tracker (as well as support for third-party fitness apps). As with all Apple products, you can seamlessly pause a task or app on your watch and pick it up again on your iPhone or Mac.
Apple offers the Watch in a Sport version starting at $499 and a standard version starting at $799. The former is constructed of aluminium with a glass display, the latter from stainless steel and sapphire crystal – hence the price difference. The real hero of the range, though, is the outrageously luxurious Edition line – a selection of watches with 18 carat gold casings in several colours, ranging in price from $14,000 to $21,000. If you're in the market for a top-quality Swiss watch (or perhaps a small car), the Apple Watch presents a very viable alternative.
Other articles you might like
Wearable technology: The next big thing
Australia's cheapest naked broadband plans