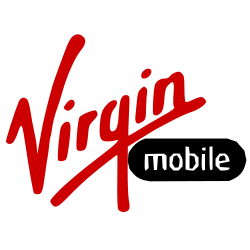 Claiming to have over 1 million customers in Australia, Virgin Mobile is one of Australia's major telco companies, and its thousands of retail stores across Australia are a huge factor in the company's success. Piggybacking on the Optus network doesn't hurt either, with Virgin coverage reaching 98.5% of the population.
In 2013 Virgin withdrew all its products from third-party retailers such as Kmart and Dick Smith in order to direct more business to its retail stores; a strategy that has appeared to pay off in 2015 with the company announcing an improvement on their financial performance compared to the last quarter.
What our survey respondents say about Virgin Mobile
Canstar Blue's most recent survey of consumers who had purchased a mobile phone handset and/or mobile phone plan from an Australian mobile phone retailer in the last 12 months (just over 1,100 people) garnered the following comments, among many others, from customers of Virgin Mobile:
| | |
| --- | --- |
| I find that the recharge plan is very affordable with its free Virgin to Virgin calls and texts. | Staff in shops vary in customer service. |
| Simple plan, direct debit, app to show me how much I've used. | Overseas call centres. |
| Customer support is very friendly and helpful. They always go that extra step to ensure you are happy. Their pre-paid caps are good value, and phone reception is also good. | Not enough loyalty to long term clients. Was frustrated with the lack of service and specials when trying to upgrade because I waited for my contract to finish. |
| Cost effective, choice of plans and phones available. | Reception not as good as it could be, paying can be a bit of a pain. Still have not had international calls enabled still despite having roaming. |
| Alerted me to new mobile phone that was available on my plan. | Not as good a cover or range as some of the other telcos. |
Source: www.canstarblue.com.au Mobile Phone Retailer survey 2014, conducted on by Colmar Brunton
 Other mobile phone retailer brands we surveyed
Canstar Blue commissions Colmar Brunton to regularly survey Australian consumers across a range of categories to measure and track customer satisfaction. The outcomes reported are the results from customers within the survey group who have purchased a mobile phone handset and/or mobile phone plan from an Australian mobile phone retailer in the last 12 months – in this case, 1,108 people.
The other mobile phone retailer brands in this year's survey are:
Allphones
Optus
Telstra
Vodaphone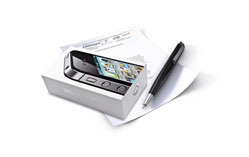 You can view the mobile phone retailer brands survey results here.

Other articles you might like
Texting temptation: to read or not read?
Messaging apps or SMS: which one to use?