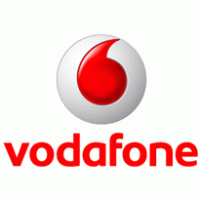 While Vodafone Hutchinson Australia is one of the largest telco companies on an international scale, in Australia it's only the third biggest behind Telstra and Optus. However, the company is trying its hardest to make a comeback from its mass loss of customers over the last few years, and the company's retail stores are crucial to its strategy.
From the company's founding in 2009, it's had a hard time wresting significant market share from its competitors, however at the start of 2015 the company announced a number of expansions to their retail stores (among other strategies) as an attempt to increase the company's market share.
As a business they support young workers, with Vodaphone advising that almost a quarter of its workforce is under the age of 25.  Vodafone Director of Human Resources, Michael Stanley said the opportunity to be at the forefront of the ever changing technology industry was hugely appealing to the digital generation.
"Our millennials tell us they love getting their hands on the latest gadgets, working with the world's biggest tech companies, such as Samsung and Apple, and being a part of the latest tech trends," he said.
What our survey respondents say about Vodaphone  
Canstar Blue's most recent survey of consumers who had purchased a mobile phone handset and/or mobile phone plan from an Australian mobile phone retailer in the last 12 months (just over 1,100 people) garnered the following comments, among many others, from customers of Vodaphone:
| | |
| --- | --- |
| Some of the outlets have terrific staff who know what they are doing. | Not enough staff in the stores had to wait a while before being served. |
| Great customer service over the phone – always friendly and understanding able to negotiate on deals and payment. A wide range of plans available. Love the app to keep track of usage and confirm due payment. | They didn't originally give me the nano-sim to go with the iPhone 5s, and when my father bought one a few days ago, the same thing happened. |
| Plenty of shopfronts; improved coverage; once you get to a staffer they are willing to help. | Should give more advice rather than just to get customer to buy the phone. |
| Incredible customer service in call centres, plan on my mobile is amazing value. | I struggle a bit with coverage although I have heard it has improved and is continuing to improve. I found it difficult and am still having issues changing my number over from Virgin. |
| When upgrading to a new plan with a new phone it was made clear the choices I had and how much money I would be spending, which made the process simple. | They try to convince me to pay more when renewing my contract but at least they allow me every chance to say no. |
Source: www.canstarblue.com.au Mobile Phone Retailer survey 2014, conducted by Colmar Brunton
Other mobile phone retailer brands we surveyed
Canstar Blue commissions Colmar Brunton to regularly survey Australian consumers across a range of categories to measure and track customer satisfaction. The outcomes reported are the results from customers within the survey group who have purchased a mobile phone handset and/or mobile phone plan from an Australian mobile phone retailer in the last 12 months – in this case, 1,108 people.
The other mobile phone retailer brands in this year's survey are:
Virgin Mobile
Optus
Telstra
All Phones
You can view the mobile phone retailer brands survey results here.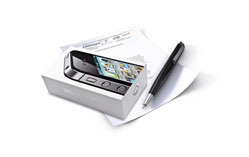 Other articles you might like
Texting temptation: to read or not read?
Messaging apps or SMS: which one to use?