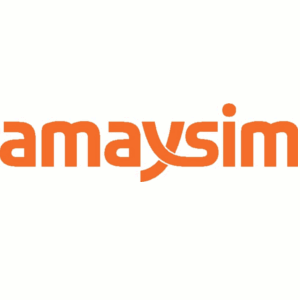 amaysim is now offering customers unlimited standard national calls and texts, plus 2GB of data, for less than $30 a month.
The challenger telco, now Australia's fourth largest, says its Unlimited Text 2GB plan – previously with 500 minutes of standard national calls and texts included – has been renamed the "Unlimited 2GB" plan to reflect the extra inclusions. All existing customers on the old plan will be automatically moved onto the new one.
Still priced at $29.90 per month, the new plan gives Aussies mobile users even more choice and budget control when it comes to choosing a SIM-only plan to suit their needs, amaysim says.
amaysim's 'keep it simple' approach has been a hit with consumers, as our customer satisfaction ratings for prepaid mobile and phone plans shows.
The change comes a couple of weeks after Vodafone announced its "biggest ever shake-up" of mobile plans, and at a time when data allowance is becoming an increasingly important purchase-decision factor for consumers.
A Canstar Blue survey found that 52% of Aussies aged 18-29 rank data allowance as the most crucial feature of a phone plan. Just 11% said call time, 13% texts and 17% the phone itself.
amaysim CEO, Julian Ogrin, said: "Instead of counting minutes and texts, these days Aussies are choosing their mobile plan based on data inclusions to meet their needs and budget.
"Some people don't want to spend $40 or $50 a month but still need a bit of data. With that in mind, the range of UNLIMITED plans has been refined to cater to light, medium and heavy data users – and wallets – while taking the hassle of talk and text off the table.
"You shouldn't need to be a genius to figure out which mobile plan is best for you either. The move to a simpler suite of mobile plans is yet another example of how we're making it easier for Aussies to compare and change mobile plans month-to-month as their smartphone habits or budgets change. Our aim is to make switching, saving and managing mobile accounts as simple as a few swipes of a smartphone.
"We're always working on ways to make our plans, and our online-led mobile DIY systems, even more user-friendly as we punch above our weight to be the no worries telco for the data generation. Watch this space for more news before Christmas."