Apple have set out to 'make music better' with their new streaming service Apple Music. Really, we all know that it has been introduced to compete with Spotify, Rdio, Pandora, Tidal, etc.
For a $12 monthly subscription, you can access the millions of songs that Apple has to offer. Their entire library of songs integrates into your phone (or any other apple device) alongside your existing iTunes for easy access. Recommended songs are picked, based on what you listen to.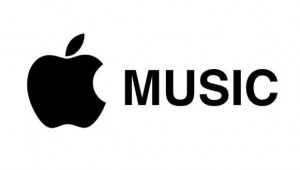 Fans and artists are also able to come together – according to Apple – with the ability for listeners to like and comment on whatever material that the artist chooses to post to Apple Music, whether that is a short video, an acoustic demo, or even just a picture from the studio.
To get users interested in this streaming/radio/social service, a three month free trial is on offer. Currently it is only available on Apple products, but Apple Music is set to take over android devices by the end of the year.
It is not the same as iTunes
While it sits alongside iTunes in your library, Apple Music is still a completely separate entity. While iTunes focuses on the ownership of the media, and functions as a 'virtual record store' or a 'digital library', Apple Music only enables you to stream, not download the content to own.
Instead of buying and owning the music, you pay a flat fee to unlock the entire catalogue and listen to it. The files do not exist individually on your devices, but are stored remotely. If you want to own the tracks and have them stored on your device, you'll still need to buy them from the iTunes store.
What do I get that other services do not offer
By the looks of things, Apple is promoting their biggest feature, the newly acquired Beats. The line of headphones and speakers made famous by Dr Dre (and acquired by Apple) has a radio station as a part of Apple Music called Beats 1. The station itself is set to be broadcast 24/7, with top DJs from all over the world playing the latest music, and getting the hottest interviews.
They have also totally revamped other Apple Radio stations that you may be familiar with (if you've paid any attention to the music app outside of your gym playlist). You can also build your own station with Apple Music; by selecting songs, the radio mix will be adjusted to suit your tastes and introduce new songs to you. The more you fine tune this station, the more personal it is supposed to become.
There is also the functionality of being able to connect with certain artists through Apple Music. The artists that take up this new platform for social networking with their audiences can put exclusive content up such as videos, recordings, and whatever they want really. Essentially, this is an attempt at taking artists away from Facebook, where they do most of their social media work. The artists can also directly respond to fans; however that seems unlikely to happen – particularly with larger artists.
Yet at the same time, Connect on Apple Music is linked to regular social media. This is marketed as an extra connection to our favourite musicians, but it is just an extra step to sharing on regular social media that we have already signed up to for free.
In the end, this is really just an attempt by Apple to consolidate falling music sales and compete with other streaming services at the same time. If you are an Apple devotee, this may be perfect for you, but it will certainly not be for everyone.