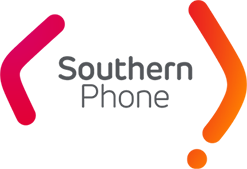 Expert guide: Southern Phone mobile phone plans
Southern Phone has been operating since 2002, offering a range of personal and business telecommunications services throughout Australia with its main focus on regional communities.
While Southern Phone was initially owned by a group of local councils after landing some government funding, in 2019 the company was bought by energy supplier AGL. It offers a simple range of phone plans on the Optus network, although the telco had previously also offered plans on the Telstra network.
So just what does Southern Phone have to offer when it comes to mobile phone plans? In this Southern Phone review, we'll take a look at what you can expect when it comes to plans, prices and overall value for money.
Southern Phone expert guide
Taking a look at what Southern Phone has to offer as a phone plan provider, and where the telco sits when it comes to value for money, helps to give an idea as to how the telco stacks up, and the pros and cons to signing up to a Southern Phone phone plan.
Pros:
5G SIM-only plans
Simple month-to-month plans
One of the cheapest postpaid plans on the market
Small selection of mobile phones to buy on a plan
Some international call inclusions on select plans
Cons:
5G plans rather expensive
Selection of standard plans might be limiting for some
No extras included
Services offered
Southern Phone offers a range of mobile phone plans, with its core group of SIM-only postpaid plans, the option of buying a phone on a plan, along with 5G SIM-only plans.
Its selection of mobile phones is rather small, compared to other telcos, and it mostly offers Samsung phones. However, if you're after a simple phone and a simple phone plan, and want to avoid the big telcos, you might find the right option for you.
Network and coverage
Using the Optus 3G, 4G and 5G networks means that Southern Phone can reach around 98.5% of the population. Optus has also committed to building more towers and expanding its coverage to regional areas as part of the Australian Government's Mobile Black Spot Program. This means more regional areas should see stronger and more consistent mobile coverage.
For 5G plans, keep in mind that 5G is only available in selected areas, and Southern Phone states it is currently unavailable in Tasmania and the NT. To check the network coverage in your area, visit the Southern Phone website.
Special features and bonuses
Southern Phone keeps phone plans simple, but there are plenty of choices when it comes to postpaid plans and plans with handsets.
Unlimited national calls and SMS: All of Southern Phone's plans come with unlimited standard national calls and SMS. This is great news if you don't use much data, as you can opt for a lower plan without being restricted on calls and text.
5G phone plans: There are four SIM-only 5G phone plans available, making Southern Phone one of the few MVNOs to offer 5G phone plans.
International calls: Several plans include a set amount of international call credit, starting at $50 and going up to $500 on select plans.
Phones on plans: As one of the few smaller telcos offering mobile handsets with plans, Southern Phone is a good option if you want a new device, but don't want to pay the prices charged by the big three telcos. You can also buy a smartphone outright with Southern Phone and then bundle with a plan, which isn't often available through other telcos.
Consumer ratings
Southern Phone regularly appears in our Customer Satisfaction ratings for both SIM-only postpaid and phone on a plan.
Customer Satisfaction Mobile Phone + Plan — Southern Phone
In 2021, Southern Phone won the Most Satisfied Customers award for Mobile Phone + Plan, scoring five scores across all categories except billing, where it scored four stars.
Overall satisfaction — ★★★★★
Customer service — ★★★★★
Value for money — ★★★★★
Network coverage — ★★★★★
Plan flexibility — ★★★★★
Billing — ★★★★
Sign up and activation — ★★★★★
Customer Satisfaction Postpaid Mobile SIM Only — Southern Phone
In 2021, Southern Phone was ranked third for Most Satisfied Customers for SIM-only postpaid plans, scoring four stars in every category.
Overall satisfaction — ★★★★
Value for money — ★★★★
Customer service — ★★★★
Network coverage — ★★★★
Plan flexibility — ★★★★
Sign up and activation — ★★★★
Billing — ★★★★
Southern Phone phone plans
Southern Phone SIM-only month-to-month mobile plans
Southern Phone's month-to-month postpaid plans include unlimited standard national calls and text, with data inclusions increasing with each price tier. The Small plan includes 2GB of data, Small Plus includes 10GB, the Medium includes 20GB, the Large comes with 40GB, the Extra Large has 80GB of data included, and the Massive features 100GB.
Southern Phone 5G SIM-only plans
Southern Phone is one of the few Optus MVNOs to offer 5G phone plans on the Optus 5G network. While these plans will cost you a bit more for your data than the standard SIM-only postpaid plans, you can also get bigger data allowances than the standard plans, with up to 240GB on offer.
Southern Phone plans with phones
If you're getting a new handset through Southern Phone, you'll get to choose your phone plan from above SIM-only options. Your monthly bill will include the device payments and phone plan costs, however you will be on a 24-month contract.
The following table shows published Southern Phone postpaid plans for the Samsung Galaxy S20 on Canstar Blue's database, listed in order of cost from lowest to highest. Use our comparison tool to see plans from a range of other providers. This is a selection of products with links to a referral partner.
Southern Phone company information
Contact details
Need some help with your Southern Phone plan or service? The telco offers several contact and support options, including:
General customer support: 13 14 64
Live chat on the Southern Phone website
The Southern Phone Facebook page
Outages
If you are currently experiencing issues with your Southern Phone plan, there may be a network outage. Usually your telco will inform you of any planned maintenance if it is expected to interfere with your service. If you haven't received a notice of this, but are experiencing network outages where normally you would have service, you should get in touch with Southern Phone for assistance.
Southern Phone FAQs
Who owns Southern Phone?
Southern Phone was initially owned by local councils and was launched in 2002 after receiving funding from the Australian Government's Networking the Nation scheme. Its focus was on providing telecommunication services to regional and remote parts of the country.
In 2019, Southern Phone was acquired by AGL Energy, and is now a 100% owned subsidiary of AGL. Despite changing ownership, Southern Phone still has a strong focus on regional communities, and has offices in Moruya, Bendigo and Melbourne.
How do I pay my Southern Phone bill?
You can either pay your bill via the Southern Phone website, via direct debit, or through your preferred banking service, such as BPay. If you wish to set up direct debit, you can either log into your account on the Southern Phone website, or call their customer support to set it up.
Is Southern Phone a good deal?
If you're looking for simple postpaid phone plans with decent talk, text and data inclusions, Southern Phone does have some good options to choose from, especially if you're looking for a new handset. But it's important to do your research before jumping into a new plan. If you live outside of the major cities, you might find there are more providers available, which gives you even more choice than ever.
Tara Donnelly: Telco Editor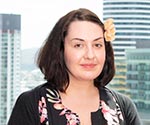 This page was written and is regularly updated by Canstar Blue's Telco Editor, Tara Donnelly. Having spent over seven years writing for and editing telco comparison websites, she's an expert in all things phone & internet, including NBN plans, wireless technology, the latest mobile devices and how to find the best deal for your family. She loves to highlight the next best deals, while also flagging the things you need to be aware of.
Other phone plan providers worth considering
Southern Phone isn't the only telco offering a range of postpaid phone plans, with some providers also offering great value for cheaper prices.
Southern Phone Postpaid Mobile Plans
Canstar Blue
Award:
Overall Satisfaction