Apple has announced its long-awaited 2019 iPhone 11 range, replicating the 'two premium phones, one standard phone' model from its 2018 iPhone XS/XR series.
Available to pre-order now – with delivery starting 20 September, 2019 – the mid-sized iPhone 11 is the lowest priced of the three new models, followed by the iPhone 11 Pro and extra-large iPhone 11 Pro Max. However, with prices beginning from just under $1,200 upfront for the iPhone 11, up to $2,500 for the largest 11 Pro Max option, these devices aren't for the budget conscious.
Of course, there's plenty of other mid-range and low-range devices on the market with plenty to offer, even without the iPhone's impressive new cameras and high-powered specifications. But if you're well and truly set on owning the iPhone 11, iPhone 11 Pro, or iPhone 11 Pro Max, there are ways to avoid paying $1000-plus upfront for your brand new device.
The iPhone 11 is no longer the newest iPhone, however you can find information on the cheapest iPhones here.
How much does the iPhone 11 cost?
iPhone 11:
64GB:$1,199 AUD
128GB: $1,279 AUD
256GB: $1,449 AUD
iPhone 11 Pro:
64GB: $1,749 AUD
256GB: $1,999 AUD
512GB: $2,349 AUD
iPhone 11 Pro Max:
64GB: $1,899 AUD
256GB: $2,149 AUD
512GB: $2,499 AUD
The good news is that you don't have to pay this much upfront. By picking up your new iPhone on a telco plan, you can either a) spread the total cost over 12, 24, or 36 months of interest-free repayments, or b) pay a combined monthly total for both your mobile plan and iPhone, with the price of your device being subsidised when you commit to a long-term contract of 24 or 36 months.
Buying the iPhone 11 on a plan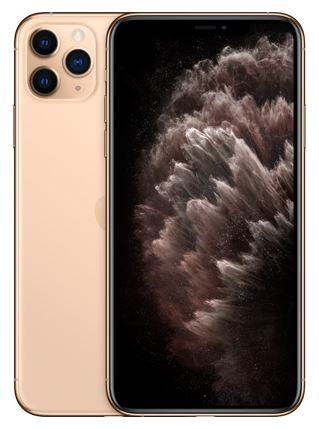 From 10pm on September 13 you'll be able to pre-order any of the three new iPhones from Telstra, Optus, or Vodafone. Phones are available on a range of plans from each provider, and each device will be delivered by 20 September.
Telstra iPhone plans
If you're planning to buy from Telstra, you'll be able to keep your phone payments and your choice of mobile plan separate. Telstra now offers devices on payment plans of either 12, 24 or 36-months, with buyers able to swap between Telstra's new SIM-only postpaid plans on a monthly basis. You'll only need to sign a contract for your device payments, not your actual mobile plan, meaning you have plenty of flexibility when it comes to your monthly data needs.
You'll also pay the same price overall for your phone on both 36 and 24-month payment options – spreading your payments over a longer period just means you'll pay a lower amount each month.
Vodafone iPhone plans
Vodafone also keeps device payments separate from mobile plans, and offers phone repayment terms of 12, 24, and 36 months. Whichever period you commit to, you'll still pay the same in total for your device – it's only the amount you repay each month that varies. As with Telstra, you'll sign a contract solely for your iPhone payments, and you're free to swap between Vodafone's SIM-only plans on a monthly basis.
Optus iPhone plans
Of the big three telcos, only Optus continues to offer a traditional two year phone-on-a-plan contract, as well as a new 36-month phone-on-a-plan option. This means your iPhone will be bundled in with your choice of Optus plan for a full 24 or 36 months, with the cost of both your plan and phone combined. Although this does mean you'll be locked in for two or three years, you'll frequently pay less overall for your phone with this option, as Optus tends to subsidise the total iPhone cost on smartphone contracts, particularly if you opt for a higher-tier plan.
The following table shows a selection of published Optus 64GB Apple iPhone 11 plans on Canstar Blue's database, listed in order of cost, from lowest to highest and then by data allowance, largest to smallest. Use our comparison tool to see plans from a wide range of providers.
More info on each telco's specific iPhone 11 plans and deals is available in the following guides: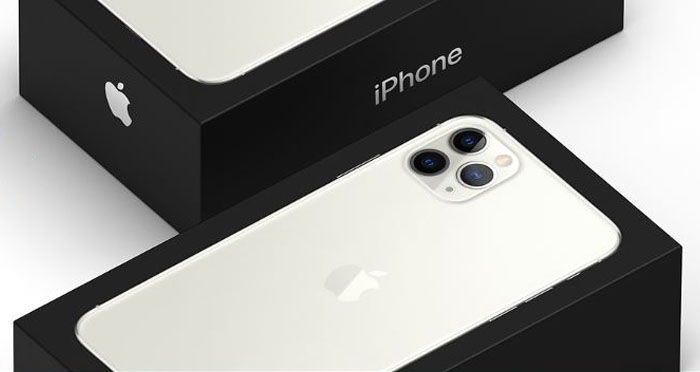 Trade in your old phone and save
If you've got a fully paid off and owned phone that you're itching to replace with the iPhone 11, you can potentially save hundreds by trading in your current device first. Specialist websites – such as Mobile Monster, Mazuma Mobile, or Gazelle – will pay cold, hard cash for your unwanted smartphones, but you can also trade-in your device through your telco in exchange for bill credit.
Trade in your phone with Vodafone
Vodafone currently partners with Ingram Micro to offer a trade-in option to customers, and provides bill credit in exchange for unwanted devices. Trade-in credit is calculated based on both the device you're looking to offload, plus its storage size and overall working order: for example, a 512GB iPhone XS Max can fetch you a cool $1,150 in good working condition, but only $115 if it's damaged or unable to be switched on.
If you do trade in with Vodafone, you can receive your full credit amount as an addition to your next bill, or spread out in equal installments over your 12, 24, or 36-month mobile payment plan. If you are looking to cut the monthly cost of a brand new iPhone, this could be a great option for saving cash and finding a use for no longer needed devices. However, keep in mind that if you decide to apply to your credit to your bill over 12, 24, or 36 months, any remaining credit may be forfeited if you cancel your service before your contract ends.
Trade in your phone with Optus
Optus also provides customers with option to trade in their current phone for credit towards a brand-new device. As with Vodafone, the amount you'll receive for your phone will depend on the model and size, as well as your device's condition – damaged or nonworking phones are worth less than good-as-new handsets. Once your trade-in is finalised by Optus' partner, Alegre, you'll receive the total amount of credit on your next nominated Optus bill.
Customers can submit their trade-in online, and will receive a prepaid satchel from Optus that can be used to post their unwanted device. Or, you can simply complete the trade-in at your nearest Optus store.
Trade in your phone with Telstra
Telstra allows customers to trade in old devices via its partner, second-hand dealer Brightstar. The process is virtually identical to that of Vodafone and Optus, with trade-in values based on your phone's model, storage size, and working condition. Devices can be traded in online or in store, with all trade-in credit applied to your next Telstra bill.
As with Vodafone, Telstra will forfeit any remaining trade-in credit if you cancel your service early. So make sure you're able to apply all your unused credit before you exit your Telstra plan.
Phone trade-in checklist
No matter where you go to sell your old smartphone, you'll need to do the following:
It's generally easier to trade in a device after you've purchased and received your new phone, as this means you can transfer your data straight to your upgraded handset.
Make sure to back up all your data and media from your phone, either to the cloud or to an external hard drive. You'll then need to completely wipe your device by restoring it to factory settings.
If you're trading in an iPhone, you'll need to disable the Find My iPhone feature – you can do this via the Settings app.
Have photo identification ready – this is a requirement for most second-hand dealers, even if you're trading in through your telco.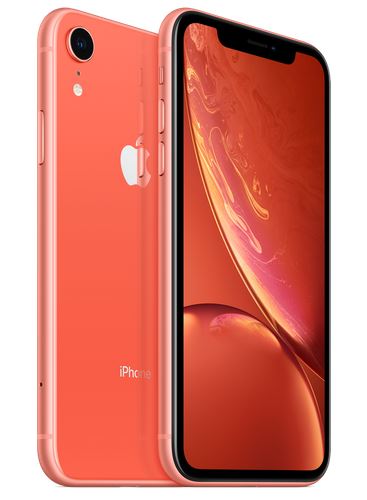 Buy the iPhone XR instead
When your heart says 'iPhone 11', but your bank account says otherwise, you may need to compromise. Fortunately, the release of a new iPhone traditionally leads to a drop in prices for last year's models. If you do want a high-end device at a somewhat lower price, you're still able to pick up the excellent iPhone XR from all three major telcos.
If you need a refresher, the iPhone XR features the following:
6.1-inch Liquid Retina HD display
12-megapixel camera with dual optical image stabilisation and 4K video
7-megapixel TrueDepth camera with Portrait Mode and 1080p video
A12 Bionic Chip and next-generation Neural Engine
Face ID
IP67 water/dust resistance – can withstand water of up to one metre, for up to 30 minutes
Wireless Qi charging
64GB, 128GB, and 256GB storage sizes
As the iPhone XS and XS Max look set to be discontinued by Apple – to be replaced by the 11 Pro and 11 Pro Max – you may also be able to nab a great deal on these devices, depending on if and when providers decide to adjust their pricing.
To see all Apple devices currently available from Telstra, Optus, and Vodafone, head to the guides below.