Scrolling through the End of Financial Year sales on a cracked screen? Thankfully, stores are ringing in the wallet-friendly period with huge deals on some of the latest iPhones and Android mobile phones. But with the discount clock ticking away, we've listed a few popular devices to help you strike a bargain.
EOFY Phone Sales at Kogan
Get up to 47% off on phones at Kogan this end of financial year.
| Model | RRP | Sale Price | % Off |
| --- | --- | --- | --- |
| LG G7 ThinQ | $1,099 | $579 | 47% |
| Google Pixel 2 XL | $1,199 | $689 | 43% |
| Huawei Mate20 Pro | $1,599 | $999 | 38% |
| Kogan Agora XS | $359 | $259 | 27% |
| Samsung Galaxy S10e | $1,199 | $899 | 25% |
| iPhone X | $1,479 | $1,229 | 16% |
Source: Kogan, June 2019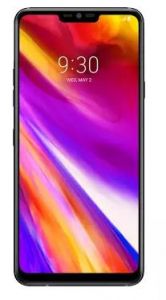 LG G7 ThinQ
Priced at $579, down from $1,099 — 47% off
The chances of finding a phone that's half price is pretty slim, unless you're checking out the LG G7 ThinQ on Kogan. The device is said to be built with a 16MP super wide-angle lens, which also features a Crystal Clear Lens to improve the phone's range and low-light capabilities. Whether you're caught out in the rain, or just sitting beside the pool, LG states its G7 ThinQ can survive a few hits due to the IP68 rating for water and dust resistance.
Need to stay on a phone call, but have your hands full? Compared to older models, including the LG G6, the brand claims this device can detect your voice from farther away and in noisy places. Plus, you can activate the Google Assistant Key to pull up a few other hands-free features.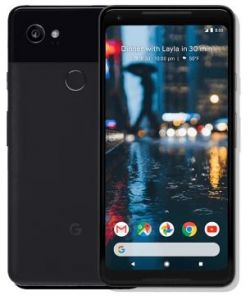 Google Pixel 2 XL
Priced at $689, down from $1,199 — 43% off
According to Google, sometimes it's important to pause and appreciate the little things in life. That's why the Google Pixel 2 XL comes with features claimed to create a more intuitive experience. Visiting a museum and interested in learning more about the artwork? Snap a photo and Google Lens can pull up the information right in front of you. The device is boasted for its QHD+ screen that comes with a built-in polarizer. This is said to help you clearly see what's on your phone when you're outside, even if you're wearing sunglasses. Its water-resistant design might also prove useful for any unexpected moments.
If you're constantly deleting images to make room for new memories, the Google Pixel 2 XL is said to come with 'unlimited' online storage, so you can store as many photos and videos without worrying about how many selfies need to go before your next pet photoshoot. Although you will need a Google account to do this.
A new version of this device, the Google Pixel 3 XL, is also available on Kogan. It retails for $1,349, but can be purchased from the website for $1,099.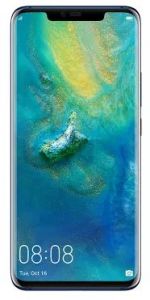 Huawei Mate20 Pro
Priced at $999, down from $1,599 — 38% off
If online bargain hunting is causing your energy to run low, there's a good chance your phone battery needs a rest too. If that's the case, consider opting for the Huawei Mate20 Pro (128GB).
The brand claims the phone can refuel the battery up to 70% within just 30 minutes thanks to the 40W HUAWEI SuperCharge with TÜV Safe Fast-Charge System Certification. Plus, the model offers a Wireless Reverse Charge function, allowing you to power up compatible models straight from your phone. The Huawei Mate20 Pro also contains a 3D Depth Sensing Camera that can keep any locked APPs and personal data secure on a private screen, as well as help you unlock your device quickly.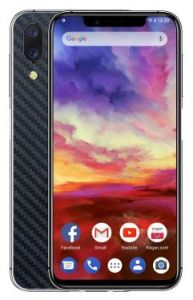 Kogan Agora XS
Priced at $259, down from $359— 27% off
Kogan has made sure its budget phone features everything you need in a smartphone but doesn't hit users with the same premium price tag as other brands. Like some models from major companies, the Kogan Agora XS supposedly allows you to unlock your phone using facial recognition and a fingerprint sensor. It even includes Google Pay, which might be useful for times you've forgotten your wallet at home.
Plus, Kogan claims this model contains an impressive 3260mAh battery that can give you a full charge within 90 minutes. Kogan Agora XS is also said to provide a 90% screen to body ratio as well as a dual 12+5MP rear camera and 16MP front-facing camera.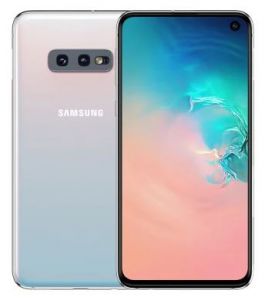 Samsung Galaxy S10e
Priced at $899, down from $1,199 — 25% off
If you're looking for a wallet-friendly device, Samsung's flagship smartphone is already an affordable alternative to the brand's other much pricier models. But this financial year sales time, you can score this early 2019 release for a much lower price.
For anyone who loves to binge Netflix or play video games on their phone, Samsung claims its Infinity-O Display cuts out distractions caused by the build of the device. This is done by tucking the camera away within the display to create a 'cinematic viewing experience'. The brand also says the display lowers the level of harmful blue light your eyes are exposed to, in order to help reduce eye strain.
iPhone X
Priced at $1,229 down from $1,479— 11% off
Compared to its younger siblings like the iPhone XR, the iPhone X still seems to be kicking strong. Apple users can similarly snap photos with their dual 12MP wide-angle and telephoto cameras and use facial recognition to unlock their phones through Face ID, a feature made possible thanks to its TrueDepth camera.
The device is stated to be rated IP67 for dust and water resistance. It's claimed to survive even if it's under water for up to 30 minutes, as long as the water is no more than 1 metre deep. The iPhone X is also described to be durable when it comes to entertainment. The brand claims the product provides up to 60 hours of audio playback, 21 hours of talk time, plus 12 hours of internet use.
Similar to the Huawei Mate20 Pro, the iPhone X is designed to have quick charging capabilities and can apparently charge your phone up to 50% within 30 minutes. But this is only available when using an 18W adapter or higher.
Other Phones on Sale at Kogan
In addition to the phones featured above, Kogan has plenty more smartphones on sale this end of financial year. Here is a list of other phones you'll find at bargain prices on Kogan.
Kogan Agora 9: $149, down from $199
Huawei Y7 Pro 2019: $269, down from $299
LG Q Stylus: $285, down from $649
HTC U11: $369, down from $628
Google Pixel XL: $399, down from $1,589
Xiaomi Mi 8: $429, down from $659
LG V30+: $499, down from $1,199
Samsung Galaxy S7 Edge: $519, down from $1,008
Apple iPhone 8: $699, down from $1,229
OnePlus 6: $719, down from $949
Samsung Galaxy Note 8: $769, down from $829
Vivo NEX Dual Display: $869, down from $1,019
Apple iPhone XR: $1,129, down from $1,229
OnePlus 6T: $1,179, down from $1,359
Huawei P30 Pro Dual SIM: $1,399, down from $1,599
Other EOFY Sales
Want to bag more bargains? Retailers are reducing prices on a ton of items, from televisions, kitchen appliances and much, much more. So, make sure to keep an eye out as the financial year comes to a close.
Picture credits: Dean Drobot/shutterstock.com