Given the sheer variety of smartphones now available, it has become increasingly difficult for new-release models to stand out, so to speak, from the smartphone crowd. However, when technology heavyweights such as Samsung and LG add to their respective flagship lines industry, the media and, of course, consumers take notice.
As is to be expected, manufacturers do their best to stoke the hype, and smartphones such as Samsung's Galaxy S8 and S8+ and LG's G6 arrive amid much fanfare, unveiled at special launch events and subsequently released into markets all around the world, accompanied by polished advertising campaigns.
LG's G6 and Samsung's G8 models are the latest to hit the streets of Australia, providing consumers with new options at the high-end range of the smartphone spectrum, replete with the latest developments in consumer mobile technology.
So, what can consumers keen to get their hands on the S8, S8+ or G6 expect, and how do these models measure up? In looking at what's on offer, it's worth breaking down some of their respective features segment by segment. Which offers the best value? Let's take a look.
Display, dimensions and design
Smartphone displays have grown steadily over the years, with most new-release models now at the larger end of the scale, and both of the S8 variants and the G6 are no exception, decked out with larger, phablet (hybrid smartphone-tablet) displays.
The respective display sizes of the S8 models and the G6, along with the dimensions of the handsets, are as follows:
S8 – display: 5.8 inches – dimensions (L x W x H) 148.9 x 68.1 x 8.0 mm – weight 155g
S8+ – display 6.2 inches – dimensions (L x W x H) 159.5 x 73.4 x 8.1 mm – weight 173g
G6 – display 5.7 inches – dimensions (L x W x H) 148.9 x 71.9 x 7.9 mm – weight 163g
In terms of display technology, the S8 and the S8+ feature a curved (at the edges) Quad HD+ Super AMOLED display, the S8 (2960 x 1440; 570 ppi) and the S8+ (2960 x 1440; 529 ppi), sporting a "bezel-less design that flows over the phone's sides".
Samsung has termed this an Infinity Display, which it states takes up more than 80 per cent of the phone's front screen, measuring in at 18 per cent larger than the screen of last year's Galaxy S7, providing for "a more immersive viewing experience".
Samsung states that the S8 delivers "comfortable one-handed operation", with Corning Gorilla Glass 5 on both the front and back of the handset "for durability and a high-quality finish".
The G6 is decked out with a QHD+ (2880 x 1440; 564 ppi) display, which LG terms a FullVision display, stating that the G6 provides "a big-screen experience without the inconvenience of a big phone".
LG states that, sculpted from aluminium and glass, the "G6 features a minimalist design that's sleek all-round and perfectly smooth to the touch".
Both Samsung and LG have opted for screen aspect ratios larger than what have typically been found on smartphones, with the S8 models featuring an 18.5:9 aspect ratio and the G6 an 18:9 aspect ratio.
"Compared to conventional 16:9 aspect ratio displays, the 18:9 format offers more viewing space and a more immersive experience when streaming videos and playing games," LG states of the G6's aspect ratio.
The G6 supports Dolby Vision and HDR 10, both high dynamic range (HDR) standards, a picture quality technology which LG states "allows for a wider range of colour and luminosity, wherein both the darkest and the brightest areas are more vivid, revealing greater detail for a truly immersive viewing experience".
Samsung's S8 and S8+ are also decked out with HDR capabilities.
"As the world's first mobile device certified by the UHD Alliance as Mobile HDR Premium, Galaxy S8 and S8+ let you see the same vibrant colours and contrasts that the filmmakers intended while watching your favourite shows," Samsung states.
In short, both the S8 models and the G6 sport some serious display technology paired with sizable displays, with the displays on offer a stand-out feature of the respective flagships.
What's under the hood?
As is to be expected with new-release flagship models, Samsung's and LG's new offerings deliver some significant under-the-hood grunt.
The S8 variants are powered by an Exynos 8895 octa-core 64-bit, 10 nm processor, with Samsung stating that the line features "the industry's first 10 nm processor, enabling heightened speed and efficiency".
The G6 is powered by the Qualcomm Snapdragon 821 quad-core processor, which it should be noted has been superseded by the Qualcomm Snapdragon 835, but which still packs a punch.
In terms of memory and RAM, the devices offer:
S8 and S8+ – 64 GB internal memory, expandable via microSD up to 256 GB – 4 GB RAM (LPDDR4)
G6 – 32 GB internal memory, expandable via microSD up to 2 TB – 4 GB RAM (LPDDR4)
The batteries employed by the devices are as follows:
S8 and S8+ – 3,000 mAh and 3,500 mAh (wired and wireless charging)
G6 – 3,300 mAh (wired charging)
Of course, battery life will vary depending on what a phone is used for and how often it is used, while it should also be noted that features such as increasingly sophisticated displays place an increased strain on batteries.
Consumers for whom battery life is a priority should keep such factors in mind, along with their specific battery requirements, in assessing the S8 models and the G6.
Operating system and software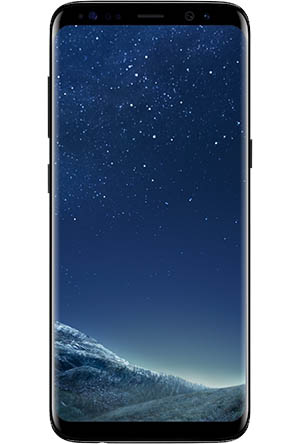 Software, of course, shapes the user experience, and both the S8 models and the G6 run Google's Android 7.0 Nougat operating system.
On top of this, Samsung's and LG's offerings each respectively deliver a refined software experience, providing enhanced ways for users to interact with their handsets across various functions.
Among the software features of the S8 line, Samsung has introduced its Bixby virtual assistant, which it describes as "an intelligent interface that will help users get more out of their phone".
Samsung states that the new Bixby button allows users to access Bixby and navigate through services and apps with voice, touch and text commands.
"Contextual awareness capabilities enable Bixby to offer personalised help based on what it continues to learn about the user's interests, situation and location," Samsung states. "Users can also shop, search for images and get details about nearby places with Bixby's image recognition technology. As the Bixby ecosystem grows, it will connect across devices, apps and services as a ubiquitous interface, and open up new experiences and scenarios to simplify life."
LG's G6 comes with Google Assistant built-in, with LG stating it "worked closely with Google to make sure the Google Assistant experience is great right out of the box".
"It works seamlessly and intuitively with LG apps, empowering users to get fast answers, manage everyday tasks, enjoy the best music and videos, and search the G6 more quickly and efficiently than ever," LG states.
Cameras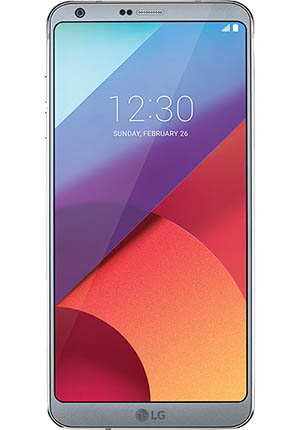 Cameras have become an increasingly important component of the overall smartphone experience, with the expectation being that flagship models will feature high-quality smartphone camera technology.
Samsung's and LG's latest offerings are no exception, with both decked out to deliver a high-quality photography experience.
The S8 models sport a 12 MP OIS (f1.7) dual-pixel rear camera and an 8 MP (f1.7) smart autofocus front camera, with Samsung stating they "take mobile photography to a new level with their ability to capture vibrant photos in low light".
The G6 is decked out with dual rear 13 MP wide (f2.4/125°)/13 MP standard OIS 2.0 (f1.8/71°) cameras and a front 5 MP wide (f2.2/100°) camera, with LG stating that the dual rear cameras allow the G6 to capture "panoramic shots that regular phones' cameras can't".
Both the S8 models and the G6 additionally offer a range of functionality in support of their respective camera technology, providing users various options when taking photos to editing photos, along with interacting with different apps.
Other features
The S8 models and the G6 are packed with features, with some of the other notable features of the handsets as follows:
S8 and S8+
Iris scanner
Face recognition
Fingerprint scanner
USB Type-C
NFC
IP68 water and dust resistance
G6
Fingerprint sensor
USB Type-C
NFC
IP68 water and dust resistance
For consumers interested in either the S8, S8+ or G6, it is certainly worth visiting Samsung's and LG's respective websites to get a full run-down of features.
Of course, flagship technology attracts a premium price, and given the abundance of smartphones on the market, available at various price points, consumers will need to decide if price translates into value.