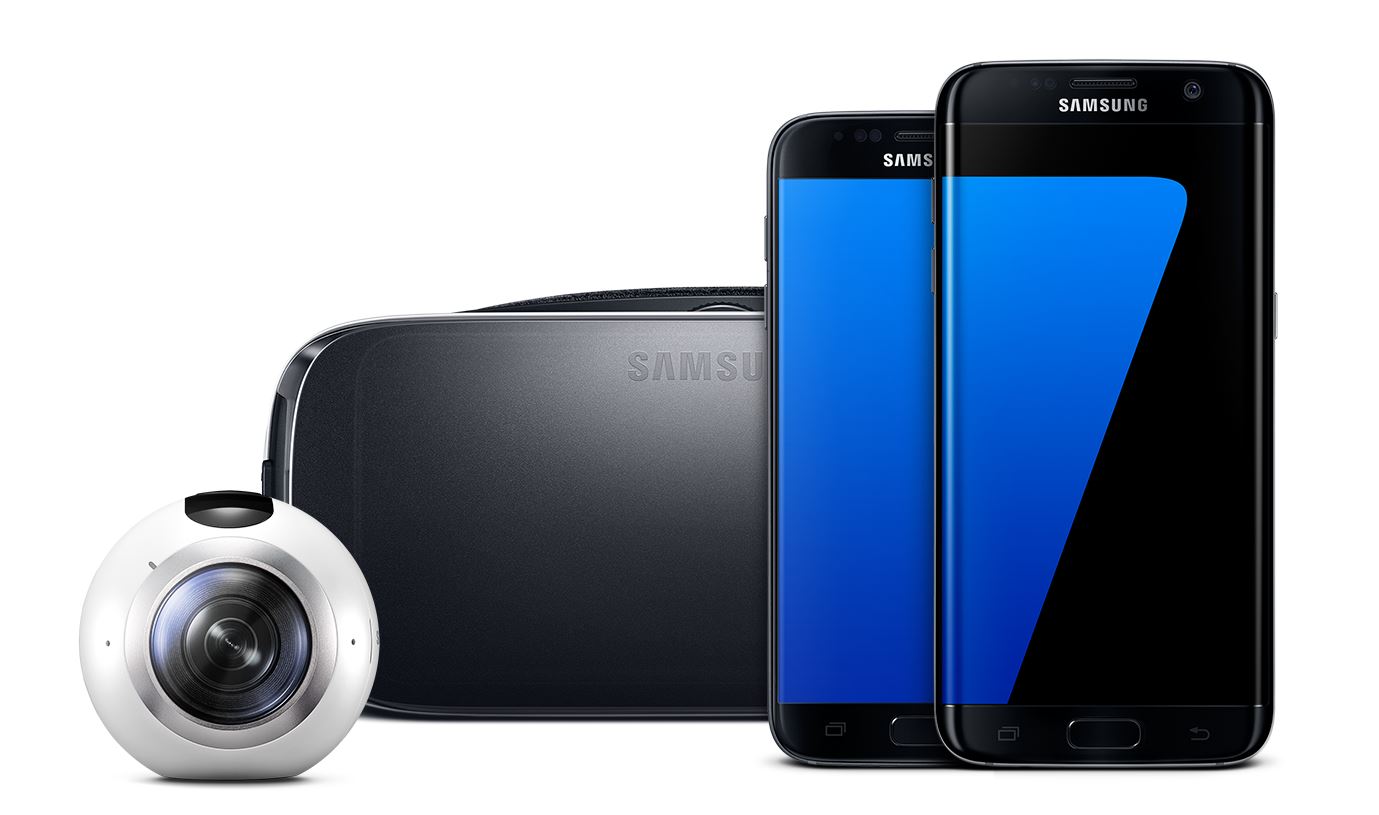 A steady procession of new smartphones, decked out with greater computing power along with enhanced connectivity and a range of additional features, are each year hitting the store shelves as manufacturers seek to entice consumers with the latest and greatest in mobile technology.
As such, over the course of 2016, manufacturers are set to release a number of new models incorporating new technologies, with flagship models, as always, leading the charge when it comes to technology innovation. So, what do these flagship models offer Australians? The following is a look at Samsung's new Galaxy S7 and Galaxy S7 edge, LG's new LG G5 and Apple's current generation iPhone 6s and iPhone 6s Plus.
Galaxy S7 and Galaxy S7 edge
Samsung introduced its next-generation flagship Galaxy S7 and S7 edge, constructed with 3D glass and metal, last month, and with pre-orders having since opened in Australia, both models are set to go on sale on March 11. Among the notable features of the new flagships are an upgraded main camera, along with connectivity to various products and services, while both models also offer IP68 water and dust resistance.
The S7 sports a 5.1", and the S7 edge a 5.5", quad-HD Super AMOLED display, while the S7 edge additionally features a dual-edge display, a feature originally introduced with the Galaxy S6 edge, running down each side of the phone, which can be used for functions such as creating shortcuts to various applications. Samsung's newly introduced always-on display, meanwhile, allows for users to check their phone for notifications without waking up the screen.
In terms of camera hardware, Samsung states that the Galaxy S7 and S7 edge introduce the first dual pixel camera on a smartphone, delivering "brighter and sharper images, even in low light".
"Thanks to the revolutionary dual pixel technology, brighter lens with wider aperture, and bigger pixel, the camera has a faster shutter speed and a more accurate autofocus even in low-light conditions," Samsung states.
Running the Android 6.0 Marshmallow operating system, the Galaxy S7 and S7 edge are powered by an octa-core (2.3 GHz quad plus 1.6 GHz quad) processor, come with 4 GB LPDDR4 RAM, 32 or 64 GB of internal storage and can accommodate a microSD card of up to 200 GB.
NFC technology, meanwhile, allows for operation of the Galaxy S7 and S7 edge as a digital wallet, allowing for such functions as in-store contactless mobile payments via services such as Samsung's payment service Samsung Pay.
It should also be noted that Samsung's latest flagships are compatible with its Gear VR virtual reality headset, delivering users virtual reality entertainment and gaming, which is currently being offered inclusive with the Galaxy S7 and S7 edge under a number of pre-order deals.
LG G5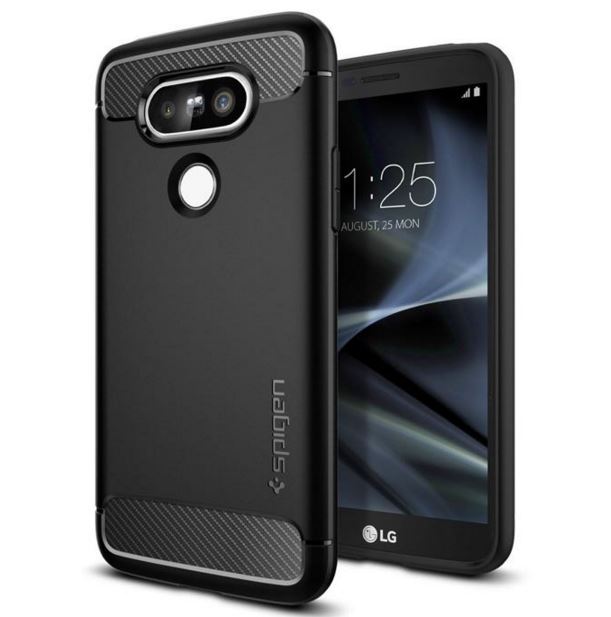 LG's latest offering, the LG G5, was also unveiled last month, however a release date has yet to be confirmed. Sporting a 5.3-inch quad-HD IPS quantum display and, like the new Galaxy smartphones, an always-on feature, the LG G5 stands out from the crowd by virtue of its modular design, with its slide-out battery housed in a metal uni-body.
As such, the LG G5 is capable of being transformed into a digital camera and a hi-fi player via two different add-ons which attach to the base of the phone, lending LG's latest flagship further flexibility in its usage.
The LG Cam Plus camera module, attached via the battery slot, is designed to deliver the grip and control of a standalone camera, featuring physical buttons for power, shutter, record, zoom, and an LED indicator, while also providing intuitive autofocus and exposure lock.
The LG Hi-Fi Plus with B&O Play portable hi-fi DAC audio player, meanwhile, can be used either as a module with the LG G5 or as a separate hi-fi DAC capable of being connected to other devices. It features 32-bit hi-fi DAC upsampling technology and also supports 32-bit 384 KHz high-definition audio playback.
In addition to its 8 MP front camera, the LG G5 is decked out with two rear cameras, a 16 MP camera with a standard 78-degree lens and an 8 MP camera with a 135-degree wide-angle lens, which LG states is the widest available in any smartphone, offering a viewing angle approximately 1.7 times wider than those of existing smartphone cameras.
"The wide angle lens makes it easier for users to capture more landscape, taller buildings or larger groups without having to position oneself further from the subject," LG states of its camera technology.
Running Android 6.0 Marshmallow and powered by a Qualcomm Snapdragon 820 processor, the LG G5 is decked out with 4 GB LPDDR4 RAM, 32 GB of internal memory and features microSD card support of up to 2 TB. Like most new-release flagship smartphones, the LG G5 is additionally equipped with NFC, which means that it can be used for contactless mobile payments.
Upon the debut of the LG G5, LG additionally unveiled a range of companion devices, under the banner of LG Friends, broadening its connected ecosystem, among which is its LG 360 VR goggle, which LG states "works exclusively with the G5 to simulate a 130-inch TV viewed from two meters away", connecting to the LG G5 via a dedicated cable.
Among a number of other LG Friends devices are the LG 360 Cam, a compact 360-degree angle camera equipped with two 13 MP 200-degree wide-angle cameras, and the LG Rolling Bot, which rolls like a ball while capturing images and videos with its embedded 8 MP camera.
Apple iPhone 6s and iPhone 6s Plus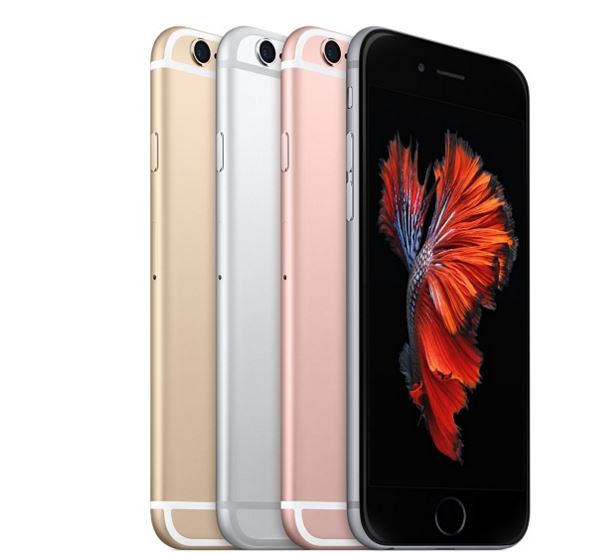 No discussion of premium smartphones would be complete without looking at Apple's current-generation offerings, the iPhone 6s and 6s Plus, which were released in September last year. The iPhone 6s and 6s Plus respectively sport 4.7-inch and 5.5-inch Retina HD displays, and are constructed with 7000 series aluminium.
Apple introduced its 3D Touch technology with its current flagships, which senses how much pressure the user applies to the display, which Apple states enables "intuitive new ways to access features and interact with content".
Apple's "Peek" and "Pop" functions utilise the 3D touch technology, allowing users to "dip in and out of content", pressing lightly to Peek at content, such as a photo, email or web page, and pressing a little deeper to Pop into the content itself. Both models are decked out with a 12 MP iSight main camera, capable of taking 4K videos, and a 5 MP FaceTime HD camera, while Apple's Live Photos function reveals via a press the moments immediately before and after the shot was taken.
The iPhone 6s and 6s Plus are powered by Apple's A9 chip with 64-bit architecture, with an embedded M9 motion coprocessor, and come with either 16, 64 or 128 GB of internal memory.
Meanwhile, from a software perspective, Apple states its iOS 9 operating system "brings more intelligence to iPhone". Apple states iOS 9 is designed to provide proactive assistance and powerful search, along with improved Siri (Apple's voice-operated digital assistant) features.
The iPhone 6s and 6s Plus are additionally equipped with NFC and are compatible with Apple's payments service, Apple Pay, allowing users to make contactless in-store payments.
Apple's latest iPhones tie in with a growing ecosystem of devices, from the Apple Watch to connected cars and smart home technology.
Unique features
Each of these flagship smartphones – the Galaxy S7 and S7 edge, the LG G5 and the iPhone 6s and 6s Plus – in their own right offer users a number of unique features, and are powered by the latest consumer mobile technology. They also, of course, come with the price tag to match their premium status.
While Samsung, LG and Apple each bring distinctive features to their offerings – such as the Galaxy S7 edge's dual-edge display, the LG G5's modular design and attachable accessories, and the iPhone 6s and 6s Plus' 3D Touch – they also share a number of more general industry-wide technology developments.
Each offer enhanced cameras, providing consumers with more camera power and functionality, are designed to tie in with an ever-growing connected ecosystem of devices, and come with NFC, providing for usage as digital wallets.
When it comes to purchasing a new premium smartphone, it may well come down to which unique features appeal to you most. You should also bear in mind your next potential smartphone's compatibility with the devices you already own, from PCs to wearables, and of course shop around for the best outright price or phone plan most tailored to your usage.
Other articles you might like
A smart guide to fitness trackers