Communication is a key element of business, allowing us to keep in touch with workmates, clients and suppliers to ensure everything is working smoothly. How your business communicates can drastically impact how it operates, and so is an integral part in achieving success. But with so many options to communicate through, choosing the best fit for your business becomes a challenge.
Communicating via phone is still arguably the easiest way to stay in contact, but finding a phone plan that suits your business is an issue that every business owner will have to go through. With businesses constantly looking to expand and diversify, owners and managers will have to account for data usage, international communication and the possibility of a mobile work force, rather than the more traditional office space.
As with personal phone plans, there are a variety of options for businesses to choose from, with telcos offering plans for entrepreneurs through to corporations for all of their communication needs. Optus is one of those telcos offering business phone plans, and with its market share and track history, it may be worthwhile looking into.
Optus Business Phone Plans
Offering similar services to rival Telstra, Optus is clearly looking to offer data-heavy incentives for those who work on the go. For the larger business, you'll have to contact your local Optus provider, as limited information is publically available in regards to costs and perks.
SIM Plans
Optus offers a SIM Only plan, allowing those already with a phone to set up a plan. Primarily aimed at the single user, Optus offers four deals on its month-to-month payment plan ranging from $45 to $75, while offering additional options for those who don't mind being locked into a 12 month contract. All of these plans include unlimited standard national talk & text, with 12-month plans featuring entertainment goodies such as Optus Sport. The more expensive plans also offer international minutes for those businesses looking to expand or work with overseas ventures.
Phones on a Plan
Offering a range of the latest phones on the market, including the new Samsung Note 9, the iPhone XS and the Google Pixel XL, Optus has a variety of plans for businesses to choose from. Ranging in price from $45 to $125 per month for a 24 month contract, Optus does have cheaper options than competitors for those not on a big budget. With the more expensive options coming with unlimited international data roaming and unlimited international talk and text, Optus may be worth looking into further for those businesses keen to expand overseas.
Enterprise Phone Plans
Like most telcos, Optus has a range of services and plans for large businesses and corporations, suitable for businesses in an office environment. Optus also offers a wide range of packs, including new phone deals, networking, security and cloud services, so it's best to get in contact with your local Optus provider to find the best fit for your office.
Is an Optus business phone plan worth a punt?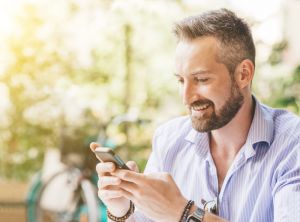 With the variety of phone plans available, it can be tough to find the perfect one to lock in for your business. Some businesses may prefer bigger data packages, or more overseas minutes, while others may only occasionally use a phone for business, leaving them only needing basic coverage. Because of how unique a business' needs are, it's best to have a look around at all the options to ensure you have the best fit for your business.
For the Australian market, Optus has usually been a popular choice for many consumers and businesses alike, providing enough variety of plans and services to suit the masses. While it may not offer as many options as other competitors, Optus does have some affordable packages for those businesses on a tight budget. Regardless of how much you're willing to spend, shopping around will ensure you find the best, and most cost-effective, deal on offer.