The iPhone XS is available through Optus, and as you would expect, the telco is offering some great, competitive plans to lure Apple lovers to its network. You'll be able to take home the XS in 64GB and 512GB sizes on Optus plans over a 12, 24 or 36-month payment period. It's worth noting at the 256GB device is no longer available through Optus as of February, 2020.
Go with Optus and you can pick from plans starting at $39 per month for 10GB of data (not including your iPhone payment). There's a variety of data options available, including 60GB, 100GB and 120GB per month. If you choose to build your own postpaid plan, you'll have more data choices, including up to 150GB.
Optus iPhone XS Plans
How much you'll pay for your iPhone XS with Optus depends on your payment period, plan choice and storage size. The following table include all published 24-month 64GB iPhone XS postpaid plans from Canstar Blue's database, listed in order of cost, lowest to highest and then by data allowance. Use our comparison tool to see a wider range of plans from other providers.
You can scroll down to find out what you'll pay each month for the different storage sizes and payment periods for your device.
Standard Optus Plans for the iPhone XS
Looking for an uncomplicated iPhone plan with plenty of added extras and generous data inclusions? Optus' Choice Plans is the telco's month-to-month postpaid plans that can be bundled with a phone payment plan over 12, 24 or 36 months.
Aside from unlimited national talk and text, plans may include unlimited international calling and texting to 35 countries, and up to 4GB of overseas roaming data each month. You'll also get data-free streaming and a subscription to Optus Sport on select plans. Optus may also be offering deals or discounts on device payments, so you might want to see if if there are any deals or discounts currently on offer before signing up.
These plans give you all the essentials, plus great data inclusions and bonuses such as streaming and international calls and roaming data. You can pair your iPhone XS with any of the plans as demonstrated in the table above; simply find your preferred data plan, then check your iPhone size below to see what you'll pay.
Phone payment prices for the 64GB iPhone XS:
12 months: $135.72 per month (total cost $1,628.64)
24 months: $67.86 per month (total cost $1,628.64)
36 months: $45.24 per month (total cost $1,628.64)
Phone payment prices for the 512GB iPhone XS:
12 months: $183.24 per month (total cost $2,198.88)
24 months: $91.62 per month (total cost $2,198.88)
36 months: $61.08 per month (total cost $2,198.88)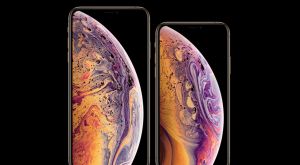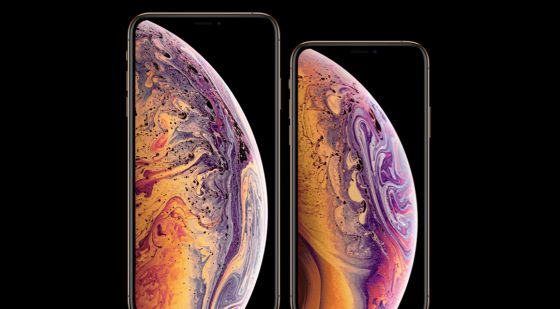 Optus can be a great option if you want the iPhone XS and love your sports streaming. Its plans cover a wide range of price points and inclusions, but think carefully about which payment period you choose. While the 36-month prices are cheaper per month, you will be locked into your payment plan for three years.
Optus iPhone Plans – in summary
| Plan | Price | Inclusions |
| --- | --- | --- |
| Small Choice Plan | $39 | Unlimited standard national calls and texts, 10GB data |
| Medium Choice Plan | $49 | Unlimited standard national calls and texts, 60GB data |
| Large Choice Plan | $59 | Unlimited standard national calls and texts, 100GB data |
| Extra Large Choice Plan | $79 | Unlimited standard national calls and texts, 120GB data |