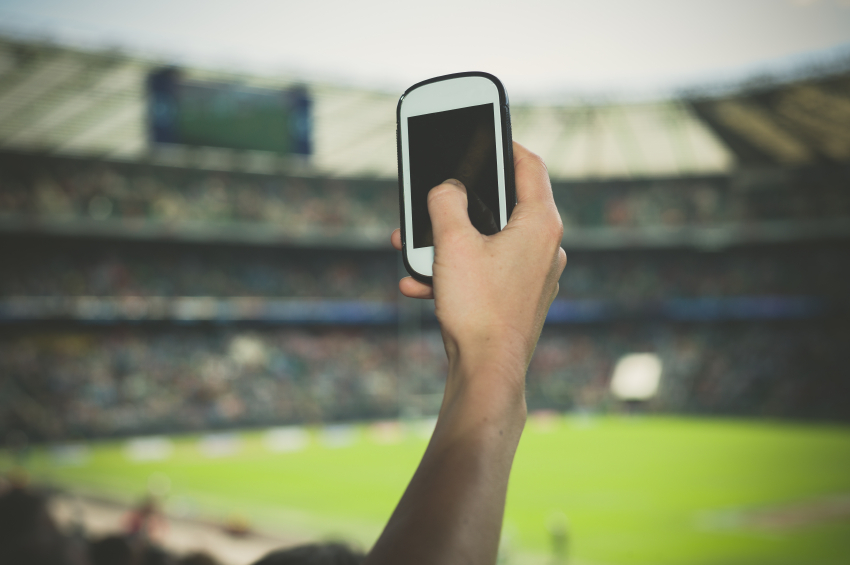 Selfies and videos have become as much a part of the live sporting experience as beer and hotdogs. But it isn't always easy to share those dramatic moments with friends because your mobile network can't cope with 50,000 people all trying to load a picture to Facebook at the same time…
That's why Optus has moved to improve its network performance in major stadiums so customers can quickly and easily share the excitement with their friends.
Working with Cricket Australia and the Australian Open, amongst others, Optus says it is prioritising efforts to provide customers with an enhanced live spectator experience and will be conducting a trial with Nokia at ANZ Stadium in Sydney.
"Customers want to stay connected and get content fast whether they are enjoying the Big Bash League in a stadium or capturing special moments at a major concert. For Optus, we need to trial and explore the technology that will continue to enhance our customers' experience," said Optus Networks acting Managing Director Dennis Wong.
"Sports fans and concertgoers love to share experiences immediately on social media platforms whether it's a short video, selfies or photos. When there is a high concentration of people and devices on a network, balancing the network's capacity is key."
One of the key issues is interference from competing devices trying to access the mobile network, according to Ray Owen, Head of Oceania for Nokia.
"This results in devices increasing the power levels they use to communicate with the network, drowning each other out, increasing battery drain, and shrinking network capacity. We are working with Optus to trial Centralised RAN to manage this," he said.
"We are significantly increasing uplink capacity on the Optus 4G Plus network in and around ANZ Stadium, boosting upload speeds while improving download speeds and reducing battery drain."
The base stations use uplink signals from multiple cells' base stations to cancel the interference and select the best signals from 12 receivers. The network configuration is optimised every millisecond for each mobile device according to the actual interference situation, which enhances LTE upload speeds.
Nokia Centralised RAN builds on 3GPP (3G Partnership Project) standardisation, bringing performance improvements that are compatible with existing LTE devices. These benefits are achieved without new network elements or modification to existing LTE base station hardware.
Optus is completing a series of trials leading up to the State of Origin series and will continue to create new experiences for fans beyond improving how they connect with each other but also how they interact with the events and content. Delivering live video to many users at the same time can be very inefficient so Optus will continue explore LTE Broadcast solutions.
"We are keen to identify ways to deliver streaming to a mass audience without impacting the capacity of the network. We are also continually evolving our innovation strategy across all parts of our business and continue to look for opportunities to work with other third parties to deliver excellence and new ideas that benefit Australia," added Mr Wong.
Other articles you might like
Review of Optus mobile phone plans
Compare mobile phone plan providers