Optus customers can now make and receive calls and text messages through a Wi-Fi connection.
The telco giant says it is the first in Australia to launch "WiFi calling" with a new app that allows customers to connect and stay in touch at home, in the office, or out and about – anywhere that has a Wi-Fi connection.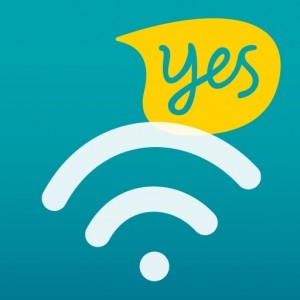 The app is an alternative to other VOIP (internet-based calling) services such as Viber, WhatsApp and FaceTime.
Amanda Hutton, Optus Vice President of Customer Experience and Delivery, said: "Optus is focused on giving our customers the best possible experience. WiFi Talk is an innovative solution to help customers stay connected easily if mobile coverage is limited indoors, whether at home, in the office, or even in places such as shopping centres.
"The app is simple and easy to use. Unlike traditional WiFi calling applications, it uses your existing Optus mobile number when people call or text you, and they don't need the app or have to do anything differently."
WiFi Talk is a free app available for download from the Apple App Store and Google Play. It is available to Optus prepaid and postpaid customers with iPhone and Android handsets with iOS version 6 and Android version 4.0 and above.
With WiFi Talk, customers can text or call any mobile phone number, or call any landline, in Australia or overseas. Calls and texts are charged to your mobile bill (or deducted from your prepaid balance) with the same inclusions and rates as your Optus mobile plan.
WiFi Talk can also be used with any broadband provider's WiFi internet connection, with a minimum recommended connection speed of 100Kb per second.
"WiFi Talk is a simple way for Optus customers to stay connected where they have access to a WiFi connection. This is the first of many exciting developments for Optus in the WiFi calling space," Ms Hutton said.