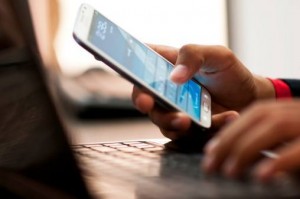 Small business owners want maximum value for money from their mobile phone plans, but the majority don't think they are getting it.
Canstar Blue surveyed more than 600 small business owners on a mobile phone plan and found two-thirds (67%) believe they could get a better deal by shopping around. Despite that, the vast majority (89%) admit they have been with the same service provider for several years.
The survey found respondents are spending an average of $141 per month on their current deals and Head of Canstar Blue, Megan Doyle, says many could be paying for their loyalty.
"For the vast majority of small business owners, their mobile phone is absolutely vital to their operation," she said. "Most use their phone outside of normal business hours and one in three even check it for updates in the middle of the night, so it's crucial they have a plan that works for them. But many clearly think they are paying more for their service than they have to.
"Anything in excess of $100 a month is a huge amount to pay. It suggests that many small business owners have lost control of their phone usage and are regularly exceeding their plan's limitations. They have probably become complacent and desperately need to review their options.
"Nine out of ten small business owners have been with the same service provider for several years and almost three-quarters declare themselves as loyal to their provider. That loyalty may be preventing them from getting a better deal elsewhere. The only thing they should be loyal to is their budget."
What do business owners want from phone plans?
Call time remains the most important feature of phone plans for small business owners, but data allowance and the phone model itself are also hugely important, the survey found.
Call time 36%
Data allowance 26%
The phone itself 25%
Texts 5%
What drives business customer satisfaction?
Value for money was found to be the biggest driver of overall customer satisfaction for small business owners, followed by customer service and advice.
Value for money 23%
Customer service 19%
Clarity of advice 17%
Network coverage 12%
Billing clarity and accuracy 11%
Accessibility of provider 10%
Range of service plans 8%
"Small business owners want to feel they're getting the maximum bang for their buck," said Mrs Doyle. "They also appreciate good customer service, which helps create that loyalty. It says a lot that customer satisfaction is driven more by good service than it is by network coverage."
How do business customers rate service providers?
Survey respondents were asked to rate their service provider across a range of criteria, including service and value for money. Only Optus scored top marks in both, as well as overall customer satisfaction, to retain its Most Satisfied Customers Award from 2014.
"This is a clear indicator that Optus has struck a chord with its small business customers," said Mrs Doyle. "It's also worth noting that Optus has achieved more five-star ratings across the board this year. Congratulations to Optus for meeting the demands of its small business customers."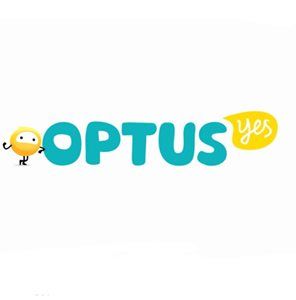 What does Optus offer business customers


Rob Parcell, Managing Director Optus SMB, thanked customers for their vote of confidence.

"We have been working hard for our SMB customers, introducing in-store business specialists, and recently launching an SMB-dedicated Premium Support customer service team, so I am thrilled to see those efforts reflected in these results," Mr Parcell said.