Note: Telstra has discontinued its sale of the iPhone XS Max, although you can still purchase an iPhone XS or an iPhone 11, 11 Pro or 11 Pro Max through Telstra. 
If you think bigger is better in the world of new iPhones and iPhone plans, you'll be excited to see the latest offering from Telstra. The 'network without equal' is bringing a range of data options to the iPhone table, and throwing in plenty of bonus inclusions that will help you get the most from your XS Max.
Telstra iPhone XS Max plans take place over 12 and 24 month periods, with a suite of four postpaid plans to add on. These plans start at $50 per month and go up to $100 per month, and plans no longer include excess data charges as once you go over your inclusion, you'll still be able to used data but at capped speeds of 1.5Mbps. All plans include use of Telstra's ultra-fast 4GX network in selected areas, plus 4G and 3G coverage. Read on for all the pricing options for the iPhone XS Max on Telstra, including handset payments and bonus deals. These are sponsored products.
Telstra Plans for the iPhone XS Max
Telstra may not be the cheapest option for your new iPhone XS Max, but the telco always bumps up its plan with plenty of extra value. You'll be able to pair your new iPhone with any of the above postpaid plans, with handset payments costs listed below. As these plans are month-to-month, you'll have the flexibility to switch these plans if your data needs change, however cancelling will require you to pay off your remaining handset cost.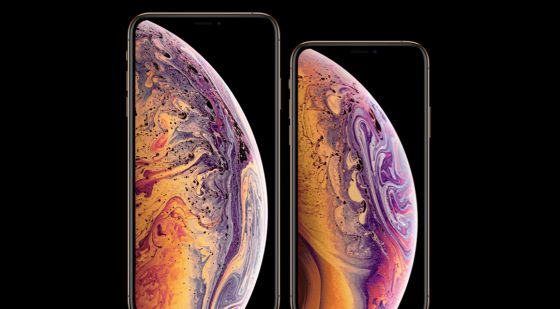 Monthly phone payments for the 64GB iPhone XS Max are $75 per month ($1,800 in total over 24 months).
Monthly phone payments for the 256GB iPhone XS Max are $86 per month ($2,064 in total over 24 months).
Telstra is Australia's biggest telco offering a vast range of iPhone XS Max options. But it's easy to get carried away when there's a new phone you really want to get your hands on. With this in mind, think carefully about which plan and price point best meets your data and entertainment needs, because which you pick, it's going to be a serious financial commitment.
Telstra iPhone Plans – in summary
| Plan | Price | Inclusions |
| --- | --- | --- |
| Small | $55 | Unlimited standard national calls and texts, 40GB data |
| Medium | $65 | Unlimited standard national calls and texts, 80GB data |
| Large | $85 | Unlimited standard national calls and texts, 120GB data |
| Extra Large | $115 | Unlimited standard national calls and texts, 180GB data |