Australia's biggest telco has revealed its iPhone XS plans, with entertainment packs and other value-add perks the aim of the game.
If Telstra is your iPhone provider of choice, you have plenty of options to consider, whether you're looking for modest inclusions just to get your hands on the new iPhone XS, or want to go all out with the best features the telco has to offer, including data-free sports and music streaming.
Telstra iPhone XS Plans
The following table shows a selection of Telstra's 24-month 64GB iPhone XS plans on Canstar Blue's database, listed in order of cost, from the lowest to highest and then by data allowance, largest to smallest. Use our comparison tool to see plans from a range of other providers. This is a selection of products with links to a referral partner.
If you're looking for the cheapest possible iPhone XS prices, Telstra may not be the carrier for you. However, sometimes you need to pay a little extra for the best overall value.
Sports fans have plenty of reasons to choose Telstra. In addition to NRL and AFL coverage, the telco also holds the streaming rights to Australian netball and the Hyundai A-League soccer. If you're more into guitars than goals, Telstra's plans also come with data-free Apple Music streaming (subscription required). You'll also get use of the Telstra Air Wi-Fi network and Fon Wi-Fi when overseas.
Telstra has also put some effort into eliminating excess data charges across all four of its postpaid plans. Once you've used up your monthly data allowance, you can continue using mobile data, however speeds are capped at 1.5Mbps. The good news is that this speed is still fast enough for Standard Definition video streaming.
Monthly phone payments for the 64GB iPhone XS:
24 months: $41 per month ($984 in total over 24 months)
Monthly phone payments for the 256GB iPhone XS:
24 months: $52 per month ($1,248 in total over 24 months)
Monthly phone payments for the 512GB iPhone XS:
24 months: $65 per month ($1,560 in total over 24 months)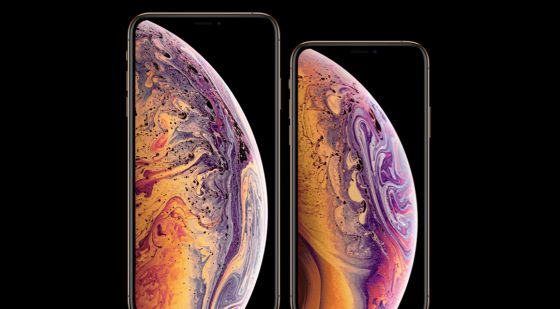 As you can see, there are many options to choose from if Telstra is your go-to for the iPhone XS. But think carefully about which plan best meets your usage and entertainment needs because these plans aren't the cheapest and represent a pretty significant financial commitment. Data inclusions are very generous, however international calls are not included on any of this plans and will cost an additional $10 per month if you wish to add on unlimited calls to 20 select countries.
Telstra iPhone Plans – in summary
| Plan | Price | Inclusions |
| --- | --- | --- |
| Small | $55 | Unlimited standard national calls and texts, 40GB data |
| Medium | $65 | Unlimited standard national calls and texts, 80GB data |
| Large | $85 | Unlimited standard national calls and texts, 120GB data |
| Extra Large | $115 | Unlimited standard national calls and texts, 180GB data |