The premium Samsung Galaxy Note 10 series has finally arrived in stores. And if you're looking to pick up the exceptional Note 10+ from Telstra, the telco has announced its plans, prices, and offers for the new high-end Samsung smartphones.
Telstra is stocking the 256GB Samsung Galaxy Note 10+ and 512GB Samsung Galaxy Note 10+ 5G, with each model available to bundle with a postpaid plan over a 24-month period.
For a limited time, Telstra is also offering a special upgrade offer for the Note 10+ 5G. From 8 August, through to 23 September, 2019, Telstra customers can take home the 5G-capable Note 10+ for the price of the standard Note 10+, provided they stay connected to a Telstra plan for 24 or 36 months. However, if you do cancel your plan early, this discount is revoked, and you'll need to pay the full amount outstanding on your phone. (Note: This offer has expired)
Telstra Plans for the Samsung Galaxy Note 10+
Telstra no longer offers the standard Note 10+ on plans.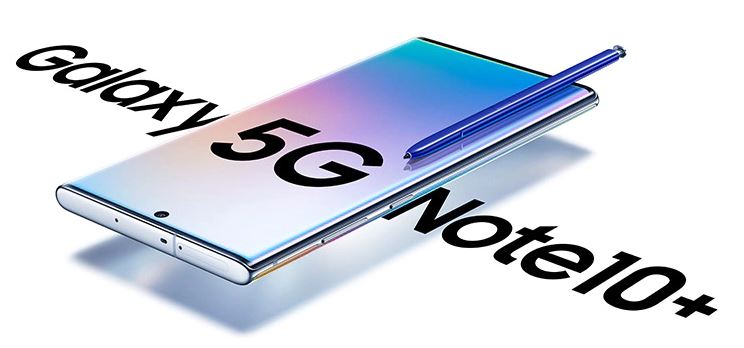 Telstra Plans for the Samsung Galaxy Note 10+ 5G
Monthly phone payments for the 512GB Samsung Galaxy Note 10+ 5G are divided between 12 month and 24 month payment plans:
12 months: $165.58 per month ($1,986 in total over 12 months)
24 months: $82.79 per month ($1,986.96 in total over 24 months)
Below are the pre-order plans currently available to pair with your Samsung Galaxy Note 10+ 5G. To give you an idea of the total cost of your plan and device, we've listed what you'll pay for a standard 512GB Samsung Galaxy Note 10+ 5G on a 24-month payment plan, plus your Telstra mobile plan; prices will vary if you choose a different Note 10+ model, or switch from plan-to-plan.
The following table shows published Telstra postpaid plans on Canstar Blue's database, listed in order of cost, from the lowest to highest and then by data allowance, largest to smallest. Use our comparison tool to see plans from a range of other providers. This is a selection of products with links to a referral partner.
The above prices are only the prices you'll pay per month for your device; you'll need to add these to your chosen Telstra postpaid plan to determine the full monthly cost of your device and mobile service. The plan you choose, in conjunction with your chosen device model, size, and payment period, will determine your monthly phone bill. You may also swap Telstra plans on a monthly basis, with no effect on your device repayments.
Why Telstra?
Telstra customers get some international call and SMS inclusions, plus the ability to share data between up to 10 eligible services on the same Telstra account.
Worried about excess data charges? Telstra has now essentially scrapped excess data charges from all of its postpaid plans. This means that once you go over your allowance, you'll be able to continue using your data but at capped speeds of 1.5Mbps. This is still fast enough for standard definition video streaming, although not ideal for high-definition Netflix or YouTube.
Telstra customers can also use 5G in selected areas in major city CBDs, with 5G connectivity available free Medium, Large and Extra Large plans. Small plan customers will need to pay $15/mth extra to access Telstra's 5G network.
Other Samsung Galaxy Note 10 plans