Telstra customers do a lot more than just pay for their phone or broadband plan. In many ways being part of Telstra is like an exclusive club – and being with the largest telco in Australia grants customers access to discounted tickets to pretty much anything, from sports to movies, arts, concerts and more. Find out what Telstra Thanks actually is, how to get it, and what you can stand to save in this Canstar Blue review.
What is Telstra Thanks?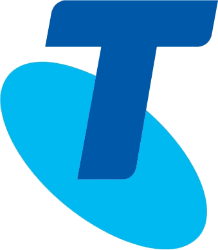 Telstra Thanks is a loyalty benefits program for pretty much every Telstra customer. With Telstra Thanks, you can get access to discounts to events such as:
Up to 20% of State of Origin and various NRL games
Discounted AFL tickets
$20 A League tickets
$12.50 movie tickets through Event Cinemas
First-access tickets to music concerts
Discounted ballet and other arts events
Telstra Thanks comes standard with pretty much any phone or broadband plan, and redeeming rewards is quite simple.
How do I get Telstra Thanks?
Gaining access to Telstra Thanks is made easy through the Telstra 24/7 mobile phone app, available on both Android and iOS.
Login to the app with your Telstra account, or register to sign up
Navigate to the menu and click 'Thanks'
The 'Thanks' hub in the Telstra mobile app is where all available discounts can be viewed, and your location is able to be shared with Telstra so it can determine what's available in your area.
Telstra Thanks Phone Plans
There are many phone plans that allow customers to gain access to the Telstra Thanks program. In fact, pretty much any plan is available, even prepaid plans.
Many phone plans also come with data-free streaming of NRL and AFL games, as well as Apple Music membership.
Telstra plans start at just $10, but most are upwards of $30 and include unlimited calls & texts plus over 1GB data. Telstra's iPhone X plans start at about $100 a month and a few plans can be viewed below.
Telstra Thanks Broadband Plans
Telstra has a swag of NBN, ADSL and Cable broadband plans available, with prices generally starting at about $70 per month. For this you'll receive 100GB data, while unlimited data plans are available from $99 a month.
Telstra's upper echelon of plans also often includes things like Telstra TV and various Foxtel packages from time to time.
From an entertainment perspective, Telstra customers are well looked after. NBN plans come on Tier 2 as standard, with speed boosts available from an extra $20 per month. Telstra also has a range of home wireless plans that make it easy to connect to a 4G connection and use it as home broadband.
Telstra Thanks Mobile Broadband Plans
Let's not forget about tablet users out there, or those who need a steady 4G mobile data connection. Telstra has quite a few postpaid mobile broadband plans with an entry price of $15.
Mobile broadband customers often receive bonuses like free cloud storage, Telstra Air Data and NRL or AFL game passes to stream live.
Devices and dongles can be purchased and can be paid off over a 24 month contract. Tablets are also able to be bundled for a set monthly fee with the latest iPads starting at $60-odd a month.
Should I dive into a Telstra Thanks discount deal?
Telstra's Thanks program is pretty rare among telcos, but being that Telstra is Australia's largest telco it's really no surprise it has such a program. Think of it like a loyalty membership program, gaining access to discounted tickets to sports, movies, the arts and more.
If you find yourself going to a lot of football games or a lot of movies, those costs can obviously add up and in this case it may good to have Telstra helping out.
While this loyalty program probably isn't worthwhile as being the primary reason to sign up with Telstra, it does exist as an extra incentive. Telstra might not be the cheapest provider out there, but its range of partnership programs mean customers receive a lot of extra perks in return.
Telstra customers often gains access to bonuses like NRL and AFL game passes, cloud storage, Foxtel packages, Telstra Air data and more.
Telstra's Thanks program is a mere extension of the relative generosity of the telco giant. Customers are well taken care of with this program, and if you're out and about a lot, then it may be worthwhile. But to switch to Telstra just for the 'Thanks' you receive? Maybe not.