In Australia, we have plenty of options when it comes to choosing what phone we want, how we use it, and how we pay it off. Along with the variety of providers and phone brands available, you'll also have to choose which type of phone plan best meets your needs and preferences.
Australia has three basic types of phone plans to choose from, and the right plan for you will depend on a range of factors, such as your budget, how much you use your phone, and whether or not you want to sign up for the latest handset from iPhone or Samsung, for example. Here is Canstar Blue's guide to the types of phone plans in Australia and who they may be best-suited to.
Phone on a plan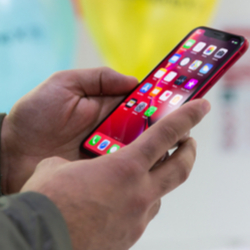 The plan of choice for those who like to get the latest phone models, a phone on a plan is a bundle of a new phone along with the use of the service network, meaning for a set amount per month, you'll get a brand-new phone, along with the ability to call, text and connect to the internet. While it's the easiest option for those looking for the complete package, it's also the most expensive option as you're paying for the phone over time, as well as for the service provided.
Phone on a plan options additionally include a few extras features, including international calls and free subscriptions to music of video streaming services, so keep an eye out for what's included in your phone plans, as you may find a few extras that will prove the difference between providers.
Prepaid phone plans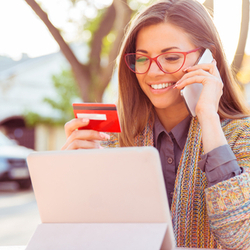 A prepaid phone plan is where you pay your telco provider upfront for the use of your phone service. You purchase 'phone credit' which is then used for phone calls, text messages and mobile data, which generally lasts 28 or 30 days depending on the provider. Probably the most convenient and flexible options available, prepaid phone plans don't lock you into a contract, meaning you can use a prepaid phone for as little or long as you want. As a result, if you find a better deal or provider, you can simply switch. These plans are best-suited to those who only use a small amount of data per month.
Another benefit of prepaid phone plans is that you know exactly how much you're spending, as you pay upfront instead of paying at the end of the month, meaning no surprise bills. And if you run out of credit before the 28 or 30-day expiry period, you can simply purchase more.
However, you'll have to keep an eye on how much phone credit you have, as you may be left with a phone that can't make calls or send text messages if you spend all of your credit. Additionally, prepaid plans don't come with the phone itself, meaning if you're after a new phone, you'll have to purchase it separately and then set up your prepaid plan.
SIM-only (postpaid) phone plans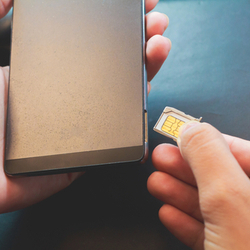 A SIM-only (postpaid) phone plan works similar to any other type of bill, in that you pay at the end of your billing period for how much you've used. Billing periods are generally at the end of the month, with some providers offering contracts for up to two years, giving you plenty of options to choose from if you prefer to stick with the same provider for the foreseeable future.
Postpaid phone plans will have a minimum set cost you'll have to pay at the end of the month, although you can use more data or send more messages if you need to, with the cost simply added to your bill. While this is convenient if you're not sure how much you'll be using your phone, it may cost you more than you thought when the bill comes around. Postpaid phone plans are best-suited to those who can never run out of phone credit and always need the safety net of being able to make calls or use mobile data. They do not include a handset as part of the deal, so you'll have to 'bring your own' device.
Which type of phone plan should I get?
Which phone plan type you sign up for will come down to your preferences for having the latest model, as well as how much you'll be using your phone. For those who are constantly on their phone, a phone on a plan or SIM-Only plan may be the best option, while those who don't use their phone very much may be better suited with a prepaid phone plan.
In order to get the best options and deal, be sure to check out all your options and providers before you sign up for a contract or new SIM card. Compare plans on Canstar Blue via the link below.
Picture credits: Bacho/Shutterstock.com, Nemanja Zotovic/Shutterstock.com, FGC/Shutterstock.com, Foto.Touch/Shutterstock.com