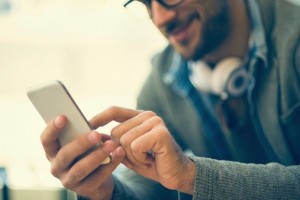 Everyone wants the biggest bang for their mobile buck, so it's no surprise that 'unlimited' phone plans are becoming increasingly more common in Australia.
Trying to determine the best value plan based x number of minutes and x number of texts each month can be confusing, but unlimited plans allow consumers to easily compare their options based on what many people consider the most important factor – data inclusions.(Unfortunately no service provider yet offers unlimited data).
Amid increased competition in the market, the telcos have responded to our growing demands for simple, easy-to-understand plans that genuinely offer great value for money. The solution is plans with unlimited calls and SMS, with varying levels of data. So where do you look for the best deals? Well, to get you started, here is a guide to the no-contract plans that offer unlimited calls and SMS for under $50 a month.
The following service providers have unlimited calls and SMS plans, with varying data inclusions, for under $50 per month. This was correct as of publication date.
As you'd expect, the closer to $50 per month you get, generally the greater data allowance you'll receive. Optus currently offers a whopping 8GB of data with its unlimited calls and SMS plan for $50, but this is for a limited time only. After that the most data you'll get is 5GB from amaysim for $44.90 per month, or 4GB from Vodafone for $50.
For those looking spend less than $30 per month, amaysim and Lebara both offer 2GB of data with their unlimited plans for $29.90, while Yatango's unlimited plan comes with 1.5GB of data for the same price.
If it's super cheap unlimited calls and SMS you want, then Jeenee Mobile currently offers a plan for just $25 per month, but this only comes with 500MB of data.
The telcos are in fierce competition to increase their market share, so it's always worth keeping an eye out for their latest offers – and don't be afraid to switch if you think there is a better plan for you out there. And if you have a good understanding of how much data you need every month, it's even easier to shop around for the best value.