iOS is the operating system used by Apple to power their phones, with updates generally released on a yearly basis to ensure that your iPhone is operating at its full capabilities and capacities. But when it comes to getting the latest and greatest software, how can you update your iPhone in the most hassle-free way possible? Canstar Blue is here to help with this easy-to-follow guide.
Does my iPhone update automatically?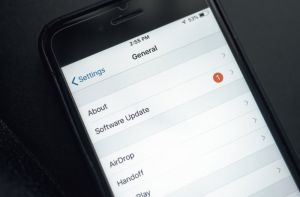 When first setting up your iPhone, there is an option to automatically update your iPhone. If you agree to this feature, the iPhone will upgrade iOS without any user input, updating overnight if the iPhone is charging and connected to a Wi-Fi network. However, if you initially decline this feature, don't worry, you'll still be able to turn on automatic updates at a later date. To turn on automatic updates:
Step 1: Go to Settings – General – Software Update.
Step 2: Press Customise Automatic Updates (or Automatic Updates), where you can choose when and how to install updates.
How do I manually update my iPhone?
If you would prefer to manually update your iPhone, simply go to Settings, select 'General' and then click on 'Software Update'. At this point, the current edition of iOS will be shown on the screen. If another update is available, simply click on it and follow the prompts to manually update your iPhone.
Why isn't my iPhone or iOS updating?
If you're having issues with your iOS or iPhone updates, it's recommended to try and manually update through the Settings app, or to restart your phone and then try another manual update. If the issue persists, Apple recommends connecting your phone to a computer, and updating the phone via iTunes.
Should I backup my data before updating my iPhone?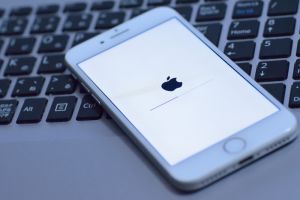 Since the first iOS update, Apple users have reported issues with updating their iPhones, with the most common problem in regards to a loss of data and personal information. To ensure your update is stress-free, it is recommended that you back up your phone before updating. To back up your iPhone via a computer:
Step 1: Connect your iPhone to your computer using a cable.
Step 2: Launch the iTunes application on your computer, then click the iPhone symbol near the top left of the iTunes window.
Step 3: Click Summary.
Step 4: Click Back Up Now.
Alternatively, you can back up your iPhone using cloud storage. To do this:
Step 1: Go to Settings – [your name] – iCloud – iCloud Backup.
Step 2: Turn on iCloud Backup. This means your iPhone will automatically back up daily as long as the device is connected to power, a Wi-Fi network, and is locked.
Step 3: If you want to manually back up your iPhone, simply press Back Up Now.
What iPhones aren't supported by iOS anymore?
Apple's current operating system is the iOS 14.5, with iOS 15 rumoured to be released later in 2021. The following phones are currently not supported by iOS 14.5:
iPhone 6
iPhone 6 Plus
iPhone 5
iPhone 5s
iPhone 5c
iPhone 4
iPhone 4S
iPhone 3
iPhone
If you have one of the above phones, it means that you do not have the full range of features available from the latest software, and may not be able to get the necessary tech support if you run into any issues.
Should I regularly update my phone?
It's worth updating your phone – as well as checking for updates – on a regular basis, as new updates are generally rolled out to fix problems or to add features that may make your daily phone usage easier.

Photo Credit: Farknot Architect/shutterstock.com, nikkimeel/shutterstock.com, Shubhashish Chakrabarty/shutterstock.com