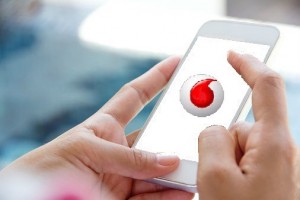 Vodafone says it is answering the call of data-hungry Aussies by delivering the nation's largest data allowance.
Vodafone's new $130 per month Red plan, over two years, comes with a new premium smartphone, unlimited standard national calls and texts, unlimited standard international calls to 10 selected destinations and a whopping 15GB of data – upgraded to 20GB if you sign-up before November 3, 2015.
The plan also comes with access to Vodafone's award-winning $5 Roaming plan for use overseas and a 12-month subscription to Spotify Premium, Stan or a Fairfax Media news site.
The news comes a couple of weeks after Vodafone vowed to put an end to bill shock with its "biggest ever-shape-up" of phone plans, promising simplicity, more value and tailored options for customers.
"Our new $130 Red plan is especially built to keep pace with our highest data using customers who are inseparable from their smartphones," said Stephen Smyth, Vodafone's General Manager of Products. "This new plan delivers on our commitment to give customers more peace of mind, value and choice to tailor their plans according to the way they want to use their phones."
Canstar Blue's most recent survey of smartphone-users found data allowance to be the most important feature of phone plans.
Data allowance 31%
Call time 27%
The phone itself 21%
Text allowance 9%
The importance of data rose dramatically among young Aussies, with a whopping 52% of 18-29-year-old focussing on data allowance.
Mr Smyth believes the combination of the latest high-tech smartphones, fast 4G speeds and large data allowances would encourage customers to do more than they normally would on their mobile devices.
"20GB of data gives customers the freedom to watch a movie or two every week, stream music for several hours each day or enjoy live gaming on the go," he said.
"For customers who use their home internet to watch the occasional movie, browse the internet, shop or keep in touch with friends and family, this plan could be a great alternative for them.
"Equally, 20GB of mobile data is more than enough for the average Australian family's smartphone usage, providing an affordable solution for households looking to cut down on their mobile phone and internet bills."