Vodafone has vowed to help its Australian customers avoid bill shock by announcing its "biggest ever shake-up" of phone plans.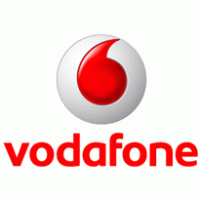 The telco giant says it wants to deliver more worry-free products so Australians can use their smartphones the way they want to. It promises two new "bill shock busting initiatives".
"We know the fear of bill shock is holding many Australians back from using their smartphones with confidence," said Vodafone's Chief Marketing Officer, Loo Fun Chee. "When our customers make a call, whether here or overseas, or stream a song, we want them to do this without worrying about receiving a big bill.
"Bill shock continues to be a nightmare for some Australian consumers. While we're already confronting the issue head-on with some market leading solutions, today we're stepping up our campaign."
All Vodafone's new business and consumer prepaid and postpaid voice plans will include unlimited standard national calls and texts, the telco says. Unlimited standard national calls and texts are a change from 'talk value' inclusions which were introduced more than two decades ago.
"The telco industry has long been criticised for its complicated products, some of which were introduced before the new millennium," said Ms Chee. "Including unlimited standard national calls and texts in all of our new plans makes calling or texting as simple as it should be."
Bill shock busting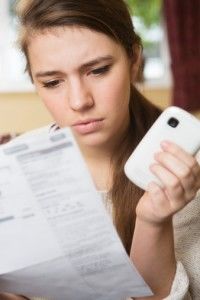 As mobile devices continue to grow in popularity, and data usage dramatically increases, Vodafone has introduced two Australian-first initiatives designed to help customers avoid bill surprises.
"We are looking at every aspect of the customer lifecycle, including every day usage, to see how we can help build usage awareness and confidence to minimise bill shock," said Ms Chee.
"Data Workout, automated data overage and spend alerts have been very effective in building awareness of data usage and helping to prevent bill shock, but as our usage continues to evolve, so should the safeguards protecting customers."
Vodafone recently achieved a Canstar Blue Innovation Excellence Award for its Data Workout Plan and $5 Day Roaming Plan.
Data control
Data Control is a new self-service feature for customers who are sharing inclusions. It gives the primary user the ability to turn data 'on and off' on their smartphone via the MyVodafone app if someone is using more than their fair share of data.
"Customers have welcomed shared plans, but many customers, especially parents, have asked for a better way to avoid additional costs from excess data use," said Ms Chee. "This has been the missing link for shared-style plans."
Ms Chee said the company received many calls every month from customers wanting data turned off on secondary accounts.
The feature will be available by the end of the month to all primary shared customers and can be accessed via the MyVodafone app.
Automated coverage for international calls
To give customers greater peace of mind when calling overseas, Vodafone has introduced automated overage for standard international calls to selected countries, charged at a flat rate of $6 for 60 minutes.
Working in the same way as automated overage for data, customers who exceed their international call inclusions will be automatically topped up with another 60 minutes of standard international calls inclusions to selected countries, charged at a flat rate of $6.
"With more than a quarter of Australians born overseas, we know this initiative will make a huge difference," said Ms Chee.
Vodafone has bumped up data inclusions across many plans. For example, its $100 Red plan now offers 10GB of data for use in Australia, up from 6GB.
"Vodafone customers love data and our network built for streaming. We've seen their usage double over the last 12 months," said Ms Chee. "Our new plans prove that you don't have to spend big to get the data you need."
As well as sweeping increases to data allowances, Vodafone has also upped the ante on value for standard international calls to selected countries, with SIM Only plans $50 and above, now including unlimited standard international calls to 10 select destinations: China, Hong Kong, India, Malaysia, New Zealand, Singapore, South Korea, Thailand, UK and USA.