We all want the most value when it comes to a phone plan, because getting slapped with a massive bill is never fun. Here are a few ways to spend less on your phone bill.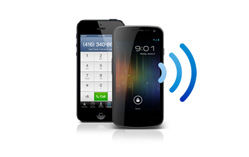 Mobile phone plan survey results
Think about what you want and need
One of the best ways to make the most of your phone plan and end up with the best value for money is to really think about how you use your phone. Do you need a lot of mobile data? Are you going to use all of the free minutes that come with that plan?
Thinking about what you need is a good first step when it comes to saving money on your bill.
Consider all of the options
After you've thought about how you use your phone and what you need and want from a phone plan, it is time to consider all of the options available. Do you go for a plan that includes a new phone? Or choose the sim-only deal and make use of your perfectly good phone that is only a year or two old? Do you go for a plan with a locked-in contract? Or one that you can opt-out of at any time?
That is up to you, but this is a good thing to think about, as they type of plan can really affect the cost of your bill.
Always be on the lookout for a better deal
Different Telco's offer different deals, so it is always a good idea to pay attention to what everyone has to offer. How do I do this? You ask. The answer is simple: look at our ratings. We've done all the comparisons and consumer surveys, so you don't have to do the hard work. Have a read through our latest Telco ratings to see what Australia's favourite providers can offer you, because we want you to get the best deal possible.
Try prepaid
Prepaid plans are great because you get what you pay for, and it makes you more mindful of how you use your phone, thus keeping your bill fairly small. While it might not work for everyone, it can work well for those who are connected to Wi-Fi often (mobile data is expensive!) and contact people through online channels like iMessage for iPhones, or VOIP services.
The best kinds of prepaid plans to get are those that roll any unused credit over to the next month at they give you more time to use what you paid for.
Bundle up
Consider the amount you pay for your phone and internet bills. Did you know you can get better value for money if you bundle them together on the same plan? Most companies do phone and internet packages so everything is covered in the one bill, and more often than not you'll find that you can save money by working it this way.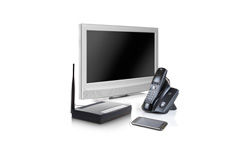 Phone and internet bundle survey results
Always make the most of free Wi-Fi
One of the most common phone bill problems is the use of mobile data. Thousands of consumers get caught out with an expensive bill because they used more than their plan includes. So make the most of free Wi-Fi when you need to browse while you're out and about. So many places offer free Wi-Fi these days, so it's simply a matter of looking for a sign, or even just running a search from your Wi-Fi settings.
Mobile data
If you are the type of person who always leaves Mobile Data turned on, I recommend you get out of this habit immediately, and start turning it off when you aren't actually browsing the internet. Apps that can run in the background such as Facebook and twitter can chew through your mobile data, even when you aren't actively using your phone.
By turning off Mobile Data when you don't need it, you're saving money and also the battery life on your phone, so it's a win-win really.