The increasing amount of stuff we cram onto our mobile phones these days is unbelievable. Thousands of music tracks, photos and office documents, as well as multiple complex apps, are all vying for limited space inside a compact modern smartphone. Thankfully, as our offline storage has become strained, it's online storage that has really risen in popularity.
For those not in the know, online 'cloud' storage services allow you to upload your files to a remote server and download them wherever and whenever you please. Modern cloud storage applications are almost all web-based, meaning you can access them from a web browser as well as dedicated applications on your computer or smartphone. This means you can log into your account and upload or download files on pretty much any internet-enabled device, which is incredibly convenient if you're travelling (or if you've lost your laptop!)
There are a number of cloud services on offer these days, no matter what operating system you're on. So we've taken a look at some of the best cloud storage services available.
Google Drive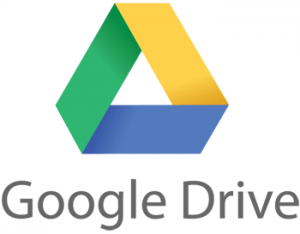 Google's service provides a unified storage application for your external files, and for all you create using the company's other free applications. Files created using Google's productivity apps like Sheets, Docs and Slides can be saved directly to Drive and edited in it, and they don't count towards your storage quota. Drive storage is unified with your Gmail and Google Photos storage quota, enabling you to save Gmail attachments directly to Drive and instantly back up photos you take on an Android smartphone. There are Drive apps for mobile and desktop and you can also access it online, as well as sharing files and folders with people via uniquely generated links.
Google Drive comes with 15GB of free storage straight up, and being a Google service, you can get started if you've already got a Google account – whether it's on YouTube, Google+, Google Analytics or one of many more, the same Google account works for all of the company's services.
Above the base level, you can access 100GB of storage for $1.99/month, 1TB for $9.99/month, 10TB for $99.99/month, 20TB for $199.99/month or 30TB for $299.99/month.
OneDrive (Microsoft)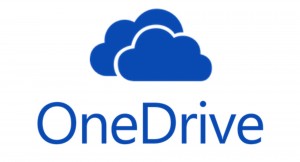 Similarly to Google Drive, Microsoft's OneDrive service is fully integrated with Microsoft's well-developed ecosystem of applications. In addition to being a web service, OneDrive also has apps available for mobile, tablet and desktop operating systems.
A Microsoft account gives you access to all of the company's online services, including OneDrive, Outlook, Calendar, and web versions of the popular Office programs Word, Excel, PowerPoint and OneNote. Like Google Drive, you can create and edit files using these applications and they'll automatically save to OneDrive – though they will count towards your storage quota. OneDrive is also deeply integrated with Windows and Windows Phone, to the extent that you can back up all of your files directly to OneDrive and restore them in case something happens.
OneDrive comes with 15GB of free storage, to which you can add another 15GB for free if you set your phone's camera roll to back up to OneDrive. If you have an Office 365 subscription, you also get a whopping 1TB of storage for free to hold all of your files. If that isn't enough, you can buy 100GB of additional storage for $2/month or 200GB for $4/month.
Dropbox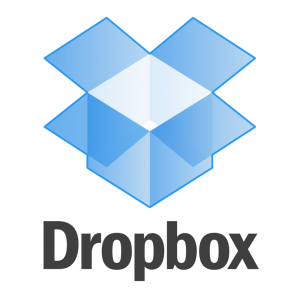 Dropbox is an independent cloud storage service, and arguably the one which brought online storage into the mainstream. Dropbox lets you upload any files you like, and also provides a photo backup service using its apps for mobile and desktop. You can share files or folders to other people using a Dropbox link, even if they don't have an account themselves, and the service also facilitates collaborative work by automatically synchronising any changes made to a shared file.
Being an independent service, Dropbox is catered more towards professional use. The Basic service comes with 2GB of storage space for free, whilst the Dropbox Pro subscription provides 1000GB for $12.99/month and Dropbox Business provides unlimited storage for $17 per user, per month. The latter also adds features like file recovery, advanced file sharing controls and priority support, making it ideal for larger businesses.
iCloud Drive (Apple)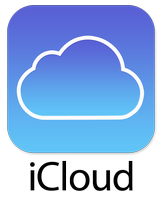 Apple's iCloud has been around for several years to store photos and backups, but it's only recently that Apple has turned it into a fully-fledged file storage service. Like its competitors, iCloud Drive is a web service that also has built-in applications on all Apple devices, enabling you to save, edit or download your files on iCloud from anywhere.
Similarly to Google and Microsoft, you can use web versions of Apple's proprietary programs Pages, Numbers and Keynote, which save directly to iCloud. The service also has a feature called Family Sharing, allowing up to six of your family members to share your iTunes and App Store purchases along with all of your files and photos.
iCloud comes with 5GB of free storage, with subscription plans consisting of 50GB for $0.99/month, 200GB for $2.99/month or 1TB for $9.99/month.
Other articles you might like
The best NBN providers you've never heard of