Note: Woolworths Mobile no longer stocks the Note 10 and Note 10+. You can find Note 20 and Note 20+ plans here.
Looking to buy the new Samsung Galaxy Note 10 or Note 10+? Woolworths Mobile has is stocking the Note 10 and Note 10+ in 256GB storage sizes, with your choice between the colours Aura Glow and Aura Black. These phones are available on 24 or 36-month contracts bundled with a month-to-month postpaid plan.
Woolworths Mobile plans and prices
Woolworths Mobile, like Telstra and Vodafone, separates its phone payments from its plans. While you'll be locked into a contract to pay off your device over 24 or 36 months, you'll be able to bundle with a month-to-month plan. Technically you're not locked into the postpaid phone plan, keeping you free to switch between the different Woolies plans; however, cancelling altogether will require you to pay off the remainder of your device.
There are four plans to choose, from with plans starting at $20 per month and going up to $50. How much you pay each month will be determined by the device you select, how long you choose to pay off your device, and the plan you choose to bundle with. While you'll have a cheaper monthly bill if you opt for a 36-month payment period, you'll still pay the same for the device overall no matter how long your contract is. It's worth considering if you're happy to be locked in with Woolworths Mobile for three years rather than two.
Woolworths Mobile payment plans for the Samsung Galaxy Note 10
As Woolworths Mobile separates its phone payments from the plan, you've got more flexibility with how much you'll pay on your monthly bill. The Note 10 range is available on interest-free payments over 24 or 36 months. The total cost of the device is the same no matter which payment plan you select, but your monthly plan will vary. Longer repayment periods will see you paying less per month than the shorter term, however you'll pay off your device sooner if you choose the 24-month period.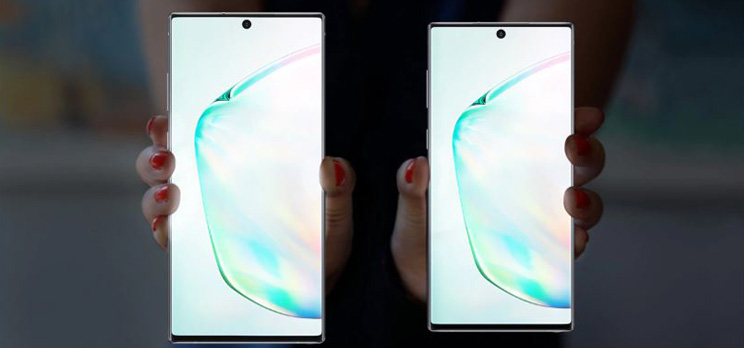 Samsung Galaxy Note 10+
Phone payment prices for the 256GB Samsung Galaxy Note 10+:
24 months: $72 per month
36 months: $48 per month
All the above plans are for the device only — you'll need to add them on to your Woolworths Mobile plan to determine your monthly cost.
The following table shows published 24-month and 36-month Woolworths Mobile Samsung Galaxy Note 10+ plans on Canstar Blue's database, listed in order of cost, from the lowest to highest and then by data allowance, largest to smallest. Use our comparison tool to see plans from a range of other providers. This is a selection of products with links to a referral partner.
Why Woolworths Mobile?
While Woolies might not be the first telco you'd think to turn to when looking for a new phone, the supermarket giant has worked hard on making its telco arm a competitive one. Operating on the Telstra network, the plans manage to pack in some decent data inclusions for reasonable prices, and will frequently offer bonuses such as bonus data or discounts. If you're looking for a new phone, Woolies stocks the newest and older devices from both Samsung and OPPO.
You'll also get access to a free Family Zone subscription which is a cyber security app designed to help parents restrict and monitor their child's phone and internet usage. All plans include unlimited standard national calls and SMS, along with up to 100GB of data banking so you can roll over any of your unused data.
Other Samsung Galaxy Note 10 plans