As the Australian government places bans on all non-essential gatherings of over 100 people, you may be wondering what it means for any upcoming events you were looking forward to.
It's hard to think of any part of life over that past few weeks that hasn't been affected by the global outbreak of COVID-19, none more so than the country's entertainment industry. As the government cracks down on crowds and limits festivals, shows and events have been dropping like flies, whether they're cancelled or just postponed. If you have tickets for an upcoming event, you're probably worried about whether you're likely to get a refund if it's cancelled or postponed. Read on for details.
Can I get a refund on my event ticket?
Under normal circumstances, if a festival or event is cancelled, or if there are major changes to the line-up or something similar, ticket holders have the right to seek a refund under Australian Consumer Law (ACL). However, the unprecedented COVID-19 outbreak – and the resulting mass cancellation of events, festivals and sports around Australia – means these are hardly 'normal circumstances', with the ACL also stating that you may not be entitled to a refund if a government ban is in place, according to the NSW Government Fair Trading.
However, many event managers and ticket sellers have stated that they are committed to providing refunds, or plan to honor the tickets at a later date. As the situation continues to change daily, here is what some of the major Australian ticket sellers have said about events which have been cancelled or postponed due to COVID-19.
Ticketmaster

Ticketmaster says that if an event is postponed or cancelled, you will be contacted to let you know of the event's refund or exchange procedure, with procedures varying as they are ultimately up to the individual promoter, team or venue. In response to havoc caused by the virus, Ticketmaster has also set up an online portal to provide up to date information on the status of various upcoming events, keeping you in the loop with whether your event is going ahead or postponed.
Ticketek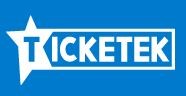 Ticketek says that if your event has been postponed or cancelled, you will receive an email with all the information you need to move forward, meaning you can sit back for a bit. For postponed events, your tickets will remain valid, with Ticketek informing you of the rescheduled dates if and when decided. If the event can't be rescheduled, or you're unable to attend on the rescheduled date, Ticketek will provide you with a full refund.
If your event has been cancelled, Ticketek says it will automatically provide you with a full refund into your bank account, allowing for 20 working days before you see the refund in your account.
Eventbrite

As organisers on Eventbrite set their own refund policies, whether you receive a refund is at the event organiser's discretion. Eventbrite recommends checking the event listing to see whether the event has a refund policy. If so, you can request a refund, and are entitled to receive the full amount of your purchase, including the ticket price and any fees associated with the purchase.
Eventbrite has also encouraged many of its event holders to change events from live to virtual where possible, meaning you may potentially be able to attend the event via livestream straight from your couch! A win-win really.
Moshtix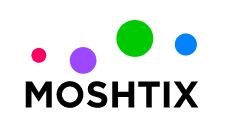 If your Moshtix event is cancelled, your ticket will be automatically refunded, while if the event is rescheduled, you can request a refund via your Moshtix account to be used later. Moshtix has stated that any further information will be provided to you via email, including any rescheduled dates or updates for postponed events.
Frontier Touring & Chugg Entertainment

At the time of writing, Frontier Touring and Chugg Entertainment has postponed all remaining March events and advised ticket holders that their tickets will remain valid for the rescheduled dates. The groups also say that you can get a refund from your purchase if you are unable to wait for information about rescheduling.
Postponed Vs Cancelled Events
Whether or not you get a refund for your show or event often comes down to whether said show or event has just been postponed (with a view to reschedule) or simply cancelled (never to be seen again). If it's been postponed, the ticket seller will likely keep hold of your cash because it plans to reschedule the show for a later date. However, you're certainly within your rights to ask for a refund anyway once the reschedule date is announced and you can't make it. If your event has been cancelled with no view to reschedule, this is where things can get a bit messy. The ticket sellers may have a case to keep your cash, but as a consumer you're also within your rights to request your money back. Finger crossed they come good!
Should I cancel my plans?
With the COVID-19 situation changing rapidly, the entertainment industries are constantly making changes to ensure community safety is their number one priority. While it may mean you have to wait a bit longer to see your favourite band in action, the pain should only be an emotional one, as most ticket sellers and event holders are offering refunds, meaning you likely won't be out of pocket. However, it's still recommended to keep your eye out for any updates regarding upcoming events, as well as an eye on your bank account to ensure your refund has come through.

Photo credit: Melinda Nagy/shutterstock.com