For many people, the idea of putting their career on hold to pursue an MBA can be scary. But taking the time to earn an accredited business degree could really advance your career and help you uncover a wealth of new opportunities – not to mention give you a nice salary boost.
But what exactly is an MBA? And should you take the traditional campus route or study online? Let's take a look at the key features of an MBA and how it can take your career to the next level.
What is an MBA?
Known as a Master of Business Administration, an MBA is an internationally recognised graduate degree designed to help students gain the skills and knowledge they need to succeed in the world of business, management and entrepreneurship.
Whether you want to change jobs or industries, focus on improving your core skills, earn a high-level management position or start your own business – getting an MBA can help you earn that dream job you've always wanted.
There are many different types of MBA courses you can choose from tailored to your needs, schedule and career aspirations. Most MBA programs require you to complete 12 units that cover a range of topics – from accounting and management to economics – yet also give you the freedom to pursue more specific units tailored to your field or industry.
But how long does it take to complete an MBA program? Well, a full-time course will take you about two years to complete, while a part-time course will take you roughly three years to finish.
If you really want to kick things into high gear, you can take an accelerated program and earn your MBA in about 12 to 18 months. Keep in mind, some accelerated programs don't offer internships – which usually offer valuable real-world experience and networking opportunities.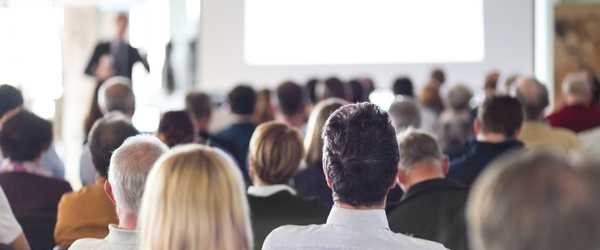 The Benefits of Studying an MBA
There are many good reasons to earn an MBA and that depends on what you hope to achieve from the course. While it's no secret that MBA graduates have a better chance of earning a higher salary – some alumni can increase their salary by as much as 142 percent – being able to pursue a career you really love and get a lot of satisfaction from is the real reward. And by focusing on skills that genuinely interest you and are relevant to your industry, you have a much better chance of scoring a more rewarding and satisfying job.
Considering that more companies – from the likes of Google, Apple and Nike – are looking to hire more MBA graduates, it's never been easier to rub shoulders with high profile leaders and earn a high level executive or management position at some of the most influential companies in the world.
But how exactly do MBA students make all of these valuable connections? They network. And networking is a major component of any MBA program. In fact, it's considered one of the most important reasons to get an MBA in the first place.
Throughout the course of your MBA, you'll have the chance to build long-term relationships with classmates, attend networking events to meet high-profile industry leaders, and gain valuable insight from your lecturers.
If you're thinking about studying online – but worry about missing out on the networking opportunities – there are still ways to connect with new people.
Most online MBA programs incorporate aspects of networking and group projects into their curriculum. By utilising email, online message boards, video conferencing and cloud sharing, you'll still be able to have group discussions, exchange ideas and collaborate on projects together. These programs may also arrange in-person meetup events in your city, which can help you meet new people – and put a face to those who already know your name.
Should You Study Online?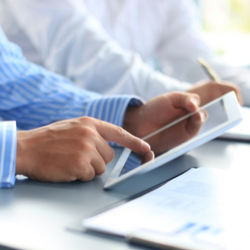 For those who have long-term work or family commitments, studying an online MBA program is the perfect way to upskill without having to put your career on hold. There are many flexible online programs which give you the freedom to complete the course at your own pace, and some offer more affordable tertiary fees than campus-based programs.
Perhaps the biggest benefit of an online MBA program is the convenience. By using powerful online platforms like Blackboard or Moodle you can instantly access all the learning material, pre-recorded lectures, lecture notes and files you need to proceed through each unit. These platforms also let you message your classmates and lecturers, upload and share files for group projects.
Of course, you still have the chance to attend live lectures through video conferencing and participate in group discussions – just like you would on-campus. And you can easily get in touch with your lecturers any time for extra advice and support. Overall, you have a much greater level of flexibility in an online course, yet still plenty of opportunities to network and participate like you would on campus.
Are online MBA programs accredited? Definitely.
Currently there are over 355 accredited online MBA degrees offered at 207 schools. In Australia, some of the most highly respected institutions offer these programs like the University of Canberra, James Cook University, Australian Institute of Business and Southern Cross University – all of which are recognised worldwide.
Now has never been a better time to enrol in an online MBA program. Thanks to the ease and efficiency of online programs, you can enjoy a balanced lifestyle and earn the skills and knowledge you need to really take your career to the next level.
Article contributed by the Australian Institute of Business.