Solar batteries ensure households get the most out of their solar panels by collecting and storing excess electricity to use later on. A solar battery allows your home to be less reliant on grid electricity, helping you reduce your power bills even further.
What's the downside you ask? Well, solar batteries remain quite pricey, with most costing in the region of $7,000 to $12,000, depending on the battery size. So, to help with this cost, and make the technology more accessible, several state governments have introduced rebates, grants and other incentives to take the heat out of the high purchase cost – and help reduce the stress on our energy networks during times of peak demand.
In this article, we break down what rebates are on offer in Victoria, Queensland, New South Wales, South Australia and the ACT. Unfortunately, there are no state-funded battery grants available to residents in WA, Tas and NT at the time of writing, though watch this space for future updates.
Solar Battery Grants in Victoria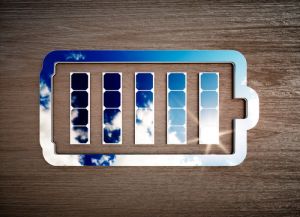 The Victorian government provides subsidies of up to $5,000 to assist with solar battery installation costs. The grant is available to 10,000 Victorian households that already have solar panels. Eligible customers can receive up to a 50 per cent rebate for installing a new solar battery. The value is initially capped at $4,838, however this will taper down to $3,714 by 2026 to reflect the decreasing price of solar storage.
Only households in selected 'growth areas' with high solar penetration are eligible for this grant. The government claims this will pave the way for future microgrids that allow households in local areas to share electricity at a low cost. Furthermore, this particular scheme is only available to Victorians with a total household income of less than $180,000, and who live in homes under the value of $3million. Each household is only eligible for one rebate.
The government says that this is part of its 'Solar Homes Initiative' that aims to help 720,000 homes save on electricity with solar panels, hot water and batteries over the next 10 years. The $1.34 billion Solar Homes program also includes half price solar panels for 650,000 households and $1,000 off the cost of solar hot water with rebates for 60,000 homes. The program intends to increase the number of homes in Victoria with solar panels up to one million within 10 years and is expected to save customers $500 million each year.
We're excited to see so much enthusiasm for the #SolarHomesProgram in Victoria! Thanks to everyone who has applied for a #SolarPV rebate. 1/2 pic.twitter.com/TH5z0hrCEz

— Solar Victoria (@SolarVictoriaAU) December 10, 2018
Solar Battery Grants in Queensland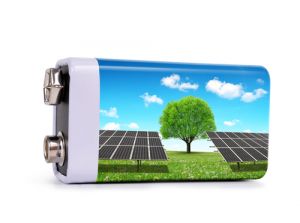 In late 2018, the Queensland government introduced assistance packages that include interest-free loans and grants for solar and storage batteries. The scheme initially offered 1,500 assistance packages to homes and small businesses, however an additional 1,000 packages were added after the scheme proved overwhelmingly popular.
Customers can apply for loans up to $6,000 to be repaid within 10 years. Households can also apply for a $3,000 grant to help with the initial battery installation cost. In order to apply, you must present a quote from an eligible solar battery provider, a copy of your most recent council rates notice, a copy of your power bill and proof of income to assess repayment ability (if applying for the loan). You also must not be receiving the Queensland government's Solar Bonus Scheme tariff in order to be eligible.
The solar battery assistance for Queenslanders operates on a first come, first served basis. Applications will close once funding has been exhausted or on 30 June 2019, whichever occurs first.
Solar Battery Grants in NSW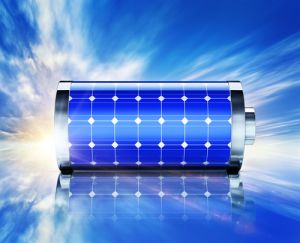 New South Wales does not currently have any conventional state-funded rebates for residential solar battery installations. Instead, the government focuses on shared schemes in remote areas, including grants for community energy projects in rural communities, energy hubs to provide expert advice to customers, and funding for remote communities for backup battery systems. NSW also has a unique solar scheme that gives low-income households in NSW the option to forego their low-income household rebate for a 2.5 kW solar system, albeit with no battery.
It is estimated that a system this size could save customers $600 per year on electricity – about twice what customers would receive with the rebate. While there are no battery incentives in NSW at the time of writing, the rising interest in solar and sustainable energy could see the government introduce new schemes in the near future, so watch this space for any developments.
Solar Battery Grants in South Australia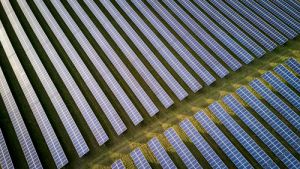 South Australia installed the world's largest battery as it was then in 2017, so it's fair to say the state loves solar storage. If you live in South Australia and want to install a solar battery, then you can receive up to $6,000 with the state government's Home Battery Scheme.
The scheme is available to all South Australians with solar panels. The size of the grant depends on the kWh capacity of the battery. Standard households will receive $500 per kWh, while Energy Concession holders may receive a higher rebate of $600 per kWh. For example, a standard household that installs a 4kWh battery will receive a $2,000 rebate, while a concession-holding household will receive $2,400 for the same battery. Keep in mind however that this battery rebate caps out at $6,000.
Solar Plans & Prices
Solar Battery Grants in ACT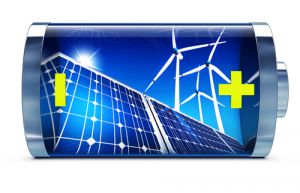 The ACT government says that solar customers can apply for the Next Generation Energy Storage Grant. Through this program, the ACT government will subsidise around 5,000 Canberra homes and businesses with solar battery storage, as well as solar PV. Canberrans can receive a rebate of between $2,000 and $4,000, depending on the size of the system and chosen installer. To be eligible, the house must be in a suitable location and must be installed by one of eight specially selected installers. They are: ActewAGL Retail, EPC Solar, Evergen, Harvey Norman Commercial Division, ITP Home Energy, Power Saving Centre, Solargain and SolarHub.
Is a solar battery right for my home?
Complimenting a solar system with a storage battery should help you save even more on power and maximise the return on your solar investment. With that said, solar batteries are still not cheap – even with a rebate – and it can take several years before your investment begins to pay off, if at all. There are a variety of factors that determine how much you will save with a solar battery, so you should enquire with your installer to better understand whether a battery is right for your home.
To get started, Canstar Blue has plenty of comprehensive content on storage batteries. If you're new to solar altogether, you can also see how different solar companies are rated for their retail services in our customer satisfaction ratings via the link below.