---
CLICK ENERGY IS NO LONGER PUBLICLY AVAILABLE.
Details below should be treated as historical information only.
---
If you've got solar panels, there's a decent chance you've got your head around the limited solar-specific electricity plans that are available to you. Click Energy has a habit of changing its plan line-up regularly, but consistently offers one or more solar specific plans for those with solar panels. We've outlined the prices and feed-in tariffs you'll find when signing up to a Click Energy solar product, so you can find the most suitable deal for your solar-powered household.
Click Energy Solar Plans
After energy price changes took effect in July 2019, many power retailers changed their plan offerings- and Click Energy was no exception. Going from having multiple dedicated solar plans available in each state, the retailer has narrowed it down to just one: Flora Solar. Depending on the state you're in, you could receive a feed-in tariff that is moderate in terms of competition or quite high. What remains consistent across the states is that these solar products carries rates that make its annual costs equal to the DMO in NSW, QLD and SA.
To see how Click Energy's solar plans stack up to other providers in your state, click on the links below.
Retired Click Energy Solar Plans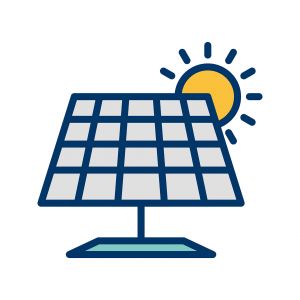 Click Energy used to offer a wide a selection of solar plans across Victoria, New South Wales, Queensland and South Australia. These plans came with seemingly generous feed-in tariffs, along with pay on time discounts. These deals had varying feed-in rates and discounts, as detailed below. At a high level, this is how Click Energy's solar plans used to look:
Click Sun Light
Click Sun
Click Sun Bright
Click Sun Light
The Click Energy 'Sun Light' solar plan is available in VIC, NSW, QLD and SA. It comes with a feed-in tariff that varies from 8-15c/kWh between each state. It has a pay on time discount, off both usage and supply charges, of between 10% and 24% depending on where you live.
Click Sun
Available in VIC, NSW, QLD and SA, the 'Click Sun' solar plan provides a higher feed-in tariff of between 12 and 22c/kWh, depending on which state you're in. In exchange, you'll get a slightly less generous pay on time discount off usage and supply, between 7% and 16%.
Click Sun Bright
If you're on 'Click Sun Bright', you can expect a highly competitive 16c/kWh feed-in tariff, but you won't enjoy the benefits of any discounts. This plan is only available to those in SE QLD.
Customers on Click Energy plans, solar or otherwise, have access to online service where they can check their past usage history and make payments. All solar plans also have variable rates, allow for monthly billing, and are smart meter compatible.
Are Click Energy solar plans on a lock-in contract?
Click Energy solar plans don't have any lock-in contracts, meaning you are free to leave at any point without incurring an exit fee. And since prices aren't fixed and usage and supply rates can change at any time at the retailer's discretion, this may well come in handy.
Also worth noting is that retailers tend to change their prices at least once a year, so if you're not happy with the changes, you can either get in contact with the provider and see if you can negotiate a higher discount, or make the switch to a better deal.
Click Energy Solar Fees
Even with solar plans, you're not free from the clutch of fees that come with power deals, and with Click Energy you can expect to see the same fees across all of its solar products:
Connection fees
Credit card payment fees
Paper bill fees
Late payment fees
Disconnection fees
The good news is that because Click Energy's solar products aren't lock-in contracts, you'll avoid paying exit fees if you do decide to scout for a better deal. Other fees may apply.
Is Click Energy solar right for me?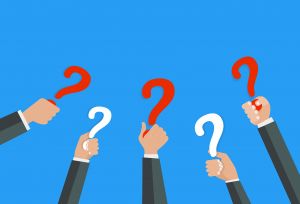 If you've been on the hunt for a solar plan that will help you save on your power bills, you've likely come across Click Energy and noticed its generous feed-in tariffs. But as we've found, being on a plan with a high feed-in tariff doesn't always mean you're getting the best value for your money.
When it comes to Click Energy solar plans, you need to weigh up the annual cost with the feed-in tariff. This is because if you're exporting a lot of power during the day, a higher feed-in tariff might actually mean you'll save on your electricity, but if you don't export much power at all, cheaper rates could cut your bill. And as is the case with all energy users, solar customers should be regularly comparing base prices, feed-in tariffs and discounts from a range of providers. Get started below.
Image credits: CL Shebley/shutterstock.com, IYIKON/shutterstock.com, simez78/shutterstock.com, Rostik Solonenko/shutterstock.com